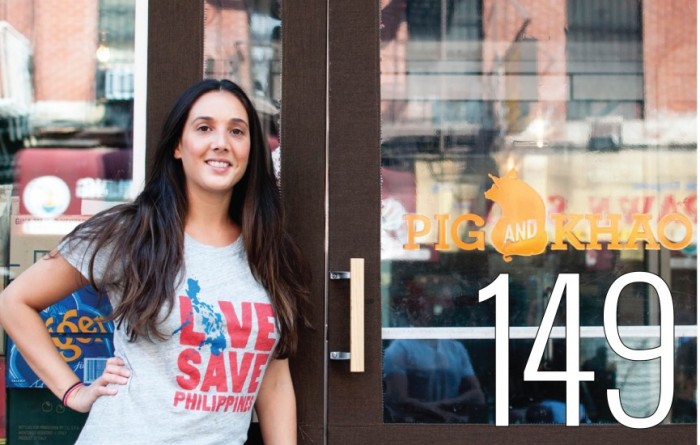 We, the Asian-food fanatics of Food Republic, are especially big fans of chef Leah Cohen and her frequent pilgrimages to Southeast Asia. Back in 2012, Cohen spoke to us following a yearlong stint living and cooking in the Far East, which ultimately culminated in the opening of her popular Lower East Side restaurant, Pig and Khao. (Read the full interview here.)
Fresh off another two-week trip to Vietnam, the CIA grad and former Top Chef finalist hooks up with TV food personality Andrew Zimmern this week for very candid discussion as part of his regular "Go Fork Yourself"podcast. Topics include:
Her time on Top Chef and how that experience impacted her career, for better or worse
Her mixed Filipino-Jewish heritage and how her looks impact people's perceptions of her cooking
Her thoughts on the culinary scene's "cool-kids club" and whether gender plays a role with regard to admission
Her plans for another Pig and Khao location with a slightly different focus (think noodles) and her overall goal to "feed the drunk people" of New York City
Listen to the full podcast here.
Read more about New York chefs on Food Republic: