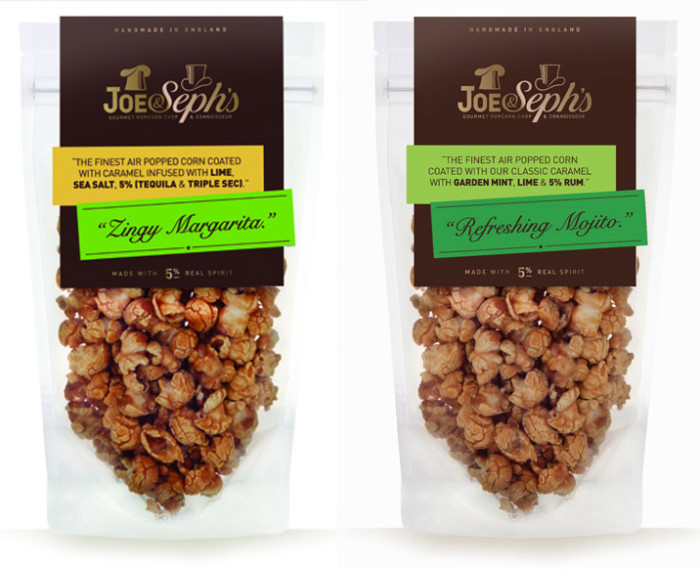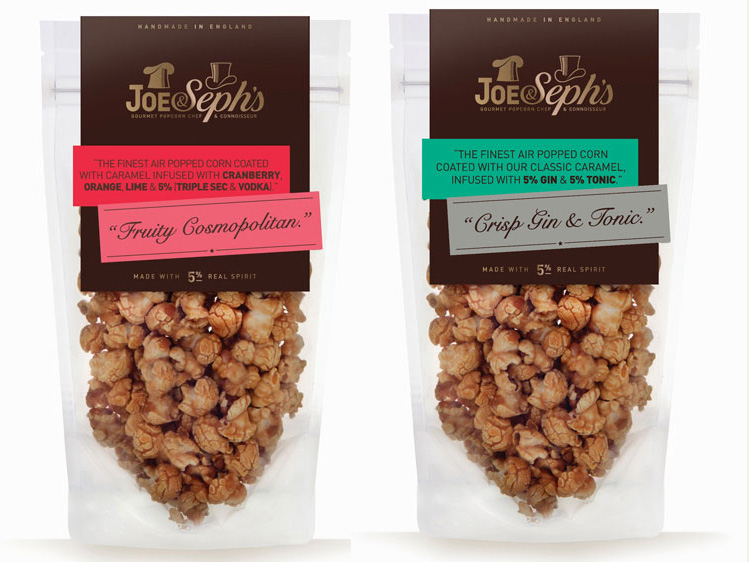 You don't have to wait for 5 o'clock to get your margarita fix, thanks to this boozy new popcorn from Joe & Seph's. The cocktail-inspired line flips the happy-hour paradigm by infusing the popular bar snack with booze.
The UK-based company is known for its outlandish flavor combinations, like the eyebrow-raising madras curry with black onion seed and lime, curious blue cheese and walnut with celery, and "cheese on toast"(a British staple yours truly grew up eating—a piece of toast with melted cheese and sometimes a sliced tomato as garnish). So when a popular London bar suggested formulating a gin and tonic flavor, owner Joseph Sopher couldn't resist the challenge.
Four flavors are currently available, including mojito, margarita, cosmopolitan and gin and tonic. Sopher's son Adam (also a cofounder and director) says they use only natural ingredients and no artificial colors, and the kernels are popped without oil to keep things healthy. To get the alcohol flavor infused into the corn, 5 percent of each coating recipe is made with booze. The alcohol itself evaporates during the cooking process, but the flavors remain. "You can't unfortunately get drunk by eating our popcorn, but our chefs certainly try their best," Sopher says.
Cocktail bars in London serve the popcorn alongside real alcoholic beverages, and so far they're selling like hotcakes in the U.S. Sopher says the gin and tonic is his favorite, and the company plans on announcing some new flavors and partnerships later this year.
Read more cocktail culture on Food Republic: