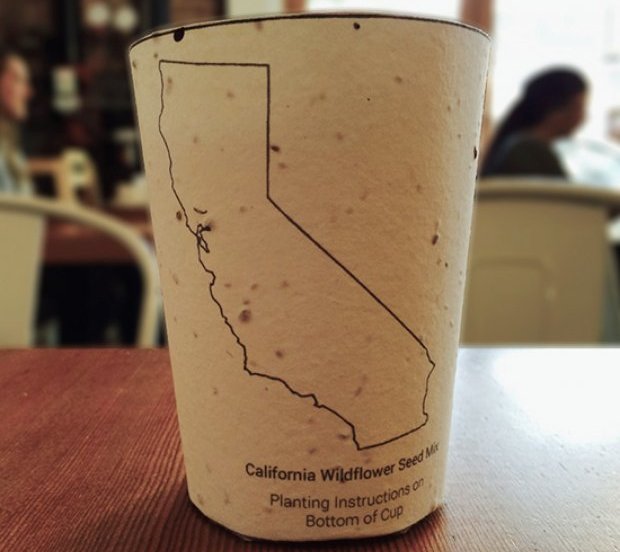 Coffee cups and other takeout containers made with biodegradable materials are fast becoming the industry standard. Now there's an even greater feel-good alternative to toting your own reusable coffee mug: plantable coffee cups embedded with seeds.
Produced by the West Coast startup Reduce. Reuse. Grow., the company's cups — touted as the first of their kind — are made from recycled paper containing seeds native to the area of distribution. As the brand wraps up its successful Kickstarter campaign, the containers will be more widely available, starting in its home state of California.
The outside of the cup bears a description of the seed it contains, as well as simple planting instructions: Unravel the cup, soak in water for five minutes, plant. Of course, if you don't have the time or a plot of dirt to do that, you can toss the container and still feel okay about it — the material biodegrades in 180 days. 
Given the staggering number of coffee cups discarded on an annual basis in the U.S. alone — 146 billion — it's great to see a product that doesn't just reduce that amount of waste but puts something back into the planet in a more proactive way.
More green design on Food Republic: