Peter Chang Strikes Again, McDonald's Tries Kale, Ramps Now A Tourist Attraction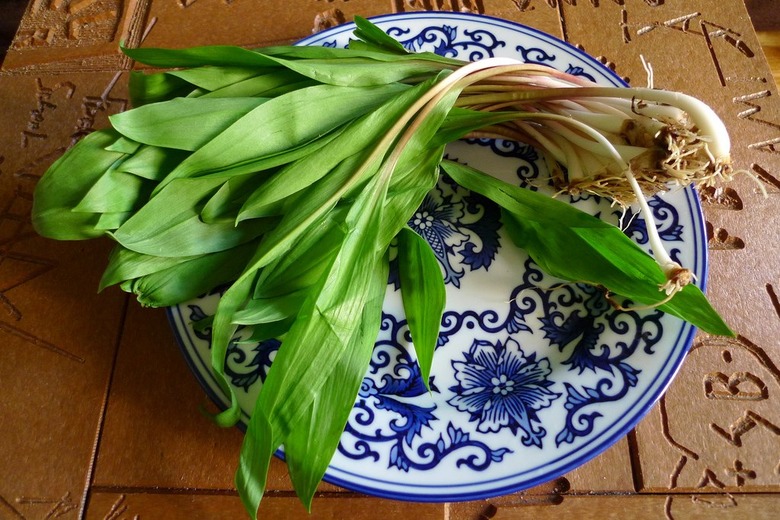 Welcome to the afternoon roundup! If it happened in food today, it's news to us. Here are a few stories that have caught our attention.
Peter Chang Watch: Celebrated Szechuan chef Peter Chang is finally returning to Northern Virginia, where he first became famous. His newest restaurant, simply called Peter Chang, is expected to open this Saturday in Arlington, according to The Washington Post. Mind you, this is not a scaled-down fast-casual concept, as initially reported. Indeed, it will represent the full Chang. The quick-fix counter-service version, Peter Chang Wok, will instead debut in downtown Virginia Beach later this spring.
McKale Watch: Beleaguered fast-food giant McDonald's is planning to begin serving kale, of all things, reports Nation's Restaurant News. Adding the trendy green would be part of an obvious ploy to lure modern health-conscious customers and reverse its declining sales figures. It's unclear whether the leafy ingredient would appear as part of an existing menu item or something new entirely.
Food Films: Award-winning filmmaker Roger Sherman is running a Kickstarter campaign to help finance his new documentary, The Search for Israeli Cuisine , which follows Philadelphia chef Michael Solomonov as he explores the food of Israel. Sherman aims to raise $72,000 for the production. You can donate here.
Ramp Picking: April is the start of ramp season. Is there any better way to celebrate the wild spring onion than by spending an entire weekend in the Catskills foraging, cooking and eating the odorous veggies? The Arnold House in Livingston Manor, New York, is offering a special two-night package for the weekend of April 18-20 that includes nightly accommodations, a foraging kit, ramp-themed cooking classes and a special ramp-themed dinner. Oh, and you also get a complimentary pack of gum. How thoughtful! Prices start at $549 per double room.