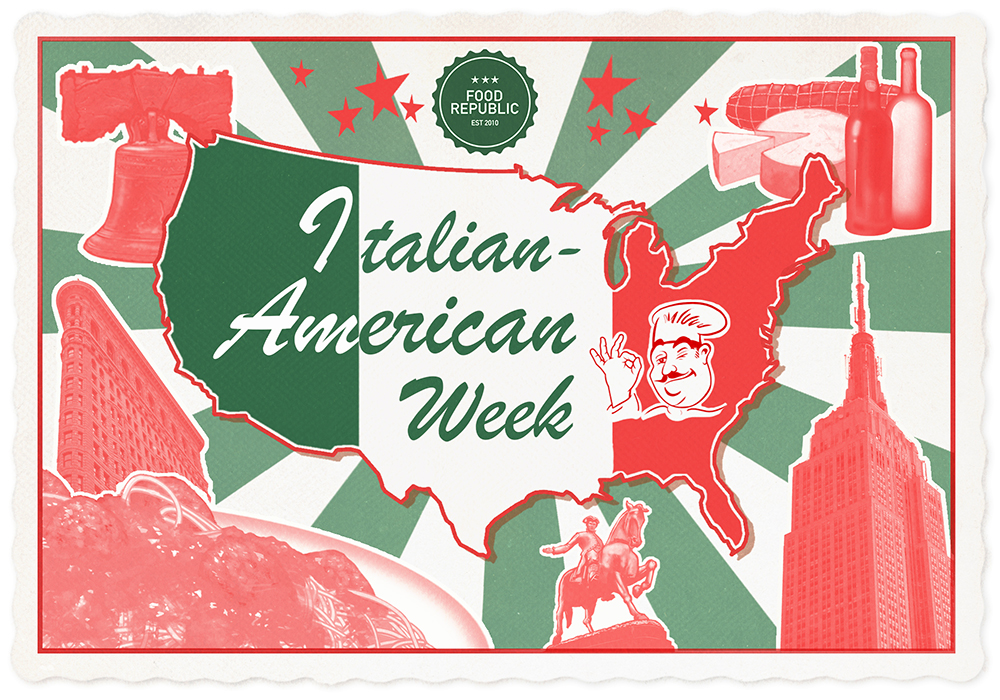 Everyone has a favorite food memory from childhood*. For me, it's my grandma standing over the stove in her 1970s-era Long Island kitchen, keeping watch over the Sunday sauce (we called it sauce in our family — and no, I'm not going to engage in the long-running sauce vs. gravy debate right now). In my mind, she's wearing a fading floral housedress, wooden spoon in hand, the red sauce simmering around the meatballs, pork braciole and sausage.
Soon enough, we're seated at the table, nibbling on garlic bread, anticipating a plate of pasta and meat, then struggling not to eat the whole delicious thing without taking a moment to breathe. If you're like me, and I know that many of you are, you wish you'd stopped and taken more deep breaths.
And even if no one in your family's name ends with a vowel, least of all your grandma's, you probably know what I'm talking about here, because you've seen such scenes portrayed endlessly on TV (The Sopranos, for instance) or on the big screen (any Scorsese flick). Or your family had a favorite red-sauce joint in the dining-out repertoire, a place with the stereotypical checked table cloths and maybe a paper placemat featuring Italy's famous boot-like map outline and simplistic drawings of monuments like the Colosseum and the leaning tower of Pisa. (My family's go-to was J&J's in Huntington Station on Long Island, where the casual side of the restaurant turned out excellent pizzas and those round aluminum-foil pans of baked ziti to go, and the white-tablecloth side offered up veal piccata and the best fried zucchini I've ever had. The place shuttered years ago.)
What all of this has to do with actual Italian food, or with Italy itself, is very little, for this is Italian-American culinary culture, a culture that's distinct and more highly developed than any other in this land of immigrants.
I've always wanted Food Republic to recognize this formidable culture, one that's informed the way many Americans cook and eat, one that's shaped the careers of chefs and personalities with names like Batali, Bastianich, Chiarello, Vetri. Now's a good time to do it, too, since so many other types of cuisine are influencing the American food landscape, muscling out Italian-American specialties, especially Asian and Mexican. If you live in Brooklyn or Philadelphia or St. Louis, chances are you can still hit the pork store for fresh ravioli or a sausage pinwheel on the way home, but while Eataly is a big hit in NYC and Chicago, giving unprecedented access to Italian ingredients, Little Italy sections are on the decline in most cities. At the big new food halls that aren't named Eataly, you're more likely to get a bowl of ramen than spaghetti and meatballs.
I don't believe Italian-American culture will ever get completely marginalized, however, and a few prominent young chefs are ensuring that veal parmigiana and penne à la vodka will remain readily available for all. This week, Italian-American Week, will feature interviews with the biggest names from that group, as well as recipes, guides, a few (animated and illustrated) surprises and, of course, memories.
We'll still feature breaking news and other reports from the world of food and drink, but this week is about taking that breath and enjoying a big, comforting bowl of pasta or perfectly braised meats — in sauce. Welcome to Italian-American Week.
* Share your Italian-American food memories in the comments, if you're so inspired.