Exploding Food Trucks, Eating Birds' Nests, Honoring Notorious B.I.G. In NYC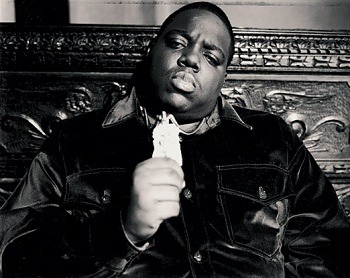 Welcome to the afternoon roundup! If it happened in food today, it's news to us. Here are a few stories that have caught our attention.
Food Trucks: A food truck exploded in the Minneapolis neighborhood of Lakeville over the weekend. Around 20 homes were damaged by flying debris and a "huge boom" could be heard for miles when Motley Crews Heavy Metal Grill suddenly exploded late Friday night. No one was killed, but two people were treated for injuries.
Weird Food: Roads & Kingdoms covers a group of "nest gatherers" on the tiny Filipino islands of Pabellon. These men risk their lives each day to collect the nests of native balinsasayaw birds, which are sold for close to $4,000 per kilo and typically made into "bird's nest soup," a Chinese delicacy renowned for a multitude of health benefits, such as raising libido and boosting the immune system.
Technology: An inventor — and former NASA engineer — has proposed a new type of microwave that allows users to see when their food is cooked. The appliance would be fitted with an infrared camera and a thermal map of the interior would appear on the microwave's screen, allowing consumers to see when their food has been cooked through.
Health: Food allergies in children increased 50 percent between 1997 and 2011. Newsweek takes a look at the challenges of raising children with severe allergies to common foods.
Food Critics: New York Post restaurant critic Steve Cuozzo pens a thought-provoking article this week, admitting that critics are often out of touch with what people really eat. The longtime columnist believes that weird and way-out foodstuffs have become too much the norm in the world of restaurant coverage.
NYC Events: Dale Talde is teaming with Chris Jaeckle at the latter chef's all'onda to honor the late Notorious B.I.G. Inspired by Biggie's song lyrics, courses include a spicy tomato soup, lobster and escargot. Cocktails also pay homage to the artist. Reservations are $85 each and seatings begin at 6:30 p.m.