LA Weekly Releases Its List Of 99 Essential Los Angeles Restaurants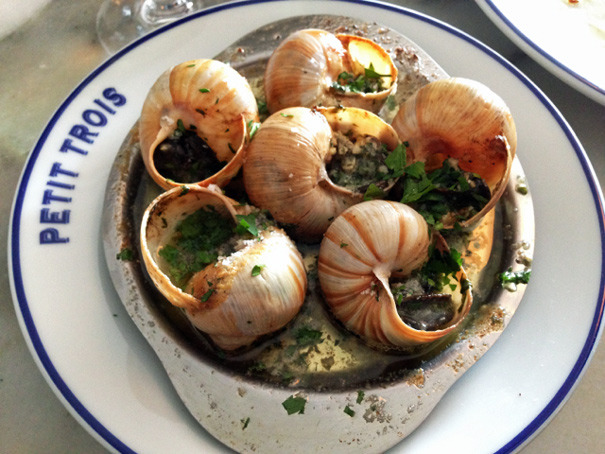 We have not been shy about our love for the Los Angeles food scene, which we are constantly reminded is one of the most underrated in the world. We've dropped a list of the city's top pasta masters. And looked at the crazy Szechuan scene. We've even provided a guide to the emerging bakery and bread scene.
And here we are today with yet another poke-in-the-ribs notice that Los Angeles might just be the most exciting place to dine out in the country. Each year, LA Weekly dedicates an issue to listing (updating, revising, rewriting) the city's 99 Essential Restaurants. Longtime critic Jonathan Gold minded the issue for many years before switching sides to review restaurants at The Los Angeles Times. Taking his spot in 2012 was an intrepid, pull-no-punches writer named Besha Rodell, who released her annual list once again today.
You can read all about it here.
"As I review the 99 Essentials, I see a move toward the neighborhood restaurant," writes Rodell. The writer specifically calls out Koreatown, which "certainly has no lack of great restaurants" but saw two highly ambitious, modern openings this year with Saint Martha and POT. Another trend Rodell notices is "chefs who are also restaurateurs doubling down (and in some cases tripling and quadrupling down) on their own neighborhoods." That being said, she also shows some love to the places "we return to again and again." In other words, the list is a mix of old and new, traditional and contemporary.
Here is this year's full 99 Essential Restaurants list, sorted alphabetically. And be sure to take a look at LA Weekly's short video compilation of the process, embedded at the bottom.
Alimento
Alma
Angelini Osteria
Animal
A.O.C.
Asanebo
Bäco Mercat
Bar Amá
Bestia
Beverly Soon Tofu
Bludso's
Bucato
Buna Ethiopian Market
Cacao Mexicatessen
Cemitas Poblanas Elvirita
Chengdu Taste
Chichén Itzá
Coni'Seafood
Connie & Ted's
Crossroads
Dai Ho Kitchen
Din Tai Fung
El Faisan y El Venado
El Huarache Azteca
Father's Office
Flor del Rio
Gjelina
Golden Deli
Grand Central Market
Guelaguetza
Guerrilla Tacos
Guisados
Hayat's Kitchen
Hinoki and the Bird
Hot Pot Hot Pot
The Hungry Cat
ink.
Irv's Burgers
Jidaiya
Jitlada
JTYH Heavy Noodle II
Kang Ho-dong Baekjeong
Kiriko
Kogi BBQ Truck
L&E Oyster Bar
La Casita Mexicana
La Estrella Taco Truck
Langer's Deli
Little Sister
Lucques
Lukshon
Lum-Ka-Naad
Lunasia
Mariscos Jalisco
Marugame Monzo
Maude
Mélisse
Mozza Group
Musso & Frank
Myung In Dumplings
n/naka
Newport Tan Cang Seafood
Nha Trang
Night + Market
Omar's Xinjiang Halal
Pa-Ord Noodle
Pann's
Park's BBQ
Philippe the Original
Picca
Plan Check
Pollo a la Brasa
POT
Providence
Q
Ración
République
Ricky's Fish Tacos
Rocio's Mole de los Dioses
Ruen Pair
Rustic Canyon
Saint Martha
Salt's Cure
Sapp Coffee Shop
Shunji
Sotto
Spago
Spicy BBQ
Sqirl
Summer Rolls
Superba Food and Bread
Surati Farsan Mart
Sushi Gen
Szechuan Impression
Tacos Leo
Tar & Roses
The Tasting Kitchen
Trois Mec & Petit Trois
Tsujita L.A.