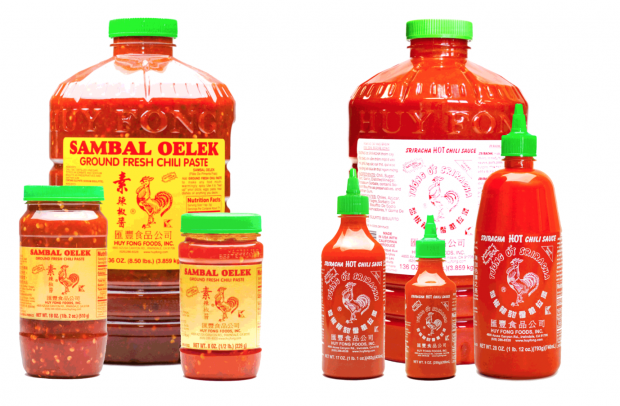 Two chefs, one restaurant critic and ten hot sauces. That was the scene at a ramen restaurant in Los Angeles recently, where three influential food figures came together to settle a simple question: Which hot sauce reigns supreme?
Hot sauce has grown into a thriving industry over the years. The days of half-empty bottles of Tabasco languishing for years in household refrigerators are over, since replaced by grocery-store aisles full of different brands of fiery sauces from all over the world and Sriracha being readily available for diners to use at restaurants. This thick-textured, spicy Thai-styled concoction — whose most recognizable iteration features a green cap and rooster logo — has officially hit "craze" levels over the past couple of years, inspiring knockoff versions, sauce-infused products and securing the title of Bon Appétit's Ingredient of the Year.
But was it Sriracha that most ignited the palates of chefs Roy Choi and Alvin Cailan and critic Jonathan Gold? The three blind taste-tested both bottled and restaurant-made hot sauces, though many were undoubtedly still identifiable without labels. The winner? Lao Gan Ma's spicy chili crisp, also known as the crunchy, oily, heat-forward sauce found at authentic dumpling joints nationwide. The judges commented on its complex flavors and remarked that it is "like a three-course meal in a spoon."
While it was one of the tasting's dark horses that was eventually declared best, it's fair to question a comparison of products across such wide ranges of tastes, textures and uses. It's like conducting a taste-off of a general category like fruit or candy. After all, vinegar-based hot sauces pair with some foods better than spicy chili crisp, and vice versa. Though, at the end of the day, there will always be those who claim that Sriracha pairs best with just about anything.
Read more hot-sauce stories on Food Republic: