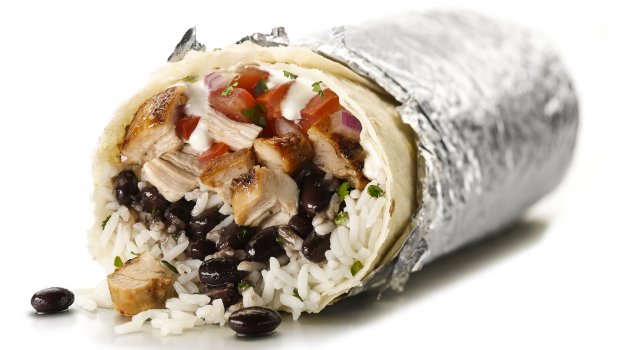 Chances are you've waited in line during the lunch rush for a burrito, taco or bowl from Chipotle. And chances are your meal was largely similar to the one you had the last time you were there. And the time before that. That's because employees at all of the chain Mexican grill's near-1,800 locations have been thoroughly trained in each and every aspect of food preparation and service, including chopping onions, tomatoes and precise two-inch shreds of meat, mixing rice and controlling the amount of premium ingredients — meats, guacamole and cheese are included in this category — given to each customer. A reporter from The Wall Street Journal recently worked two days at a Chipotle in New Jersey to learn the specific guidelines behind every item served (fear not, the guacamole is made from scratch at all locations).
Chipotle has managed to increase sales in each of its 22 years of existence. (Yes, it's been open for over two decades!) Keeping up this level of success has required the chain to maintain a balance between quality of product and food cost. It's a fine line to toe for a company that is viewed by most as "healthy fast food," falling somewhere in the middle of a very broad scale of quick-service restaurants that has McDonald's on one end and, say, tossed-salad disruptors Sweetgreen on the other.
It's a crowded field, and Chipotle doesn't necessarily cater to a single consumer demographic. And yet, as evidenced by the numbers, the Mexican grill has become a model business for restaurants on both sides of the scale. Just think about how many times you've heard the phrase "This place is like the Chipotle of…"
With fast food-chains trying to play up their "nutritional offerings" and a bevy of healthy fast-casual venues popping up seemingly everywhere, there is increased competition for the support of the lunch crowd. As such, Chipotle's strict service control and employee training — right down to those two-inch shreds of barbacoa — will be more important than ever to continue its successful formula.
Read more about Chipotle on Food Republic: