It takes a lot to get us to put down our tried-and-true pots and pans by cookware giants like All-Clad and Calphalon, but Karim Rashid's line of Hook cookware is more than just bold looks. The award-winning collection, designed in collaboration with Italian cooking brand TVS, features hooked handles and lids to maximize hanging-storage options. And given how striking the black and Day-Glo green nonstick pans are, you'll definitely want to show them off.
The nonstick aluminum collection includes 9- and 11-inch frying pans, a 9.5-inch pan with lid, and two Dutch-oven-style pans, 8.5 and 9 inches, with lids. Since they're made from aluminum, they work with all cooking surfaces, including induction, which is all the more reason you might want to invest in a set with the future in mind. Functionality aside, we wish more brands would steal a page from Rashid's book and introduce a pop of color.
Related: If These Awesome Pots Won't Inspire You to Cook Something, We Don't Know What Will
Generation Y-ers will also appreciate the prices, starting around $40 and maxing out at $175. There's just one headache to go through with regard to these pieces: ordering. You have to do it through TVS's store (by calling, or in person should you happen to be in Milan) or via email. But it's a small price to pay for giving your kitchen a whole new look.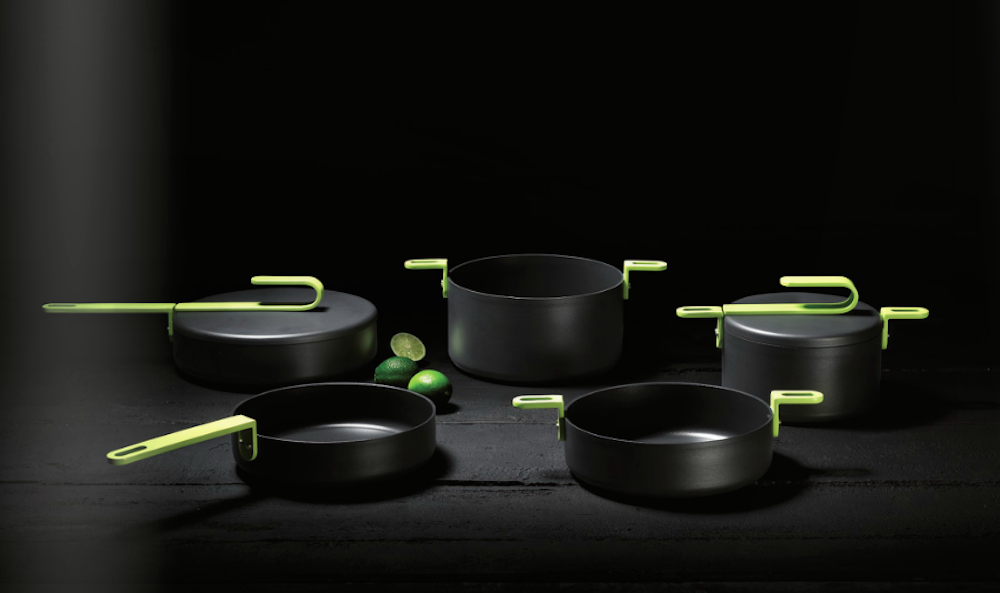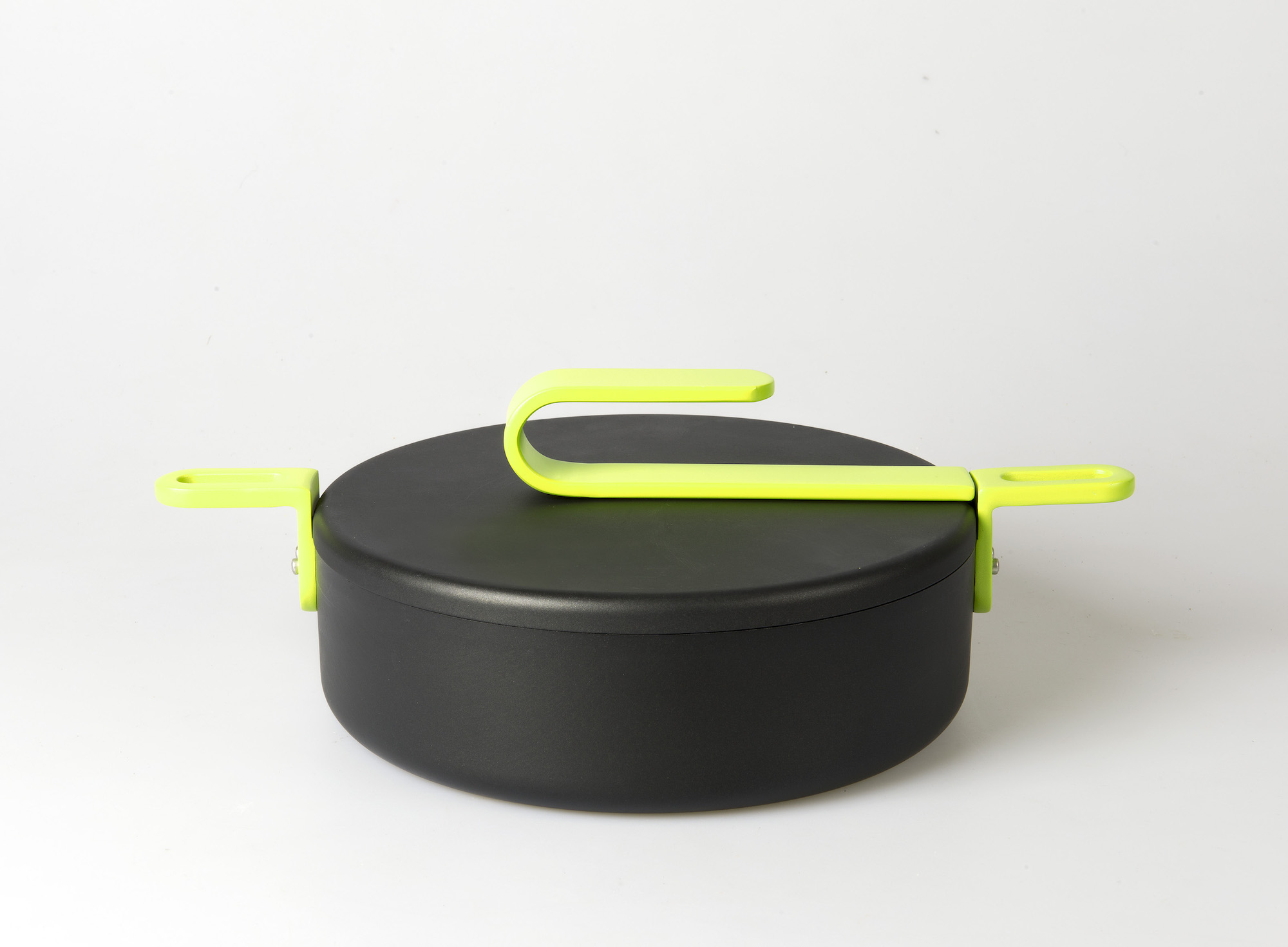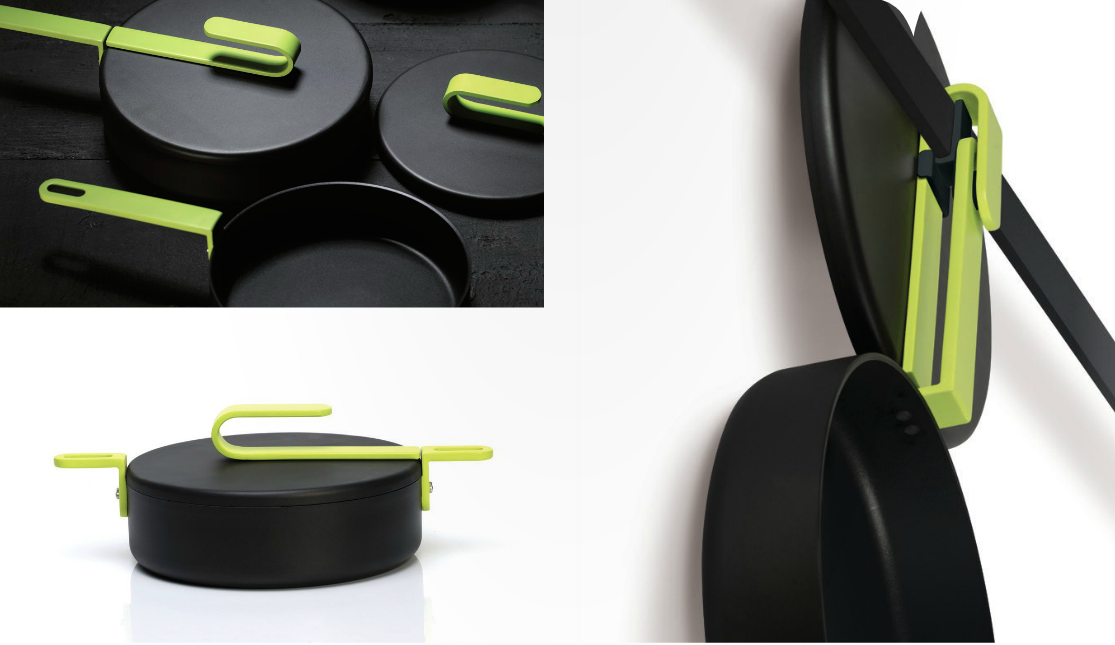 More design finds on Food Republic: