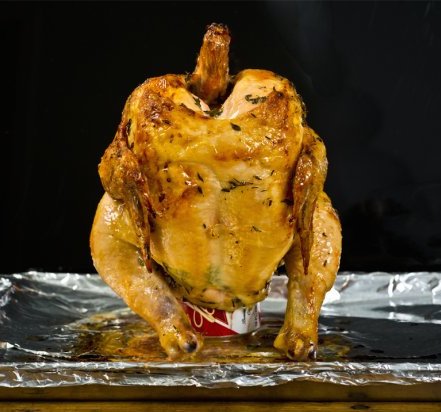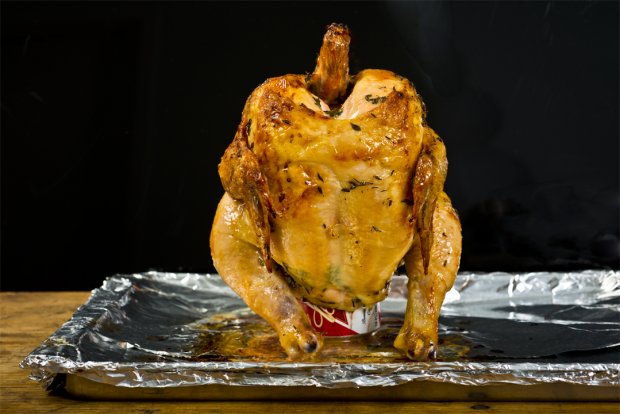 Welcome to the afternoon roundup! If it happened in food today, it's news to us. Here are a few stories that have caught our attention.
Food Packaging: Agriculture Secretary Tom Vilsack told members of Congress that consumers could eventually use smartphones to scan special barcodes on food packages in the grocery store. All sorts of information, such as the possible inclusion of GMOs, could pop up.
Chicken: Three-quarters of fresh chickens on sale in supermarkets and butchers are contaminated with the potentially lethal food poisoning bug campylobacter, according to a recent food safety test by the Food Standards Agency. Though this bug is killed by thorough cooking, hundreds of thousands are still made ill by it each year.
Apps: Send a text and get any (legal) item or service delivered instantly. That's the premise of the startup Magic, which has gone viral almost immediately, allowing anyone with a phone — no app download required — to request pretty much anything. The startup then outsources the deliveries.
Booze-y Events: No plans this evening? Snatch up a last-minute ticket to Edible Manhattan's annual Good Spirits event tonight in New York City. Admission gets you access to tastings from both acclaimed spirits brands and celebrated local restaurants.
BBQ, Beer And Bourbon: The Beer & Bourbon Festival hits Atlanta this Saturday! Head out to Atlantic Station for unlimited tastings from 40 bourbons and 60 beers on tap, along with barbecue for sale from some of the South's best pitmasters. VIP tickets include exclusive tastings of bacon dishes from around the country.