For The Love Of Uni! California Restaurant Group Goes All In.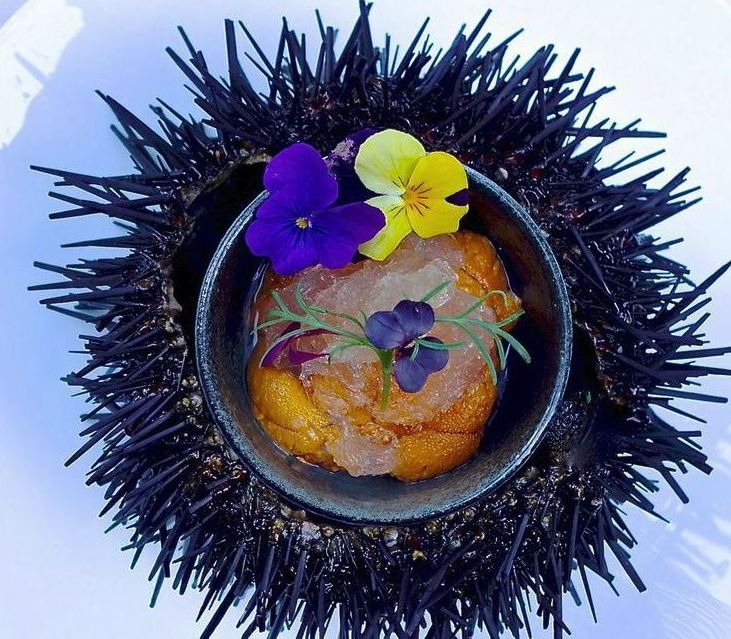 Uni is one of the most polarizing foods out there. Some just cannot get enough of its delightfully slimy texture and creamy, buttery flavor, while others shiver at the mere thought of slurping up a sea urchin's reproductive organs. If you happen to fall into the former group — as we do here at Food Republic — chances are that your last blissful uni experience was at a Japanese restaurant, where it was served on top of some combination of rice and seaweed. But what if a restaurant served a menu composed entirely of innovative dishes starring uni? That's exactly what West Coast mini-chain Chaya is planning to do next month.
The Chaya restaurant family originated when Hikage Chaya opened in Hayama, Japan almost four centuries ago. From this initial teahouse, the Tsunoda family has expanded into French bistros and pastry shops throughout Japan, as well as three restaurants in California (Venice, downtown Los Angeles and San Francisco). While the cuisine at all the establishments can best be described as Japanese-accented French cuisine, each has a distinct personality.
From March 10 to March 31, Chaya will feature a special "uni fare" menu. Executive chef Shigefumi Tachibe will showcase the ingredient in a new light, including it in a number of diverse and unconventional dishes. Some highlights include homemade uni tofu with wasabi soy, uni and snow crab cake with Mitsuba leaf, live uni sashimi with dashi jelly, and uni and abalone risotto. Being that the urchin will likely come in fresh from nearby uni haven Santa Barbara, it's safe to say that we've already secured our reservations.
Read more about sea urchin on Food Republic: