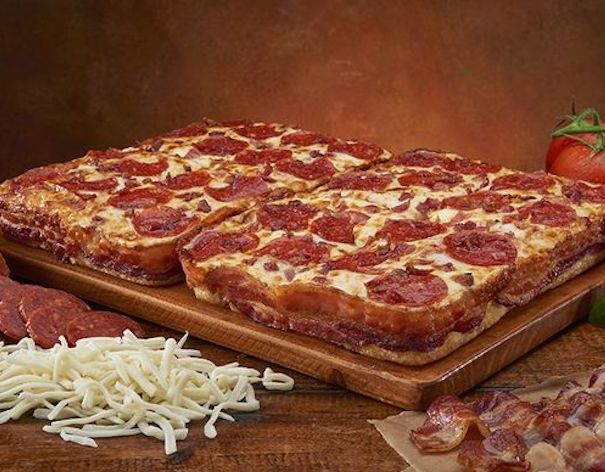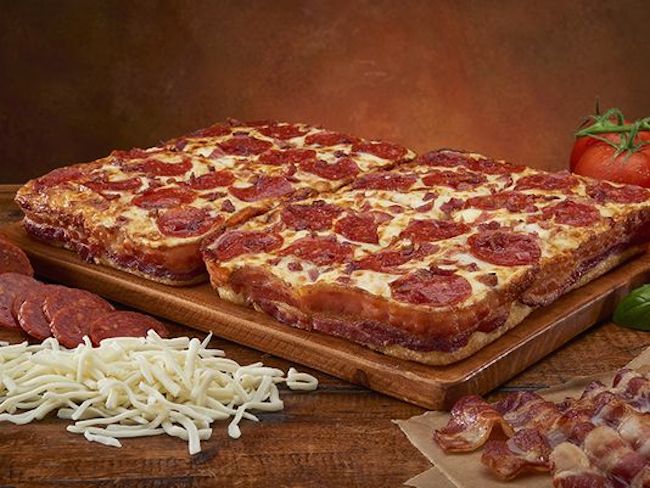 Welcome to the afternoon roundup! If it happened in food today, it's news to us. Here are a few stories that have caught our attention.
Pizza: Bacon makes everything better…right? Little Caesars certainly thinks so! Next week, the chain will start offering a deep-dish pizza with a bacon-wrapped crust — three and a half feet of bacon will be used in each pizza. Available for a limited time only, the calorific dish will sell for $12, making it one of the chain's priciest pies.
Junk Food: There are more healthy options available than ever before, and people worldwide are seeking them out at higher rates. That being said, a study has found that there has been an even bigger jump in the amount of junk food eaten. The study found increases both in the amount of healthy and unhealthy foods consumed in the U.S., and that China and India are catching up with Western countries' junk-food tastes.
Fundraising: West Coast chefs Roy Choi and Daniel Patterson are looking to upend the fast-food world. The duo is planning to open two debut locations of Loco'l, which will bring chef-driven cuisine to the fast-food community, and they have turned to crowdfunding platform Indiegogo to raise $150,000. With funding slightly behind schedule, actor/filmmaker Jon Favreau just announced a match challenge on YouTube.
Coffee Events: The U.S. Coffee Championships begin today and continue through Sunday in Long Beach, California. Featuring competitions like the Barista Championship, Brewers Cup, Latte Art Championship, Cup Tasters Championship and Roasters Guild Roasters Choice, the four-day event showcases the skills that help define the specialty-coffee industry. Spectator tickets are available.
Beer Events: The San Diego Winter Brew Fest takes place tomorrow and Saturday. Celebrating craft beverages from around California and beyond, the festival features live outdoor music, food and other vendors. More than 40 breweries will be on hand with samples.