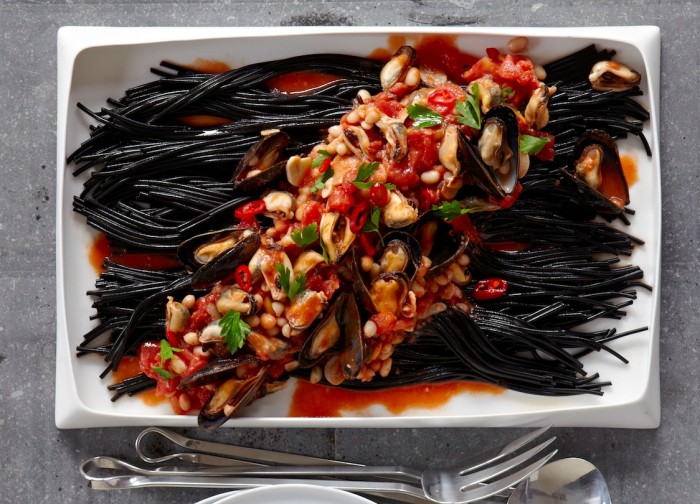 Valentine's Day is the perfect cooking holiday. Because what says "I love you" more than a perfectly executed béarnaise? All week we will be offering up some recipes for you to practice — and execute on the big night.
You've heard it before, and not just from us: Shellfish is sexy. Not a little sexy. It's flat-out, drop-dead, deliciously sexy. Treat this delicate protein nicely and there's a big reward in it for you. We've got pretty little shrimp, scallops, oysters, clams, mussels and more over pasta, in a pot for two or simply spread sensuously on toast. Spread? You'll see. It's a surprise.
Looking for something a little meatier?