MeatEater Debuts Podcast, Airs A Burger-Cooking Special Tonight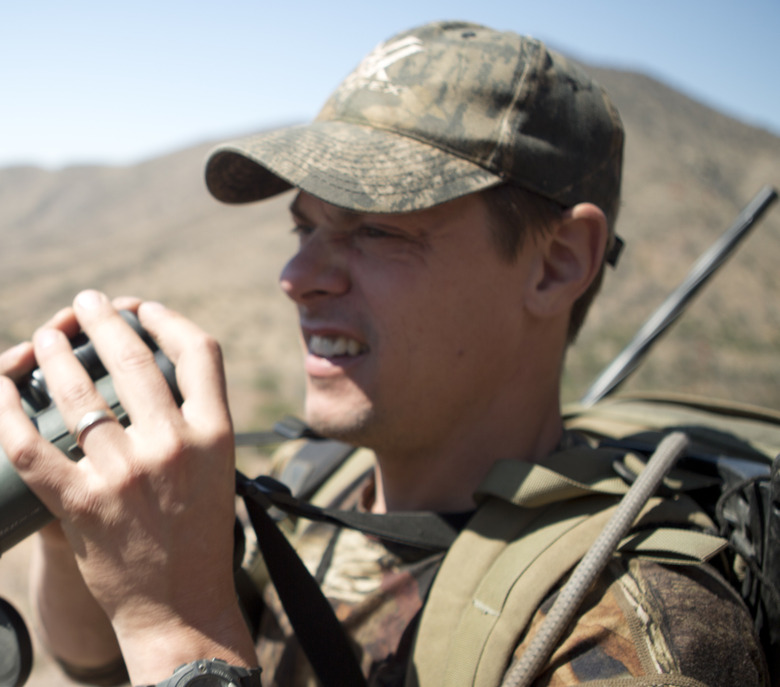 We may receive a commission on purchases made from links.
When Steven Rinella, the host of television show MeatEater on Sportsman Channel and the author of a book of the same name, is not facing off against vegans or building bird houses with his two-year old, he's likely out hunting. His passion for the sport is the basis of his show (produced by Zero Point Zero Production, the parent company of Food Republic), which has the Michigan native heading to exotic places like New Zealand and the Missouri Breaks in Montana.
Rinella has been quite busy lately. The TV host debuted his podcast last week (embedded below), chatting with many of his show's frequent guests about a variety of topics ranging from the charms of hard hunts to "Pamela Anderson" deer to perceptions of American bear hunts and African safaris to...Nick Nolte. As Rinella writes, "It's like having an extended bullshit session with a handful of seasoned hunters." New podcast episodes will be released every other Thursday evening and are available on the MeatEater website, as well as on iTunes. The podcast is currently ranked #1 in iTunes' "Outdoor and Sports & Recreation" category.
Currently in its sixth season, MeatEater is airing a burger-cooking special tonight at 8 p.m. EST on Sportsman Channel. Rinella will share a number of recipes pulled from the pages of his forthcoming book, The Complete Guide to Hunting, Butchering, and Cooking Wild Game, designed to jazz up your ground-meat game. You can bet that Team Food Republic will be tuning in.
Read more about Steven Rinella's MeatEater on Food Republic: