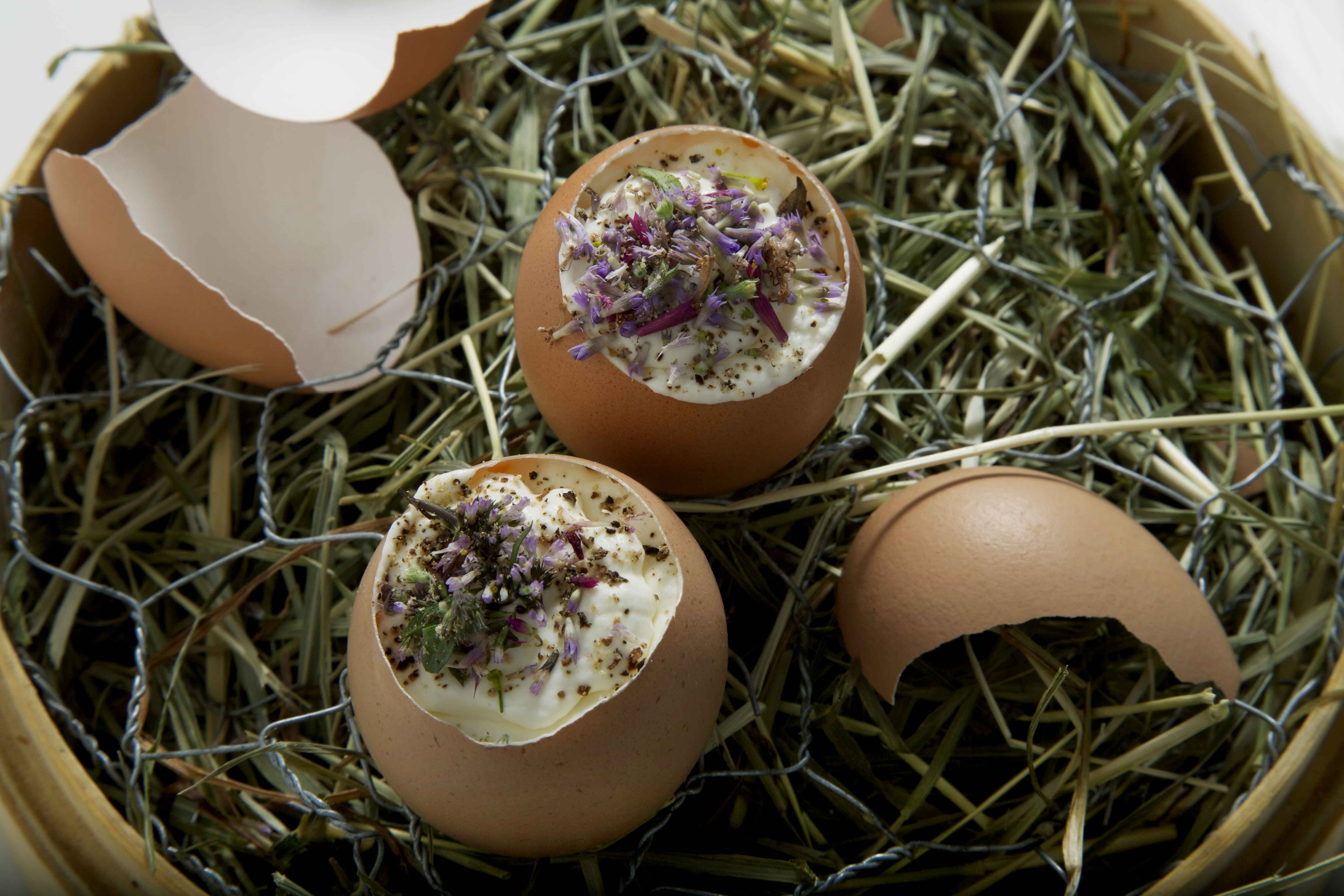 In-the-know diners are probably aware that Copenhagen's Noma was named the "World's Best" restaurant for the fourth time in the past five years last April. They might not know, however, that one of the restaurant's instrumental figures has spent the past couple of years cooking rather modestly in New York City. Mads Refslund is the co-founder of Noma and the current chef at Acme, where he has helped introduce the concept of new Nordic cuisine to the Big Apple. The Danish chef will fire up several of his most well-known dishes during a one-night-only dinner next Tuesday, January 27 at the James Beard House. The six-course meal will showcase Refslund's pioneering cooking style (see full menu below). At last check there was still availability for the 7 p.m. seating through OpenTable.
Update: Due to inclement NYC weather, this dinner has been rescheduled for March 6. Reservations are available via OpenTable.
Nordic cuisine has certainly found itself in the spotlight lately. Noma's exclusive Tokyo residency (and its sea urchin pie) was recently extended through the middle of February, and yesterday Bloomberg's Tejal Rao became the first major critic to file a piece on the pop-up, praising its endless forms of innovation in a largely positive review. Elsewhere, Michelin-starred chef Christian Puglisi of Copehagen's Relæ opened an Italian-ish, whole animal-focused restaurant nearby called Bæst over the winter, with a pizzeria and bakery attached. It's an exciting time for some of the world's top Danish chefs, who are demonstrating their versatility through a number of these diverse projects all over the world.
Here's a look at what Refslund will be serving at the Beard House:
HORS D'OEUVRES
Brooklyn Grange Radishes with Oysters and Parsley
Smoked Trout and Trout Roe Tacos
Dried Mushroom Tarts with Mackerel and Black Truffles
Brown Eggs with Jerusalem Artichokes and Aged Cheese
DINNER
Foie Gras and Langoustine with Burnt Lime and White Walnuts
Maple Branch–Grilled Diver-Caught Scallops and Oysters
Sushi Grade Salmon Skin with Roasted-and-Fermented Cucumbers
30-Day–Dry Aged Duck with Pot-Roasted Cauliflower, Pine, and Cured Egg Yolk
The Cow and the Grass > 24-Hour Fresh Cheese with Frozen Wheat Grass and Dried Fruits
Beer Bread Porridge with Sweet Milk and Salted Caramel Ice Cream
Read these stories about Denmark on Food Republic: