Charm With Charcuterie And Cabernet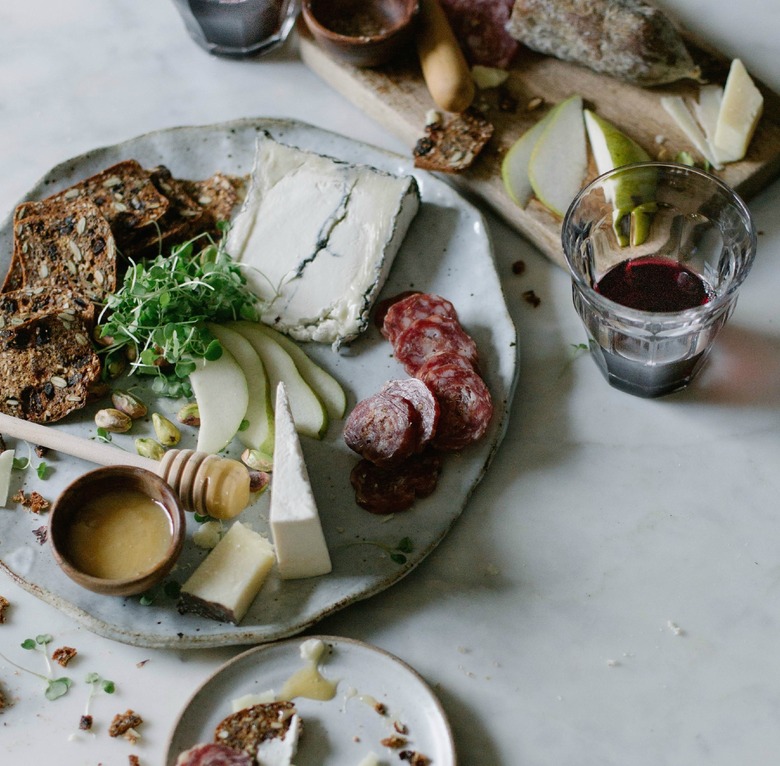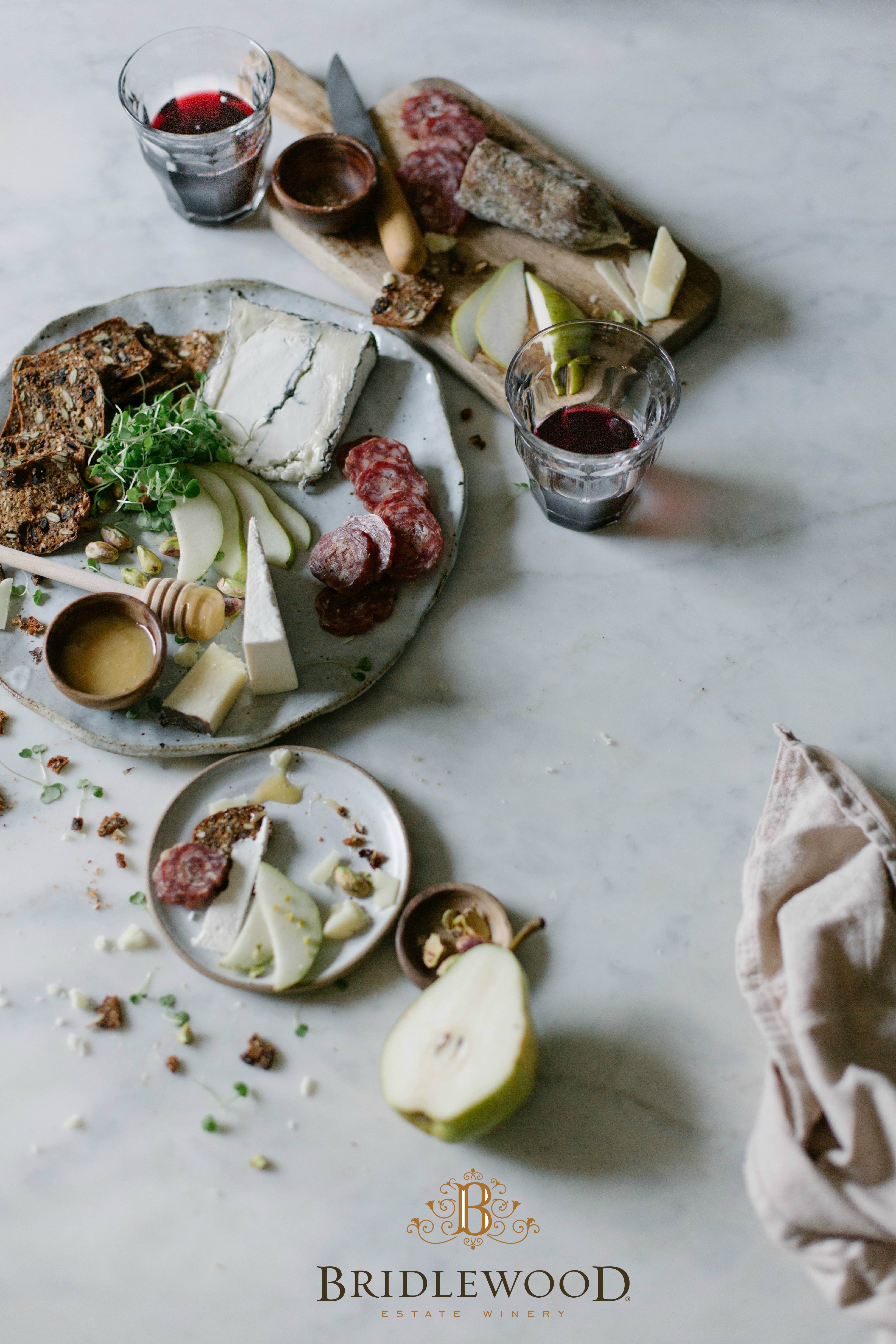 Wine and cheese are a long-standing pairing. Consult these handy tips to keep things fresh.[/caption]
Food Republic has partnered with Bridlewood Estate Winery to bring you some great entertaining and cooking posts. Next up is Beth Kirby of Local Milk sharing a recipe for an incredible late summer/early autumn dinner. Beth and Local Milk can be found on Facebook, Twitter and Instagram.
Entertaining can be a wonderful time when wine flows and friends and family converge, but the ambitious among us may have a tendency to overcomplicate our menus and spend more time in the kitchen, chopping and washing up, than with our loved ones. Add a bottle of Bridlewood Cabernet Sauvignon to the menu, paired with the timeless art of the cheese plate and you won't be able to leave your guests at the table.
Cheese makes a great bottle come alive. Though we've all probably encountered our fair share of underwhelming cheese plates, once you understand the key components that make them dynamic, you'll have a quick go-to in your entertaining bag of tricks that will delight the people you care about just as much as anything you could have slaved over.
Wine and cheese aren't a long-standing, classic combination for no good reason. The tannins and astringency of wine make the perfect complement to the richness of the cheese. Together, they form a new experience on the palate that's more than merely the sum of its parts. With dark fruit notes of blackberry and chocolate with hints of pomegranate, brown sugar, and molasses of Bridlewood Cabernet Sauvignon, you couldn't ask for a better pairing with a complex, well-rounded cheese plate.
Here are five tips to take your cheese plate to the next level & make it worthy of a great bottle of wine: 
Include some crunch. A handful of Marcona almonds or pistachios, crackers, and a few crisp slices of pear or apple are my favorites. To keep the fruit from browning, lightly rub the slices with a lemon wedge.
A touch of sweet. A little pot of good, raw honey and some sweet and sour jam lend complexity to the plate and act as an excellent foil against the salt of the cheese and the earthy wine. Fresh, seasonal fruit is always a safe bet too.
Salty, cured meat. A great salami, perhaps one with a hint of fennel seed, and a cured ham like serrano, prosciutto, or even a great thinly sliced country ham are a must.
Represent various cheese textures and flavor profiles as well as milk types. I like to always include a soft and creamy cheese, a crumbly cheese, a hard cheese, and a blue. And I like to make sure a cow's milk, sheep's milk, and goat's milk cheese are represented. It's all about balance.
Use the opportunity to look into local and regional creameries. Small creameries are hands on and create some of the best cheeses out there and you might just have one in your backyard you didn't know about! It's not only an opportunity to support local food in your area, but to find a fresh, artisan cheese made with care. 
           This post is brought to you by our friends at Bridlewood Estate Winery.