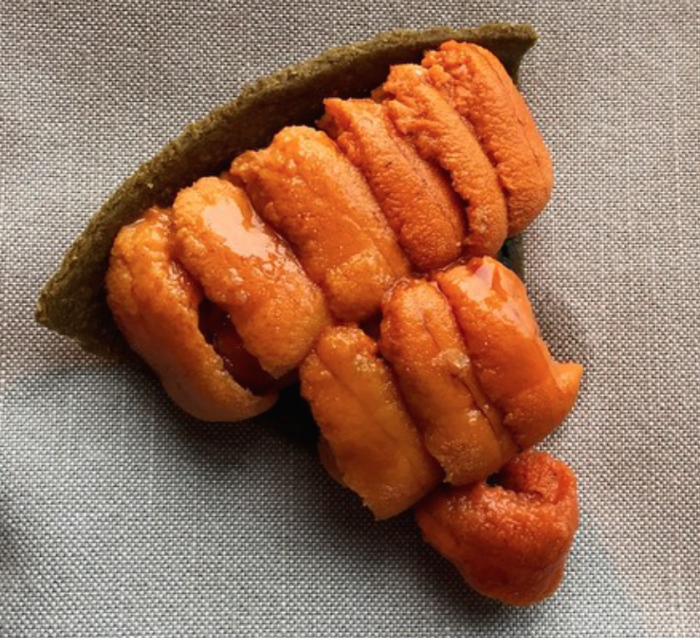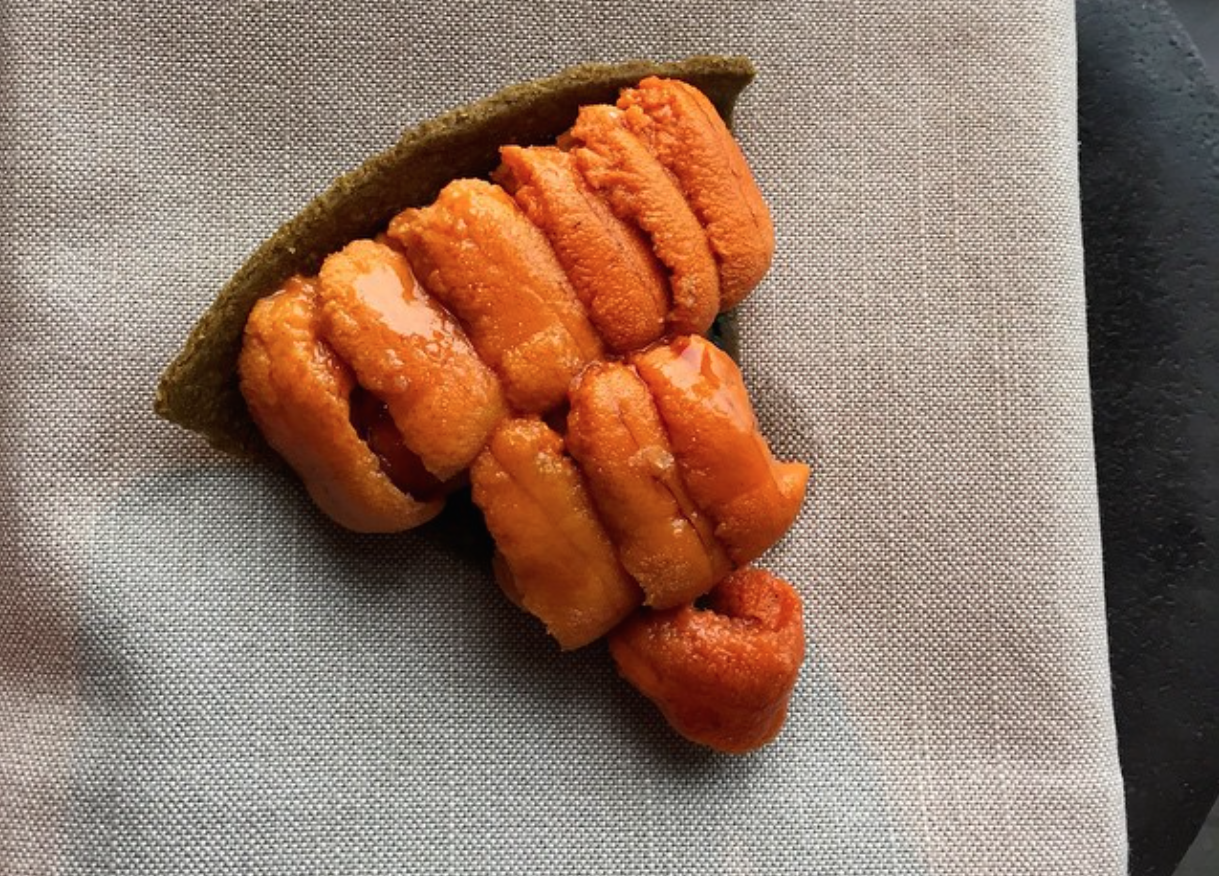 When Copenhagen's Noma was awarded the heady title of world's best restaurant during a ceremony last April — the fourth time it earned the honor in five years — it once again anointed chef-owner René Redzepi as keeper of the most-exclusive reservation book on the planet. Redzepi and crew are currently posted up in the Mandarin Oriental in Tokyo's Nihonbashi neighborhood, having just begun a month-long residency in Japan (the exclusive pop-up was just extended through February 14 by popular demand). Thought Noma was a hard table to book? Seats at the Tokyo edition just might be even more difficult — the waiting list is rumored to be over 60,000 people long.
Though our prospects of snagging one of the 56 pop-up seats are bleak, we've managed to live somewhat vicariously through Redzepi's Instagram over the past few weeks and are particularly intrigued by the "urchin pie" photo that the Danish chef posted yesterday morning. No, that's not sweet potato flowing off the top of a flaky pie crust but a generous mound of fresh, gloriously slimy Japanese uni. Proving once again that he is the master of unpredictable innovation, Redzepi has taken sea urchin to another level with his latest pastry creation.
Be sure to write in — and take photos — should you have somehow managed to do the impossible and secure a reservation at Noma Japan. Disclaimer: We promise not to ask about your exact methods for obtaining said reservation.
Read these sea urchin stories on Food Republic: