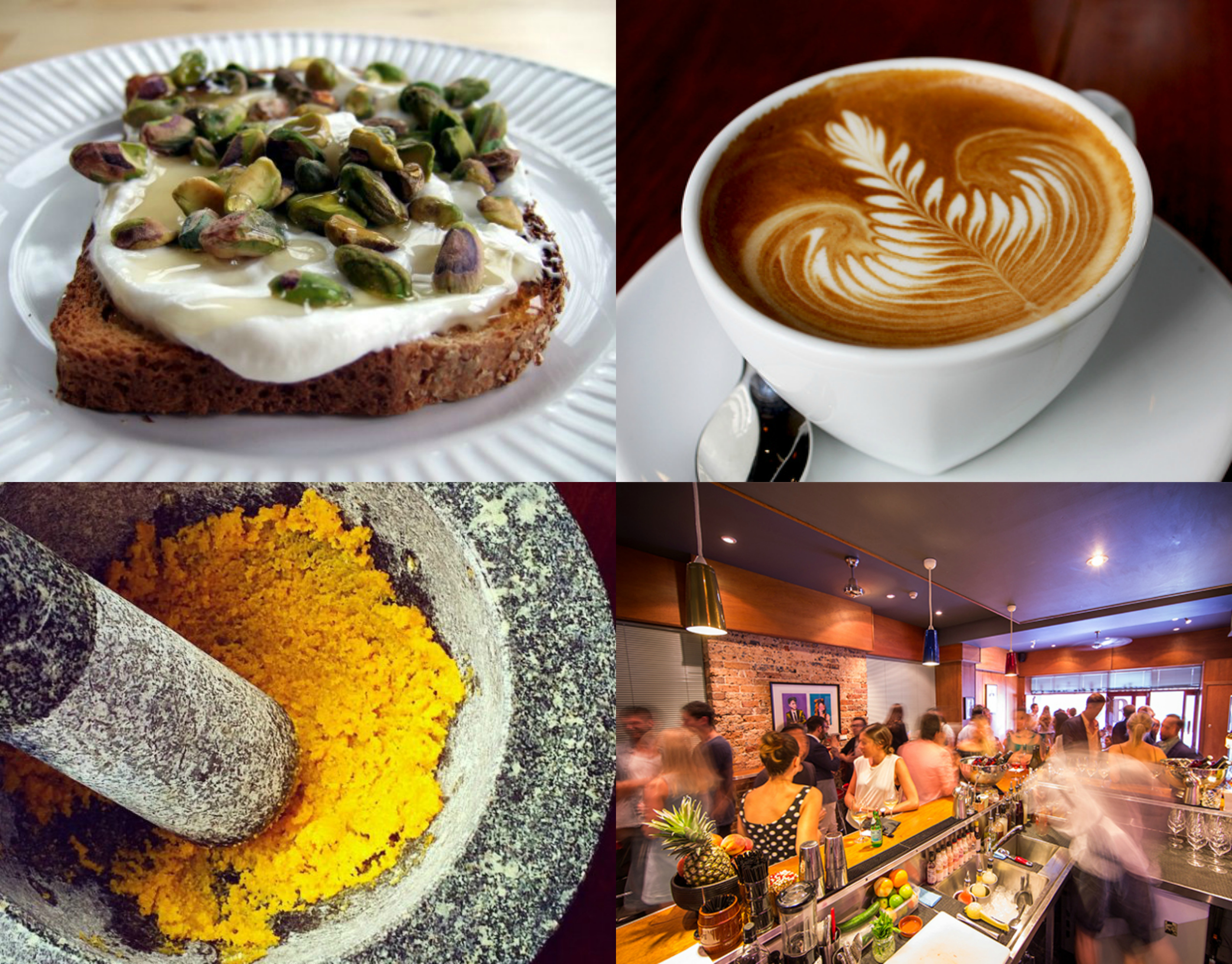 Have you given up on your January resolutions yet, that thing where you're cutting booze, sugar and trashy food shows from your diet? We're not going to judge you if you're back on Guy's Grocery Games, but if your eating is still on the healthier side of the spectrum, a hearty congrats. Perhaps you were inspired to stick with the game after reading our guide to whole grains, or a list of vegetable-focused cookbooks we pulled together. But the week in Food Republic wasn't all about hitting the healthy high notes. We learned that the Philadelphia dining scene is getting better and better, people are starting to get serious cooking with marijuana and that the Greek yogurt industry might be in trouble. Here are 12 hot topics.
1. A world-traveling writer wonders if she might have found the next superfood.
2. We found 9 healthy cookbooks to make cooking with vegetables and grains a little less boring.
3. What is porridge? Basically, everything.
4. Chef George Sabatino's Instagram account is a constant reminder of why the Philadelphia dining scene is the best.
5. Cookbook author Michael Ruhlman wants to teach home cooks how to properly cook with marijuana.
6. Healthy Living Month continues on Food Republic and we broke down the 9 important whole grains you might want to think about cooking with.
7. We also rounded up a bunch of sugar alternatives.
8. A Bangkok-based food writer tells us about 7 Thai desserts you maybe didn't know existed.
9. We talked to executives at Dannon and Chobani to find out what the hell is happening in the crazy world of Greek yogurt. For one, sales are flat.
10. You should really think about cooking more with rice.
11. What the hell is a flat white, you ask? Sprudge is working on answering.
12. Over the past five years, Sydney, Australia has been in the midst of a small bars boom. We checked out a bunch of them on a crazy October night.