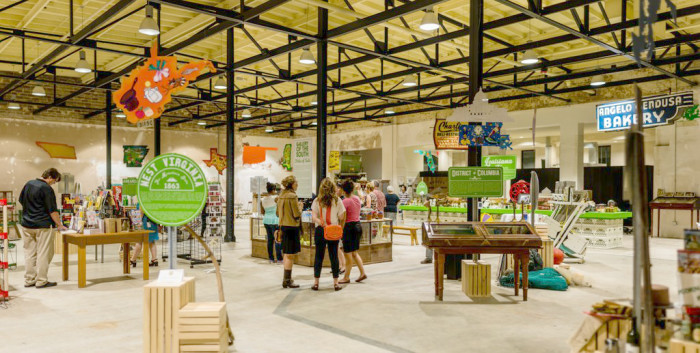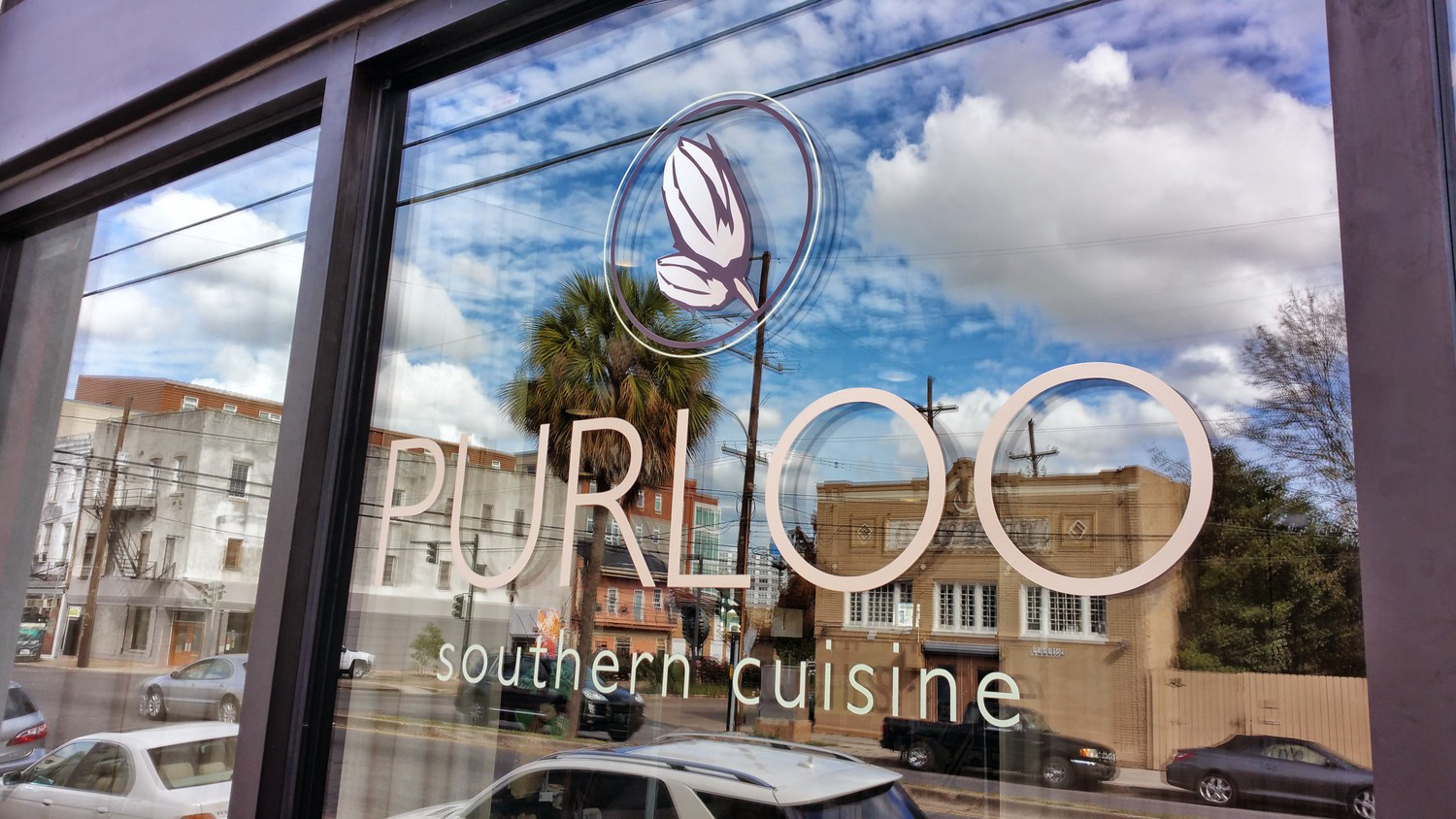 As if the whole drinking in public thing didn't give New Orleans residents enough reason to celebrate, they now have another with the reopening of the Southern Food and Beverage Museum (SoFAB) — a space dedicated to the heritage of Southern food and drink that encourages visitors to eat while perusing its exhibits. Housed formerly in the city's Riverwalk Marketplace, the museum relocated in September to bigger digs inside Central City's renovated Dryades food market. The 16,000-square-foot building is home to varying odes to Southern eating and imbibing, including the topics on tap currently: the Western migration of Creole cooking, the many takes on barbecue, and a geographic review of the region's spirited offerings.
The education continues at Purloo, the week-old museum restaurant helmed by chef Ryan Hughes, where 30 seats encircling the kitchen give diners a front row opportunity to ask Hughes and his team about the menu's regional dishes, from Lowcountry-style she-crab soup to burgoo of smoked lamb leg.
"We'll engage you," offers Hughes, who personally knows the value of asking questions to better understand a region's cuisine and history. In preparation for the restaurant's opening, the Ohio native traveled throughout the South, speaking with every local expert he could sit down with — from grandmother cooks and farmers to oystermen and dairy producers.
"When I'm talking with people, I want to know what their grandmother cooked, what their earliest food memory is, and who it was from," says Hughes. "Especially when speaking with older people, I'd notice that the dishes they'd be talking about would be Polish or Czech. And then they would say, "oh yeah — my great-great-grandmother was Czech."
While enough range in cuisine was found within his state alone — from Germanic heritage in Western Louisiana, to French and Polynesian influences in the Southern parts of the Pelican State — Hughes and his staff will showcase the region's culinary magnitude by paying tribute to a different state each month, cooking up a dozen weekly dishes special to each territory.
The restaurant's list of Southern cocktails make for good gustatory guides for The Museum of the American Cocktail, a division of SoFAB that honors the culture and history of one of the country's favorite pastimes. Originally founded by cocktail aficionado Dale DeGroff in 2005, the museum has traveled between four homes — including a short stint at Commander's Palace Hotel in Las Vegas — before returning to New Orleans, a city that has forever paid a warm welcome to the American cocktail. "Cocktail history has been made over and over again in New Orleans," says DeGroff. "Some of the most iconic drinks — the Ramos Gin Fizz, the sazerac, brandy milk punch — were created here."
The museum is currently restoring its core Timeline of the Cocktail backdrop, a visual story of the cocktail's growth, from its 1806 inception via a first-time published definition in a Hudson, New York newspaper, and wrapping up in the 20th century, with overviews on electrification of the bar and how speakeasies worked. Come April, DeGroff plans to debut an exhibit dedicated to the new millennium, shifting the focus to modern spirits, such as vodka and tequila, and to the tools that today's bartenders rely on. "When I hired 34 bartenders for the Rainbow Room in 1987, nobody even showed up with a paring knife," says DeGroff.
The museum will also kick off its seminar series on February 5, when their "Touring the Cocktail" program will return to New Orleans (it's currently headlining events across Los Angeles) for an evening in conversation with DeGroff and SoFAB Institute Vice President Philip Dobard about the inspiration for the museum's opening: to document the culture of the cocktail. "If cognac and Armagnac are the beverages of France, and liqueurs and wines are the beverages of Italy, and beer and whiskey are the beverages of the UK, we put it all together in one glass and call it the cocktail," says DeGroff. "The cocktail is our gift to drinking culture in the world, and it's also something, as we learned during prohibition, that we don't give up easily — it's stapled to the American soul in a way that it's not going to come off."
SoFAB and Purloo
1504 Oretha C. Haley Boulevard 
New Orleans, LA 70113
504-569-0405 southernfood.org; cocktailmuseum.org
Read more about New Orleans on Food Republic: