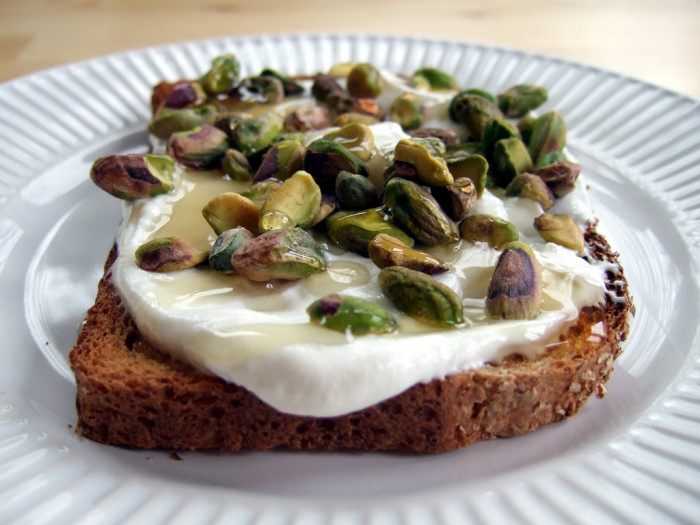 "In the beginning, man created yogurt. And it was good, and it was not strained." So muses Dannon's Senior Director of Public Relations Michael J. Neuwirth during a recent telephone conversation. "Then, in about 2007, there were a few new product introductions of strained Greek yogurt that grew particularly quickly in the specialty food market." In other words, the Greek yogurt boom hit. And what a boom it was.
Spurred on by a cult-like following of people touting its health, taste and texture benefits, Greek yogurt went from being virtually unheard of to industry-dominating practically overnight in the U.S. Just how dominating? Neuwirth says it went from accounting for less than 5% of the yogurt market in 2007 to about 50% in 2012. That's right, half of the entire yogurt market was suddenly Greek. This was the year that celebrity endorsements were commonplace and Chobani (the category's best-selling brand to date) opened a New York City bar/café devoted to hawking variations of its only product, topped with various fruits and sweets. The bar remains open today and the company told us in a statement that it intends to open similar venues in other cities this calendar year. We took notice of these trends here at Food Republic and spent a whole week discussing the foodstuff in late 2012. But what is the state of Greek yogurt in America in the beginning of 2015?
It's no secret that Greek yogurt is no longer considered "new." And companies are constantly searching for ways to have these types of items appear fresh after years on the shelves. Neuwirth lists new product releases and partnerships as two ways to achieve this goal. On January 1, Dannon was named the official yogurt of the NFL and is collaborating with Carolina Panthers quarterback Cam Newton to promote its newest creation: a no-fat, no added sugar, no artificial sweetener product called Oikos Triple Zero (ads began airing this week).
Newton may not be John Stamos, but his sponsorship signals that the flame that is Greek yogurt has yet to quite extinguish in the U.S. And while the buzz may have subsided somewhat, the proof is in the numbers: though the market has matured today, it continues to grow. Greek yogurt still accounts for 48% of the total $7.4 billion sales of U.S. yogurt. "The growth has flattened, but the percentage is still there," concludes Neuwirth. And while he is thankful for Stamos' three years of service at Dannon (the Greek actor's contract has expired), Neuwirth doesn't see the NFL star as playing second fiddle to anyone. "Cam Newton is one handsome man," he contends.
So, what does the future hold for the very-much-alive world of Greek yogurt? One prospect is the continued emergence of frozen Greek yogurt, which has been sold everywhere from Ben & Jerry's to specialized bars around major U.S. cities. Neuwirth speculates that "we might see more artisan Greek yogurt, and that could be with specialty packaging or with totally differentiating and eye-opening fruits." He mentions an increased focus on savory preparations as another possibility. Almost on cue, an espresso bar with no fewer than seven different savory dishes — from prosciutto to turkey filet — starring Greek yogurt opened its doors in New York City's West Village last week.
With celebrated chefs like Bobby Flay, Michael Symon and Richard Blais having spoken extensively about their love for cooking with Greek yogurt, a more home-centered, cookbook-driven campaign is also an option for brands like Dannon, Chobani and Fage. Whatever the future holds, Greek yogurt has solidified itself over the years as more than just a passing health fad.
Read more about Greek yogurt on Food Republic: