Michael Ruhlman Wants To Teach You The Proper Ratios For Cooking With Marijuana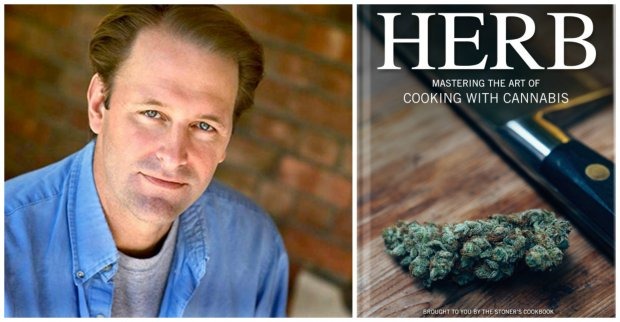 Author Michael Ruhlman is working on another cookbook. This one is abou
We may receive a commission on purchases made from links.
Prolific cookbook author Michael Ruhlman, whose latest efforts have involved topics like schmaltz and eggs, has reportedly found a hot new ingredient to mess around with: marijuana. According to The New York Times, Ruhlman, who previously collaborated with famed chefs Thomas Keller and Eric Ripert, is presently in talks with the operators of The Stoner's Cookbook, a popular online resource for high-minded home cooks, to contribute to the site's forthcoming hardcover edition, titled Herb: Mastering the Art of Cooking with Cannabis.
Related: Do You Decarboxlyate Your Weed Before You Cook With It? It Is Highly Recommended.
Per the Times, Ruhlman's intended task will be writing "a chapter on proper ratios for preparing culinary cannabis," an issue that has raised some concerns lately, what with the brave new world of marijuana edibles and people's apparent ignorance when it comes to proper portion control. (See: Dowd, Maureen.)  "What intrigued me," Ruhlman tells the Times, "is the notion that you could figure out a ratio that would allow you to use pot in the way one would enjoy a martini and still have a pleasant experience."
It's a delicate balancing act, and an important one, if cooking with cannabis is ever to become mainstream — something Ruhlman predicts will only happen "when you can give it to someone and not make them a complete idiot."
Read more about cannabis and cooking on Food Republic: