Disruption, Hot Chicken Are The Future: Assessing The Forbes 30 Under 30 Food List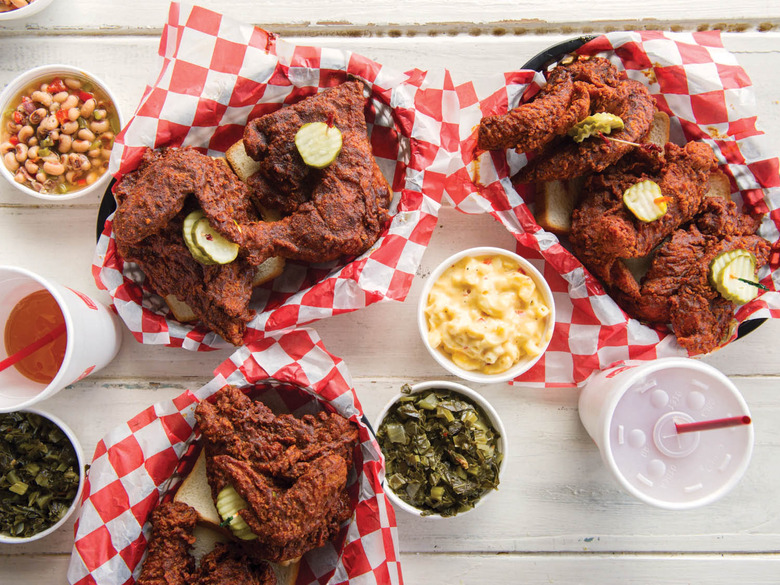 We may receive a commission on purchases made from links.
Oh, to be young and flush with investor cash. On Monday, the entrepreneurial minds at Forbes crowned the world's best and brightest baby-faced achievers in various industries, with the release of the financial magazine's annual "30 Under 30" honors. In the food and drink category, you'll find some truly talented young cooks, like Matthew Rudofker at Momofuku Ssäm Bar in New York and John Lasater at Hattie B's in Nashville (featured in the fried chicken-centric book Fried & True), and even a few standouts from the too-often-ignored pastry department, like Stephanie Prida at Manresa in Los Gatos, CA and Vince Griffith at The Greenhouse Tavern in Cleveland.
But, maybe what's most striking about this year's list is how many of the acclaimed innovators aren't working in a kitchen at all but rather shaking up the way our food system works through technology. Yes, we're talking about "disruptors," guys like Caviar's Jason Wang, Instacart's Apoorva Mehta and SeatMe's Alex Kvamme — each of whom has developed his own new high-tech pathway to getting our grub on that operates in stark contrast to the outdated analog methods of yore. And, most importantly, at least from the Forbes perspective, is generating a ton of cash as a result. Wang's site, for instance, sold for $90 million last August; Kvamme's service, meanwhile, earned a cool $12.7 million. For the uninitiated: Caviar delivers food from restaurants that don't usually deliver, Instacart sends a personal shopper to pick up and deliver your groceries and SeatMe made online reservations both cheaper and easier for restaurants to manage.
Of course, these guys aren't just changing the way we order deliveries or book reservations, they're also flipping the script on conventional wisdom. If the new Forbes list is any indication, then chefs aren't really the new rock stars, as the saying goes. Nerds are.
Read more about culinary innovation on Food Republic: