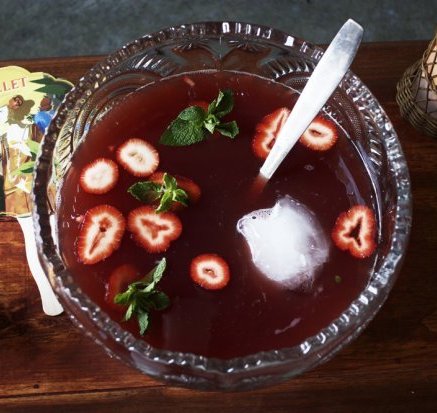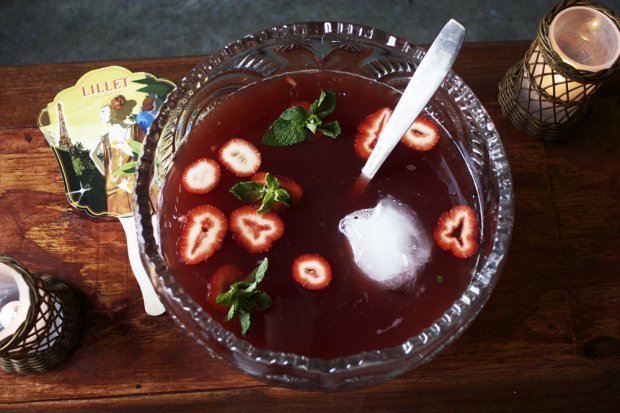 Long before the cocktail was, well, a cocktail, there was punch. While the word "cocktail" was first mentioned in print in 1798 in London, the first recipe for punch can be traced back to 1670. Any cocktail geek out there will tell you that the most important date for "cocktail" came in 1806, when it was first defined in a New York journal as a rudimentary mix of "spirits of any kind, sugar, water and bitters".
Punch, on the other hand, was often something much more exotic and complex, and as drinks historian David Wondrich states in his wonderful book Imbibe! "from the 1670s to the 1850s, the Kingdom of Mixed Drinks was ruled by the Bowl of Punch." In 1862, the world's first celebrity bartender Jerry Thomas released the first edition of his now famous book How To Mix Drinks. In it, he lists 59 different punch recipes yet only nine "cocktails."
The story of punch begins with the lucrative Oriental spice trade. During the 15th and 16th centuries, as curious explorers and powerful seafaring nations were discovering the New World and looking for an easier passage to the Far East, the spices of these distant lands were worth their weight in gold. They were, in fact, a highly valuable currency. The race was on.
In 1600, Queen Elizabeth I gave her official approval for the formation of the East India Trading Company, a charter of vessels that would sail east from England to India and China in search of cotton, silk, tea and, of course, spices. It was these last two items that would be key ingredients in the drink that would, over the next 200 years, be consumed in many corners of the globe.
The British sailors and officers discovered punch in India and took to this intriguing drink with gusto. Before long, it was being consumed back in the motherland and, later, by the new colonists in the Northeastern United States. The drink takes its name (or so the most widespread theory suggests) from the Hindi word for five — panch — referring to the five most common ingredients: spirit, citrus, sugar, water and spice. Like many great cocktail fables, no one really knows for sure, but let's not allow the truth to get in the way of a good yarn.
Pretty soon, no self-respecting bourgeois gathering would start without a few glasses from the flowing bowl. This was a time of convivial drinking and punch was seen as the perfect libation to serve to a large group. Well, it seems that this time is upon us again and is part of the reason why the once popular punch bowl is again now finding favor with bartenders around the world, seeking to re-create many of the forgotten mixed drinks of centuries past.
The modern incarnation of punch usually calls for a thoughtless mishmash of whatever one can find in their fridge or liquor cabinet: a glorified and fortified bowl of insipid fruit juices and bad hooch. Punch was a dirty word for a long time. Not anymore. It was, in fact, some of the star bartenders of London who began the punch renaissance only a few short years ago, uncovering old cocktail books to find forgotten recipes with intriguing names like the Philadelphia Fish House Punch and the Spread Eagle Punch. Now, potent bowls of such curiosities can be found all over London town.
Closer to home, punch was brought back from extinction at bars such as Death & Co. in New York's East Village and perhaps with most reverence at The Dead Rabbit, where each guest is not only greeted with a Lilliputian cup of punch but is also served various kinds in all their regalia from ostentatious bowls that managing partner Jack McGarry sourced online (below is one of his personal favorites from his current menu). Here's a breakdown of the five key components and, of course, the punch bowl:
Oleo saccharum
Translated from Latin as "oil water," it basically describes the process of extracting the oils from citrus peels with the addition of sugar. There are several ways of doing this but the most effective way I've found is to grate the zest of various citrus fruits (lemon, lime, orange, grapefruit or a mix of each) into some white sugar and let this sit for several hours, shaking occasionally. This "citrus sugar" forms the backbone of any great punch and cannot be underestimated for its complexity. All great punches use oleo saccharum as their base.
Citrus
To balance this sweetness, you need some acid. Lemon works best and yes, it must be fresh. Like, from an actual lemon. As a loose rule, I use just over one ounce of lemon juice for each heaping tablespoon of the oleo saccharum.
Tea
You'll need to flesh out the liquid in your punch bowl and when punch first reared its head, water was not safe to drink. People began boiling the water and making tea, which not only killed the bacteria but added more flavor to the bowl. Win-win. Almost any tea works here. Just make sure it's cold when you add it.
Spirit
Again, go crazy. The earliest punch recipes called for rum or Batavia Arrack, a funky rum-like spirit made in Indonesia from fermented red rice. It's now available in some specialty liquor stores. Dark rum, any whisky, aged tequila and brandies all make wonderful base spirits.
Modifiers
A modifier can be any sort of liqueur that might add sweetness or bitterness or both. Try a whisper of Campari, maybe some Chartreuse, Cointreau or Licor 43.
The punch bowl
A few minutes on Amazon or eBay will turn up hundreds of sets of punch bowls and matching cups, at very reasonable prices. If you entertain at home, even sporadically, it will be one of the best investments you'll ever make. It's an easy way to serve a lot of people at the same time and with a little bit of thought (and research), you can serve a killer punch recipe that doesn't taste like the kitchen sink.
Recipes
Horse & Carriage Punch Recipe
This punch recipe was created by my friend Simon Ford and served at my wedding in Chicago, where he was my best man. Since then, I've served this gorgeous bowl on countless occasions and it's always a surefire hit. With holiday season now in full swing and Christmas and New Year approaching, this is an easy way to appease a large group.
Ingredients:
6 ounces Fords gin
3 ounces Combier triple sec
3 ounces St. Germain
6 ounces fresh lemon juice
10 ounces cold chamomile tea
8 ounces sparkling wine
4 tablespoons citrus sugar
Directions:
Dissolve the sugar in the lemon juice in a punch bowl. Add the alcohol and continue stirring, until dissolved.

Add the tea, then the ice block, bubbly and garnishes.

Grate nutmeg over the top to finish and serve with punch glasses on the side with one ice cube in each and a wheel of lemon. (Can also garnish with orange slices, edible pansies or pomegranate seeds).
Counter Punch Recipe
Courtesy of Jack McGarry
To a mixing bowl add:
The peels of 12 lemons

10 ounces Demerara sugar (or sugar in the raw)

Muddle until all the oil has been extracted from the peels

Add 8 ounces fresh lemon juice

Add 1 2/3 cups boiling hot lapsang tea and 1 2/3 cups Irish stout, like Guinness

Stir until all the sugar has been dissolved

Add 1 1/2 cups Jameson Black Barrel and 1 1/2 cups Dead Rabbit Jamaican Rum Blend*

Add an ice block and chill for at least 20 minutes.

Garnish with lemon wheels and grated nutmeg
*Or use your favorite whisky or rum.
Try out these punch recipes on Food Republic: