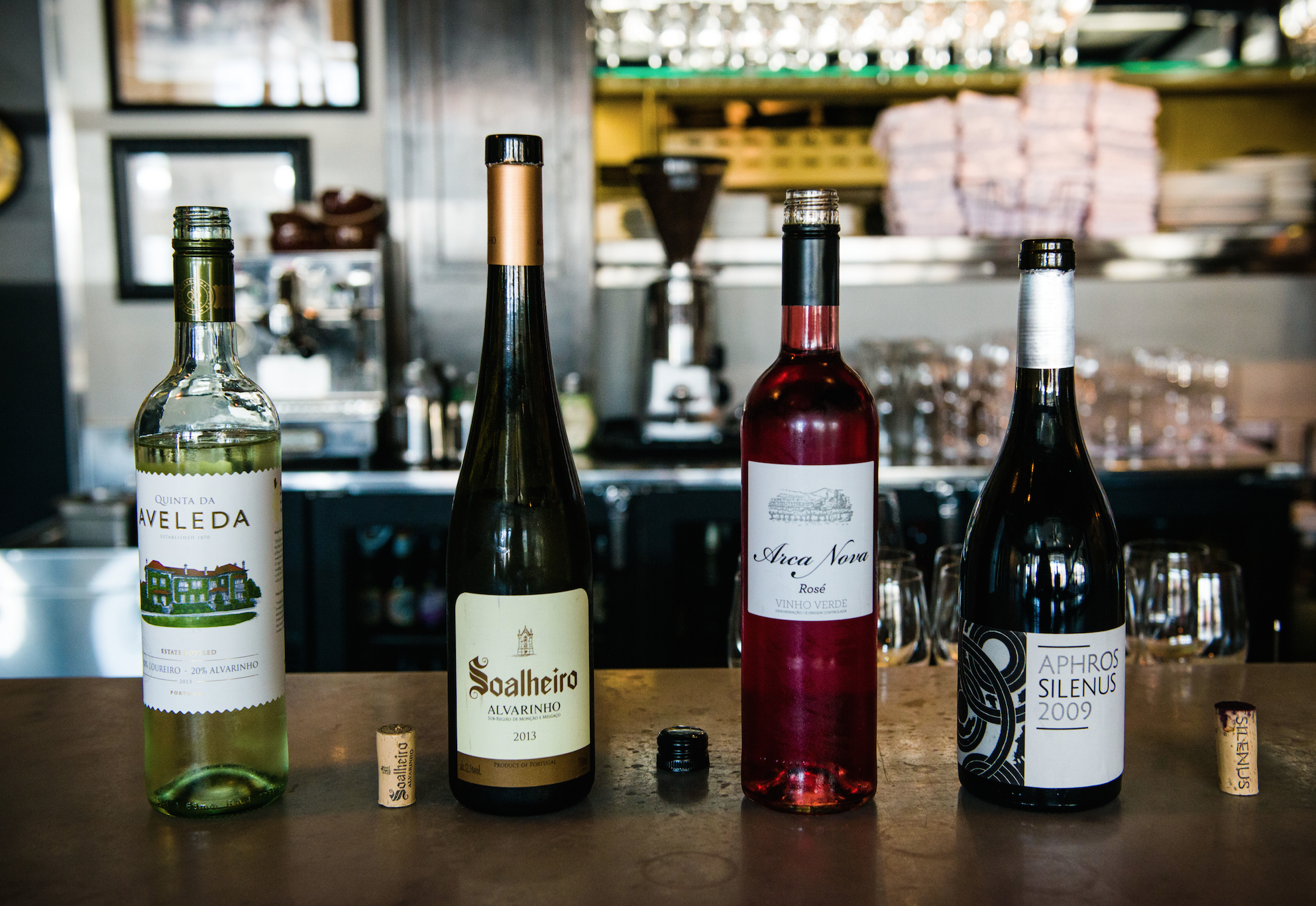 "Lose weight. Save money. Spend more time with family and friends." These three aspirations, coupled with "enjoy life more" and "learn new things," are among the most popular New Year's resolutions people make every year. What does this have to do with Portugal's signature white, Vinho Verde? It just happens to be a wine that ensures all of these declarations are answered, so while you enjoy something that tastes great — you'll also relish a refreshing way to reach your goals.
Lower the Calories
For oenophiles, drinking a wine that offers lower alcohol is one way to stick to the weight-maintenance script. Vinho Verde excels in this area. As a lighter-bodied wine, it contains less alcohol, which results in fewer calories. Most bottles of Vinho Verde hover around a tantalizing 10% ABV, so each glass automatically results in less guilt. High-alcohol wines, in contrast, can really make a dent in your weekly diet if you're keeping that calorie count. Of course, any wine should always be consumed in moderation, regardless of the goal.
Give Your Wallet a Break
Although many people create a holiday budget, it isn't easy to keep it balanced. Between seasonal parties and presents, there is often a deficit of dollars to deal with afterwards, so saving money now — and for the future — always seems to be something we strive for. That doesn't mean you have to give up the good stuff! Vinho Verde's quality at a reasonable price fits the bill perfectly. With a diversity of flavors and aromas, plus its compatibility with numerous foods, Vinho Verde is an appealing pick when it comes to pairing as well as an ideal choice on its own as an aperitif. This multi-tasking wine will never break the bank either, since on average a single bottle retails for around $10-$12.
Celebrate Life
Making more time for family and friends is the most enjoyable experience life has to offer, and what's one thing we can think of that always brings people together? Wine, of course! Sharing a bottle opens the door to camaraderie and conversation, and Vinho Verde's zest brings out the best.
Get Out of Your Rut and Try New Things
When was the last time you had a Portuguese wine? Because Vinho Verde is made from a number of unique local varietals, including Alvarinho, Loureiro and Azal, this is your chance to try some new grapes and a region of the wine world you may not have been familiar with before. Imports of Portuguese wines to the U.S. jumped noticeably in the first half of 2014, reason enough for you to jump too — onto this bandwagon!
Here are a few suggestions to get you started on your New Year's resolutions, with a little help from Vinho Verde:
Broadbent Vinho Verde (Suggested retail price around $11)
Arca Nova Vinho Verde (Suggested retail price around $9)
Vidigal Vinho Verde "Shocking Green" (Suggested retail price around $12)