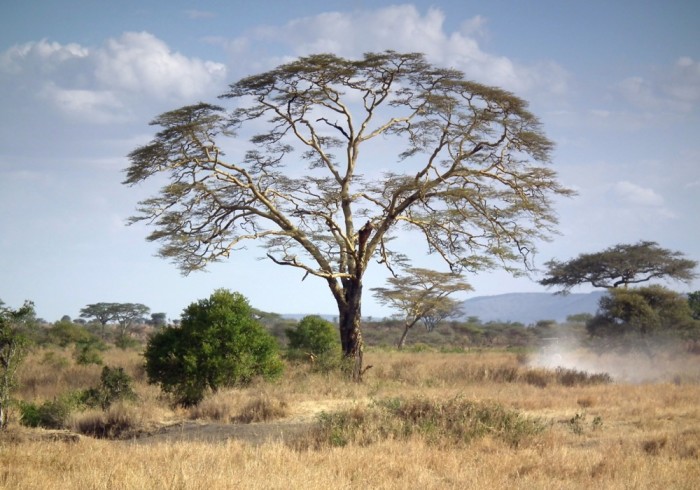 How far would you go for a decent gin and tonic?
Many of us are prepared to splurge on good gin. And, a good number have figured out that good gin is a waste if it isn't topped off with good tonic. It makes up three quarters of the popular drink, after all. But, few of us have trekked deep into central Africa on a quest to find the perfect mixer to match our high-end hooch.
For the founders of Fever-Tree Indian Tonic Water, however, this bold mission made some sense.
"People have gone to great lengths to produce fantastic spirits," says Tim Warrillow, a luxury food marketer, who partnered up with former liquor executive Charles Rolls to form the artisanal soda company back in 2005. "Yet, if it's not complemented [by good tonic], which is more than half the drink, then it defeats the whole point."
And, their journey, while harrowing, ultimately paid off. In a very big way.
Good tonic was something of a mythical beast around the turn of the century, when Rolls, a management consultant turned entrepreneur, was running the venerable English brand Plymouth Gin. He'd noticed that the finest gins in the world were all mixed with the same mass-produced fizz and this exasperated him to no end, he says. Upon meeting Warrillow in 2003, the two decided that good tonic should exist, if only for mixing with good gin. They soon discovered that producing good tonic would involve hunting down the very best ingredients in some pretty inhospitable territory.
The world's best quinine, the key ingredient in tonic, can be found in Eastern Congo. Specifically, quinine comes from the bark of the cinchona tree, which has been used to treat and prevent malaria for centuries. (The company's name, Fever-Tree, is itself a nod to the plant's healing powers.) The partners pinpointed a particularly pure and potent strain of cinchona on a few plantations near the Rwandan-Congolese border. We're talking pharmaceutical-grade stuff here, literally where big pharma companies source their quinine for antimalarial tablets. (Gin was originally served with tonic to encourage British soldiers to take their medicine.)
It's a medical history lesson that Rolls learned the hard way, having contracted malaria himself during a prior trip to Africa. "I'm alive because of this stuff," he says, holding up a piece of the precious bark from the relative safety of a hotel in midtown Manhattan recently.
Given his own prior experience, Rolls wasn't going anywhere near the Congo. So, his partner, Warrillow, boldy decided to go instead. When he landed, plantation owners were stunned that he'd come at all. Fever-Tree was the first soda company to tap the rare cinchona reserve and Warrillow was the first westerner ever to visit it. The journey from the Rwandan border was an arduous one, during which he was stopped several times by armed militiamen, AK-47s dangling from their shoulders, and shaken down for bribes. It took 18 months of R&D to finalize the formula for Fever-Tree Indian Tonic. But it was all worthwhile. When the company launched in the UK in 2005, it was welcomed by the burgeoning craft gin movement with open arms. Bigger brands were thrilled, too. In Spain, Tanqueray spent $1.5 million of its own money promoting an improved gin and tonic made with Fever-Tree and served in a copa de balon. It spurred a gin and tonic renaissance.
"The gin companies, they just grabbed us," says Charles. "They said, 'We've been waiting for somebody to do this.' If we'd had a product like this when I ran Plymouth, I would have absolutely loved it."
So, business has been great from the get-go. And just last month, Fever-Tree went public on the London Stock Exchange's junior market, the AIM, valued at $295 million. Rolls and Warrillow are now its two biggest shareholders. They are growing the company with a diversified product range, including ginger beer, a Mediterranean tonic infused with lemon thyme and rosemary from Provence, bitter lemon (which is like tonic with lemon rind) and a line of all-natural lower-calorie products.
That first trip to Africa wouldn't be the company's only ingredient-sourcing adventure – although probably the most treacherous. The partners would go on to hunt down bitter orange in Tanzania, green ginger for their ginger beer on the Ivory Coast and aromatic lemon oil in Sicily. But don't expect quality to fizzle as the brand expands. The pair is committed to using top-quality ingredients and will continue to source their botanicals the way they did when they first started. Well, maybe not exactly the same way. They can do without the malaria and assault weapons – and, hopefully, your gin and tonic can, too.
Read more about the spirits business on Food Republic: