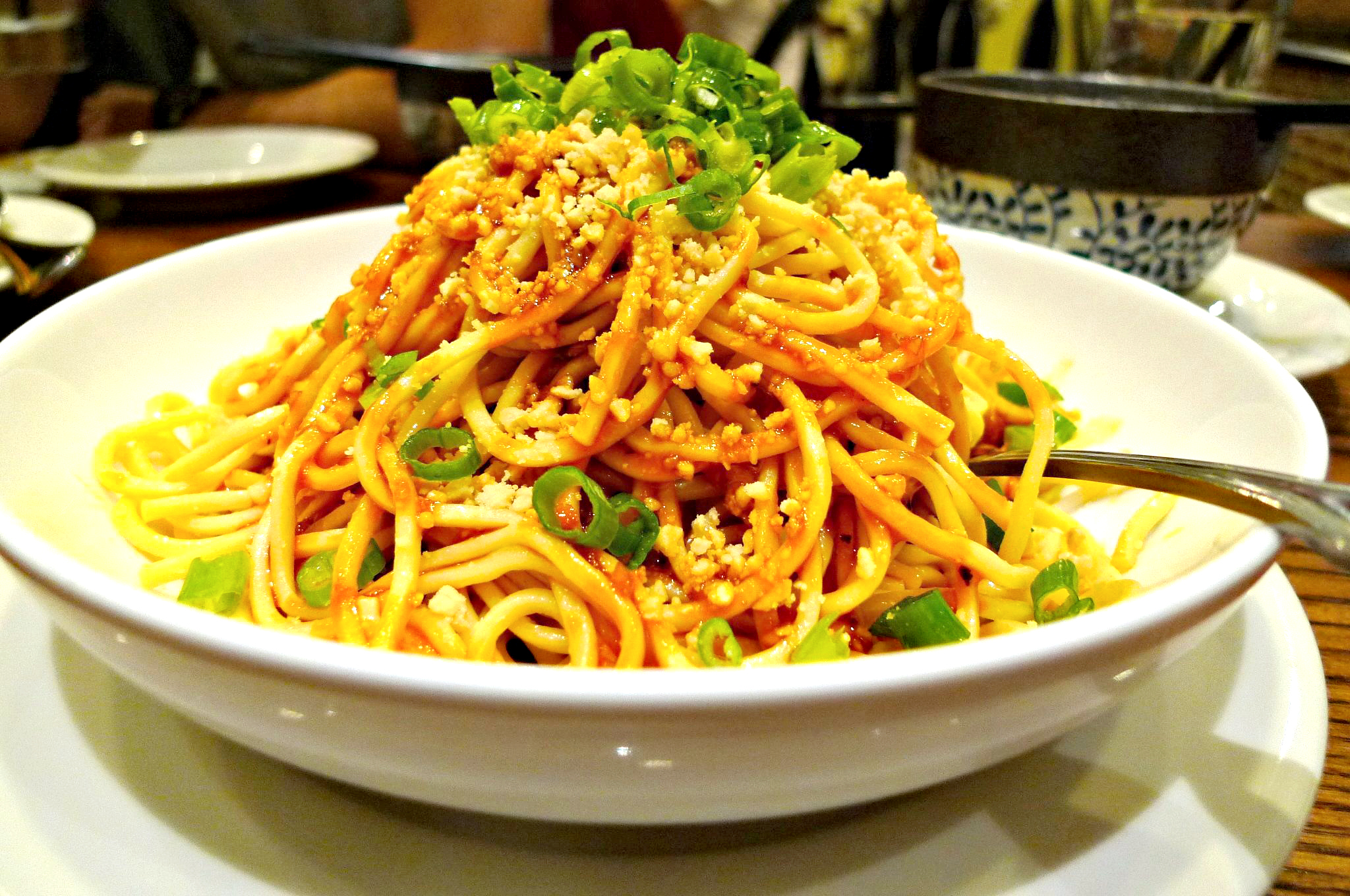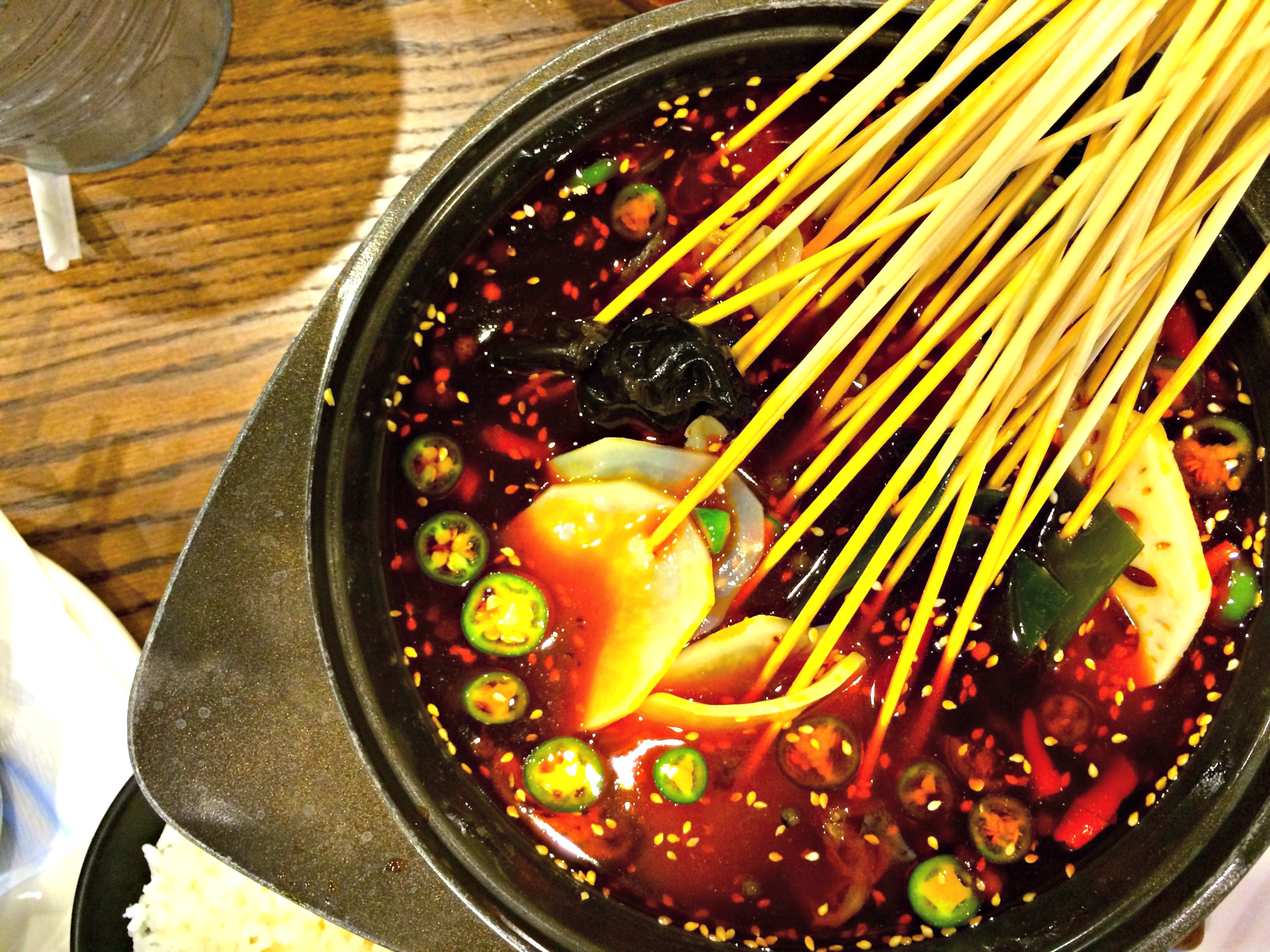 About 10 miles east of Downtown L.A. proper, the San Gabriel Valley has long been the destination for mapo tofu, water-boiled fish and other Szechuan dishes. Recently, these options have only increased. Driven in part by an influx of Chinese residents immigrating and investing in the area, restaurants have been opening here at a rapid clip, with a significant number of them offering specialties straight out of Chengdu.
Chengdu Taste was one of the first of these new spots; it opened last year and was so popular it spawned a second location soon thereafter. Late this past summer, Szechuan Impression opened and almost immediately commanded hours-long waits. Folks, apparently, couldn't wait to eat the kind of dishes they could be eating if they were sweltering in Szechuan's capital city rather than in a suburb of Los Angeles.
Indeed, Lynn Liu and Kelly Xiao, both from Chengdu, opened Szechuan Impression in part "because there are a lot of new people who are coming from China," manager Brian You says.
For this new population, the team wanted to offer something different than what you'd otherwise find in the neighborhood. "As a new generation," You says, "we wanted to come up with new ideas." Which explains the sort of communal picnic tables you're more likely to see at a farm-to-table restaurant in Silver Lake than at a Chinese restaurant in the SGV, and a playlist blaring a loud mix of Asian pop and dance. This is not the sort of place your parents took you to when you were a kid.
The new ideas go beyond aesthetics and acoustics. While there are a handful of classics like kung pao chicken here, Szechuan Impression is considerably more focused on the now — dishes and street foods currently popular in Chengdu. Like, say, Leshan bobo chicken, various pieces of offal and vegetables spiked through nearly 50 skewers and submerged in a dark red, chili-laced broth. It arrives cold, but you can request it warm; either way, you will wish you brought a carton of milk. Given how labor-intensive it is to assemble these skewers, only 20 orders are available a day. It nearly always sells out.
Other dishes if you're into the spicy, numbing effect of the famed Szechuan peppercorn: Hou Dau "Honest and Authentic" wontons, spicy garlic noodles, diced frog and the much sought-after spicy rabbit heads, which occasionally show up on the specials board. The chef here previously worked at a five-star Chengdu hotel. He has a deft, subtle hand throughout the menu but especially with the spices. The water-boiled fish may set your lips and tongue on fire, but through the blaze you can appreciate the broth's floral nuances. It helps, too, that the restaurant, like many of the other new spots, emphasizes things like farm-raised chicken and fresh, seasonal vegetables. Even with ma la in full effect, the quality of these ingredients aren't lost. They pop.
And while you can easily turn spice into sport here, you can have dishes that barely register on the Scoville scale. According to Liu, that's exactly the point.
"Most people think of Szechuan food as oily, salty, spicy and numbing," Liu says. "But, not all of the dishes are. We're trying to let people see a different style of Szechuan cooking, so we also do non-spicy and tasty food."
The new-to-you style of Szechuan cookery, then, might include a perfectly tame plate of smoky pigs ears, terrific shredded garlic pork or a cauldron of "Leg-Crossingly Yum Beef," so-called because if you were eating this on a long bench, as folks often do in Chengdu, likely you'd be inspired to lean back, cross your legs and relax. Take any of the above with rice, some vegetables, maybe a side of "Classic potato strips on street corner"— which is as nostalgic for some as chili cheese fries are for others — and that's dinner for two with enough leftovers for a breakfast of champions.
Nearly four months after its opening, Szechuan Impression's weekend crowds are still formidable, still clamoring for those few orders of bobo chicken. In a few weeks, more seating will arrive in the form of a new patio, which is currently being built out. And while cold plates were terrific for the multiple heat waves that extended L.A.'s summer well into fall, the fact that sweater weather has finally arrived (I know, New York, I know) means we can expect to see new blistering hot pots and warm herbal teas, among other menu additions. Lest you doubt the restaurant's commitment to keeping up with the times, there are blank pages in the back of the thick menu, like empty cling sheets in a photo album awaiting new memories.
Which is pretty much the state of Szechuan food in the San Gabriel Valley at the moment. At least one more Szechuan-focused restaurant has opened since Szechuan Impression started dishing up its specialities, and no doubt there will be yet more spicy spots to visit, Instagram and Weibo over the next few months. A craving for that Leg-Crossingly Yum Beef soup likely will hit sooner rather than later, though. Old memories can be made new again.
Szechuan Impression
1900 W. Valley Boulevard
Alhambra, CA 91803
626-283-4622
szechuanimpressionalhambra.com
Chengdu Taste
8548 Valley Boulevard
Rosemead, CA 91770
626-588-2284
Read more about Los Angeles food and drink on Food Republic: