A Restaurant In Mexico Is Decorated With 10,000 Bones! It's Rad.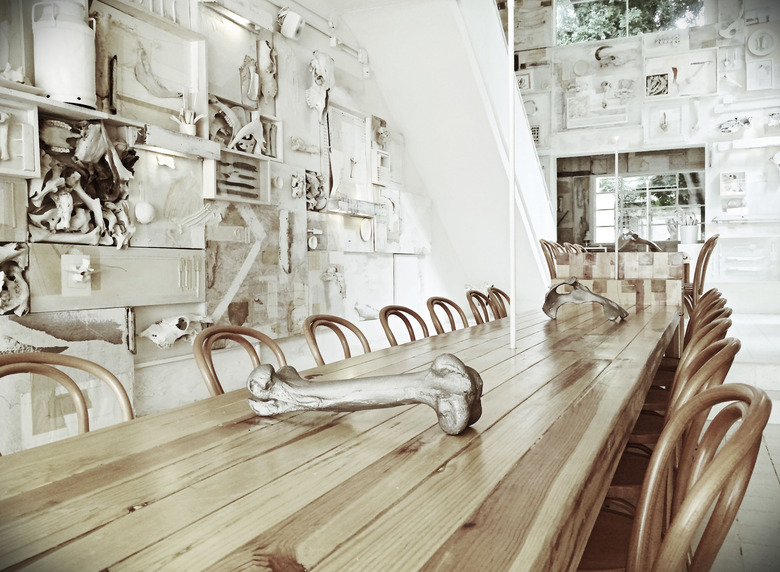 We're guessing that a lot of blood, sweat and perhaps even tears went into the making of the restaurant Hueso in Mexico. Though its cool, whitewashed palette exemplifies a kind of effortlessness, the space (which translates to "bone"), and its overall design concept reflects a meticulously literal commitment to its name, most tellingly in the form of 10,000 cast-aluminum animal bones adorning the walls in bas-relief fashion.
The restaurant, which opened this fall in Guadalajara's Lafayette design district, is the brainchild of two brothers: chef Alfonso Cadena, who says the concept was one inspired by Darwinism, and the architect Ignacio Cadena of Cadena + Asociados Concept Design, who carried out his brother's strange vision to an awesomely chilling degree. Occupying a modernist house from the 1940s, Hueso is a colorless treasure trove of skeletal remains intermingling with scientific drawings.
And yet, just as any restaurant adorned with thousands of dead animal bones might freak its diners out before they even see the menu, Hueso also exhibits a cozy and convivial farmhouse vibe in the form of long wooden communal tables, sections of exposed brick walls and wide plank floorboards. Combine that with the handmade ceramic tiles plastering the restaurant's exterior in a graphic design reminiscent of stitches (sewing and surgical), and you've got one unlikely, but undeniably modern destination for aesthetes, artists, archeologists and yes, diners too. Check it all out below.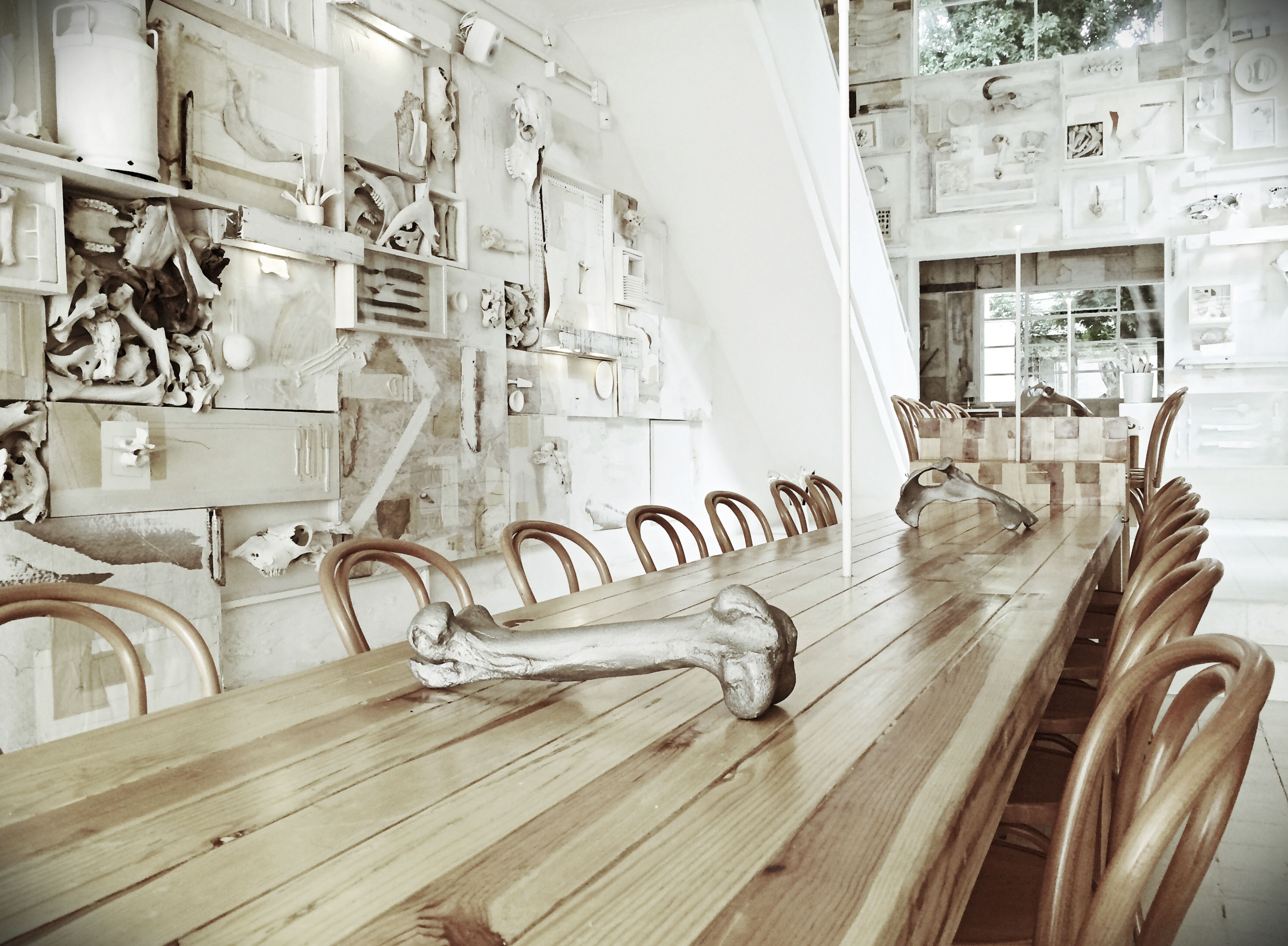 At Hueso (above and below), architect and designer Ignacio Cadena accomplished the incredible task of actualizing a convivial and welcoming restaurant decked out with 10,000 animal bones.[/caption]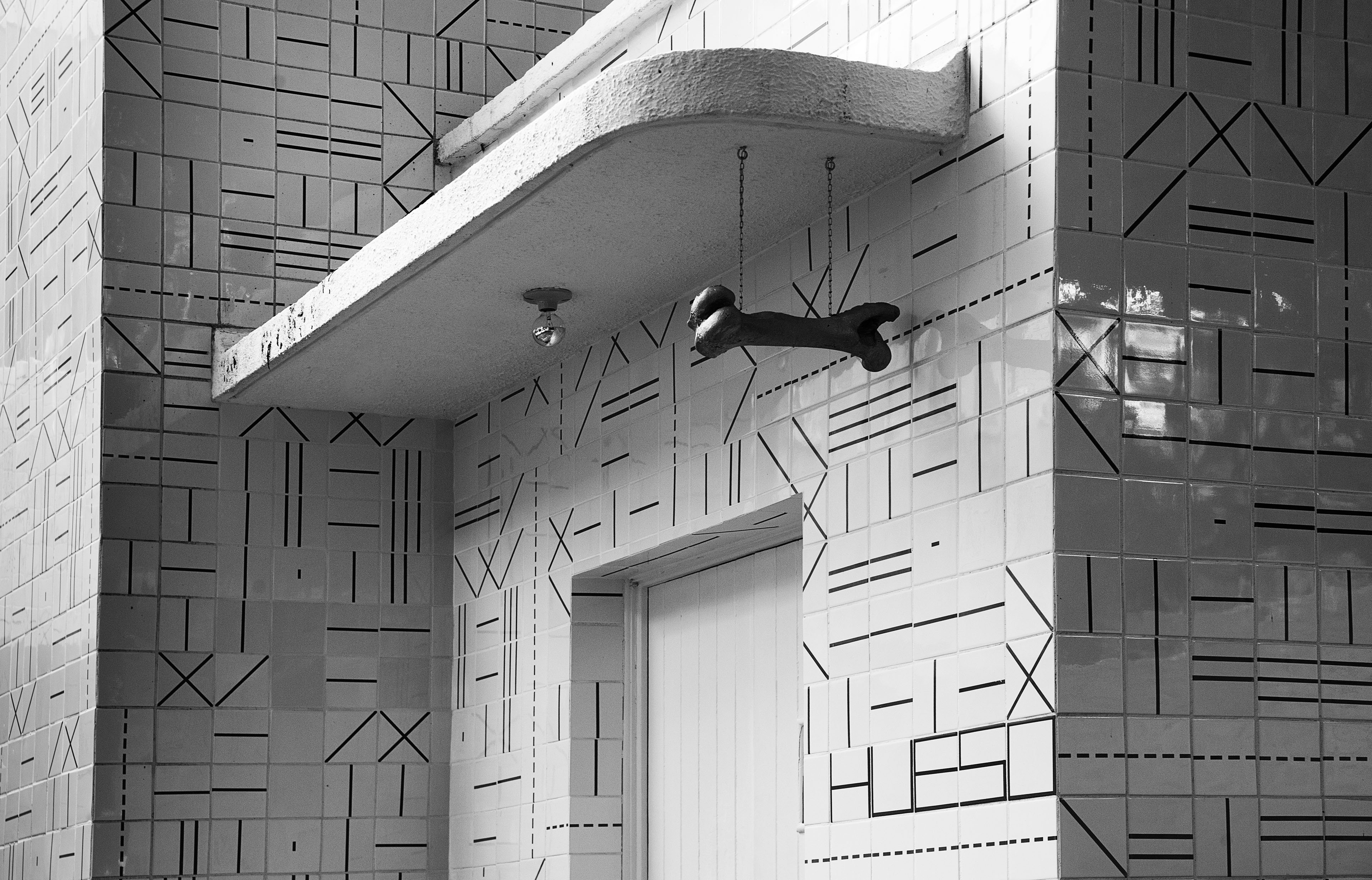 Outside, designer José Noé Suro created handmade ceramic tiles that resemble stitches and early wall art by ancient South American civilizations.[/caption]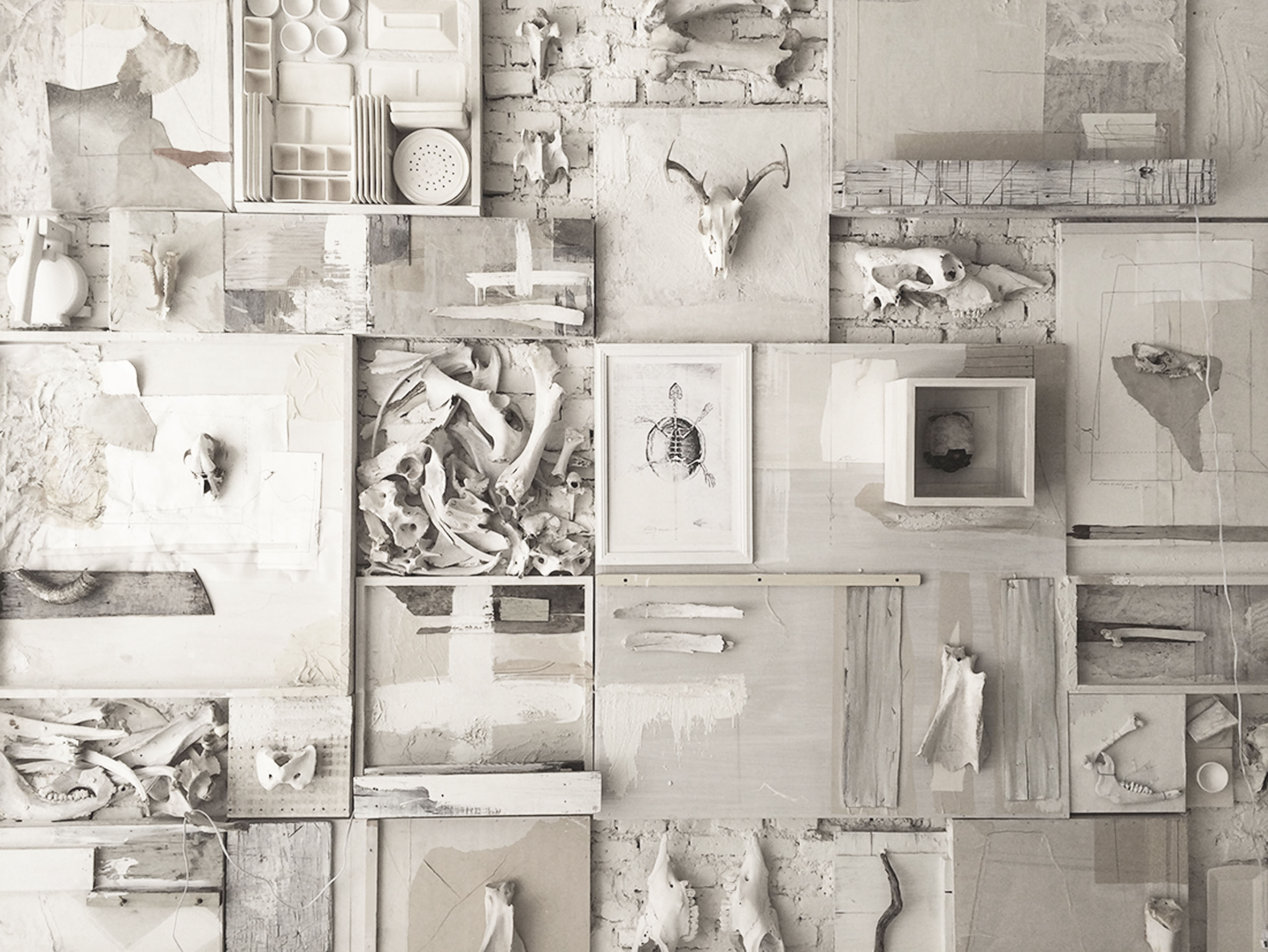 An interior wall of the restaurant, which opened this fall in Guadalajara.[/caption]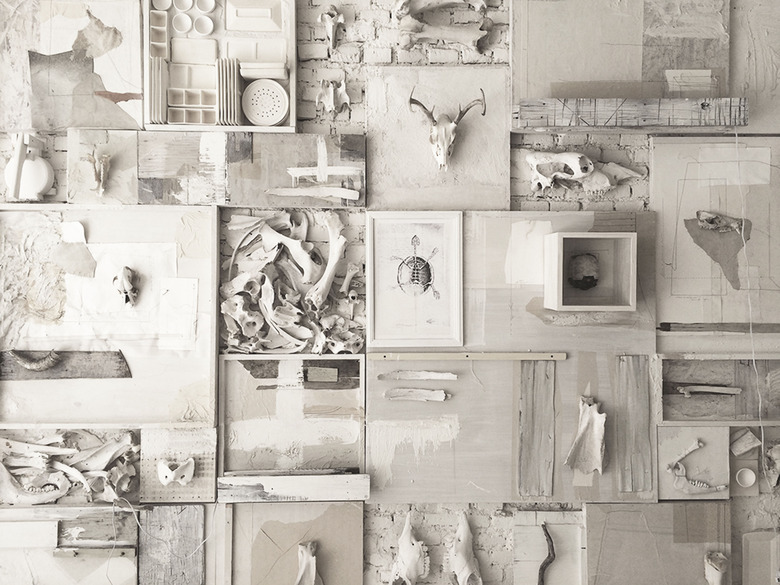 A museum-worthy display case and card tray at Hueso's hostess stand.[/caption]
More restaurant design on Food Republic: