The Food Republic France Week Kitchen Package Giveaway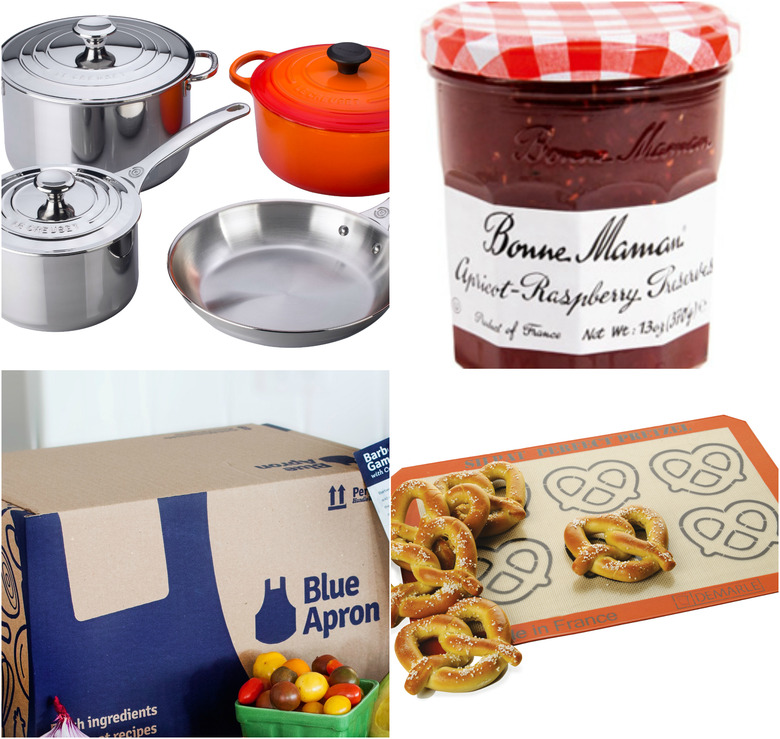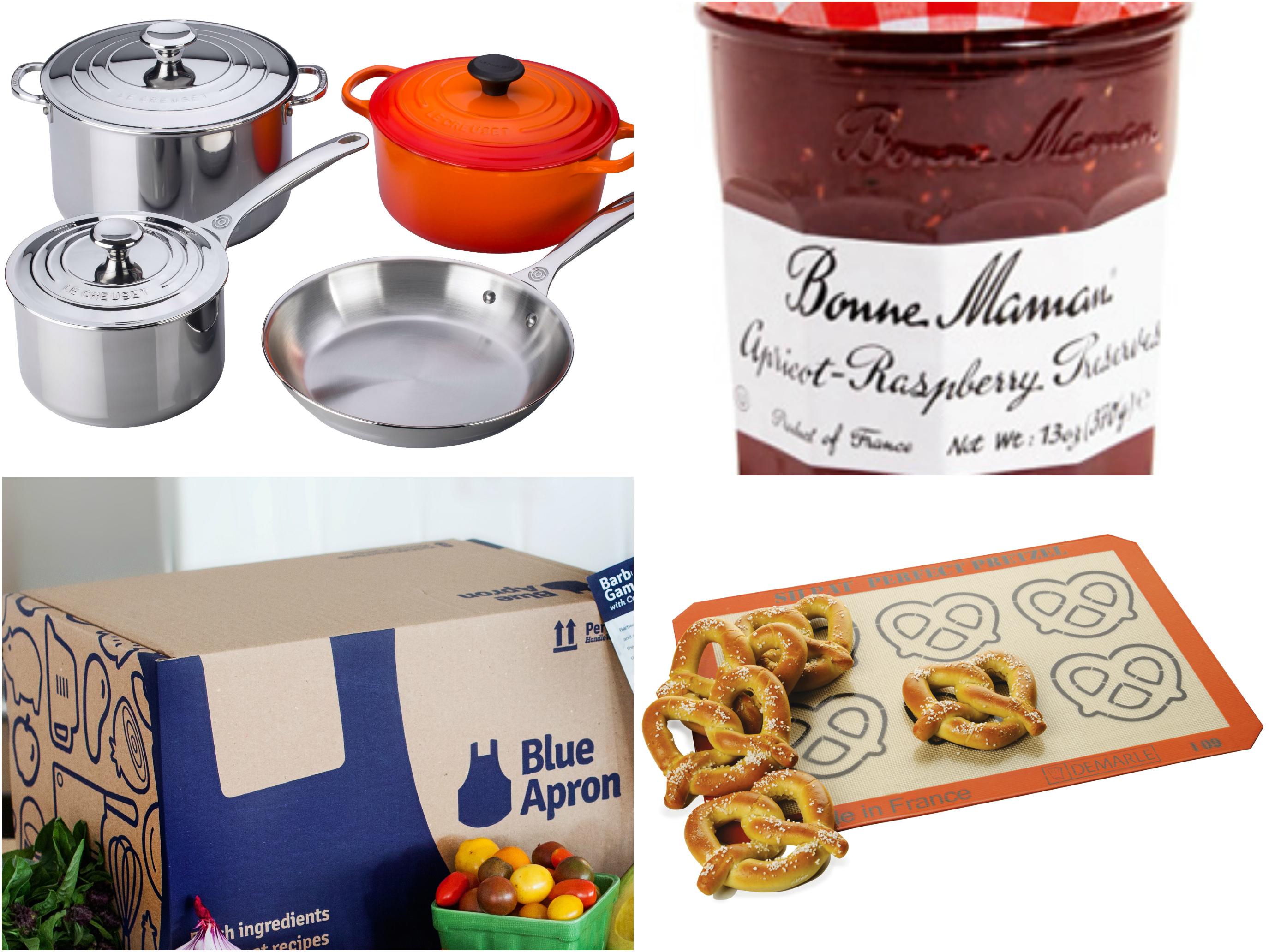 Name: France Week Kitchen Package
Stores: Le Creuset, Silpat, Bonne Maman, Blue Apron
Value: $1,000
It's France Week here at Food Republic and we hope you'll keep tuning in for our coverage of the country's best recipes, restaurants, wines and many influences in America. Need more incentive to check back in? We've put together the ultimate French giveaway package with help from our friends at Le Creuset, Silpat, Bonne Maman and Blue Apron.
Now, on to what exactly is in this awesome package we've promised. There's an entire Le Creuset stainless steel and cast iron cookware set (included: fry pan, saucepan, stockpot and round French oven), three baking mats from Silpat (perfect cookie mat, perfect pretzel mat and non-stick baking mat), 12 jars of jam from Bonne Maman and a standard three-recipe (six meal) box from Blue Apron, including its new Chicken Charlemagne recipe. That's right — all four of those goodies in one impressive package. Ready for the best part? All you need to do to be eligible to win is sign up for the weekly Food Republic newsletter with one click of the mouse, in the box below. We'll notify the lucky winner via email later this week.
Disclaimer: Emails entered with be shared among contest partners (Le Creuset, Blue Apron, Silpat and Bonne Maman).