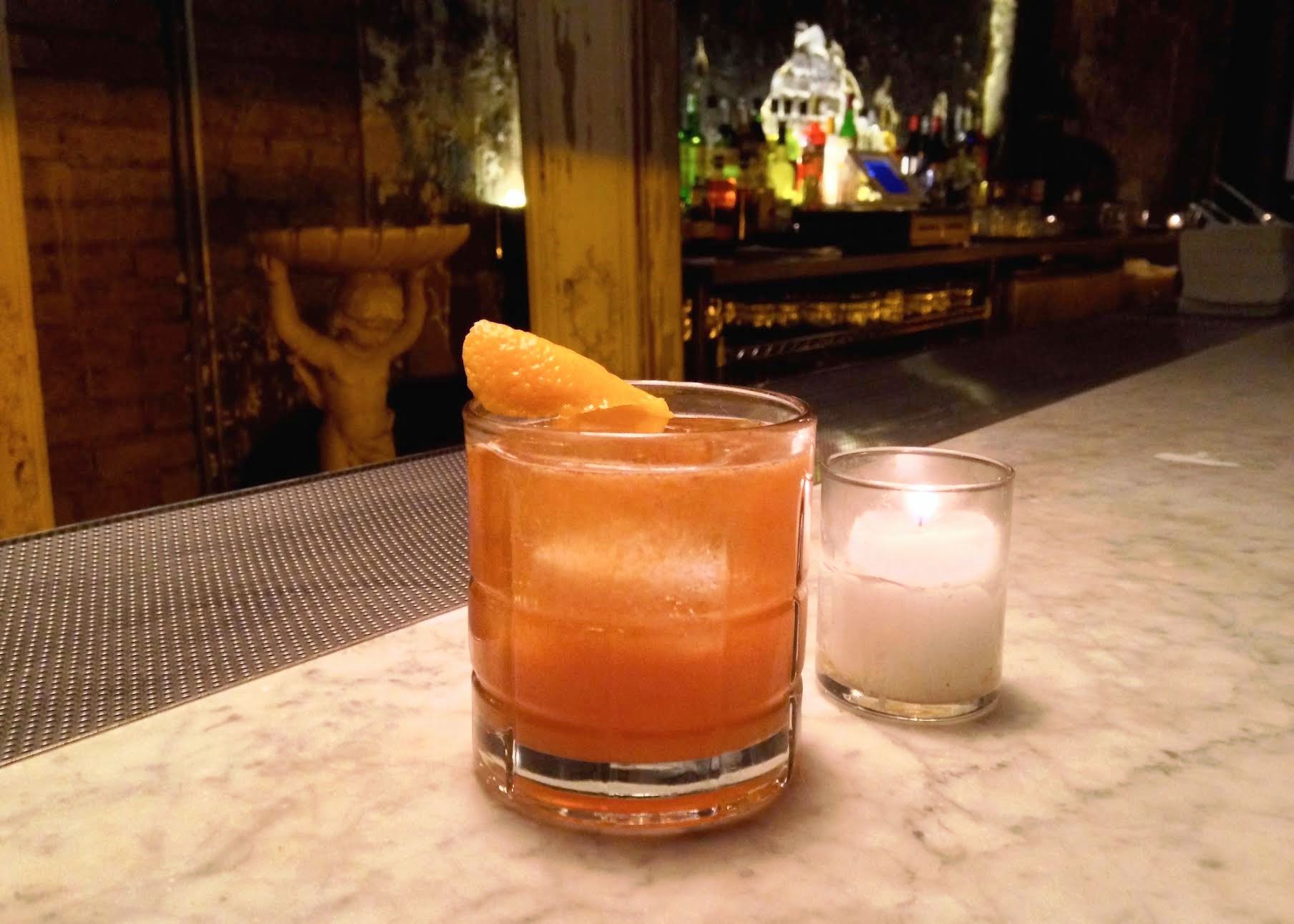 Fall may easily conjure thoughts of warm apple pie, but not as often the fruit-derived bounty found in spirits like French cognac and applejack — American apple brandy. Bringing those elements together, as well as notes of spice and smoke, Sel Rrose's Timothy Kiefer creates a riff on the Gold Rush, the modern classic three-ingredient cocktail combining whiskey, lemon and honey. He calls it the Artful Dodger.
The first ingredient in this drink, H by Hine cognac, provides an incredibly floral jasmine aroma, derived from the spirit's unique blend of more than 20 grande and petit cognacs that are distilled from the estate's naturally produced wine. Such high quality is a far cry from when the Dutch created cognac in France in the 17th century as a way to find some good use for the region's spoiled wine. Today's cognac is very much an agricultural product, much like Laird's Applejack, made from apples at the peak of harvest. Laird's is also the first spirit created in colonial America and the company carries the first distillery license ever issued to prove it.
If the history and fruit-driven goodness isn't enough to make this the perfect drink for fall, perhaps the added kick of spice of mesquite-smoked chipotle peppers will tip the scales. Overall, this layering of apple, citrus, spice, smoke and a subtle floral overtone makes the Artful Dodger an easy-drinking, alluring cocktail. And, it's one of the many reasons to drink more of the widely available, and also underused, cognac and applejack spirits. Enjoy.
Servings: 1 cocktail
Ingredients:
1 ounce H by Hine VSOP Cognac
1 ounce Laird's Applejack
3/4 ounce fresh lemon juice
3/4 ounce mesquite-chipotle honey syrup*
2 dashes Bittermen's Hellfire Habanero Shrub
1 orange peel (also: lighter or match)
Directions:
*For the mesquite-chipotle honey syrup:
Smoke Mexican chipotle peppers over wooden mesquite chips for one to two hours.
Cook peppers in a pan briefly to soften, then blend the peppers with a little water and fine strain the mixture.
Make a 3:1 honey syrup with hot water and add equal parts honey to the chipotle mixture.
Store refrigerated for several days.
For the drink:
Combine ingredients in shaker tin and shake vigorously with ice for 10 to 15 seconds.
Strain into a chilled rocks glass over a large ice cube, and garnish with a flamed-orange twist.
Level of Difficulty: Moderate
Prep time: 5 minutes (plus making the syrup)
Mix up these Cocktails of the Week on Food Republic: