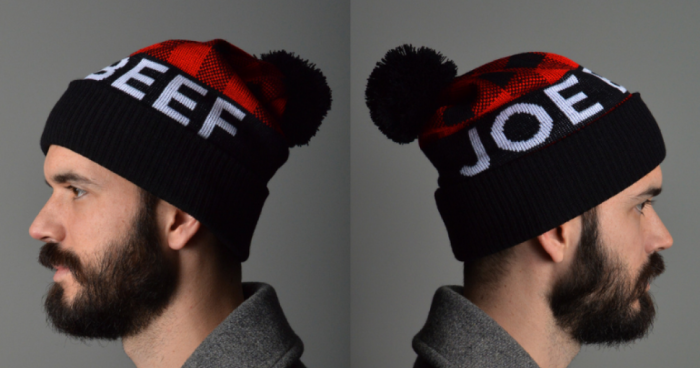 Known for deep-fried bacon-wrapped foie gras and other small miracles comprised of sublime protein and fat, Montreal house of wonder Joe Beef has yet another cold-weather treat for its legions of fans. This stylish, exceptionally warm-looking knit hat, complete with festive poofy bauble, is exactly what we need to contain the excitement in our brains over JB's stuffed rabbit, otherwordly housemade charcuterie and hefty prime steaks that elicit oh-la-las from the whole table.
Related: 11 Things To Eat In Montreal Right Now
Pick up a hat, a nice sharp axe for chopping meat-smoking wood and a copy of their book on the art of living while you're at it. Yes, they sell excellent stuff.
More Design Finds on Food Republic: