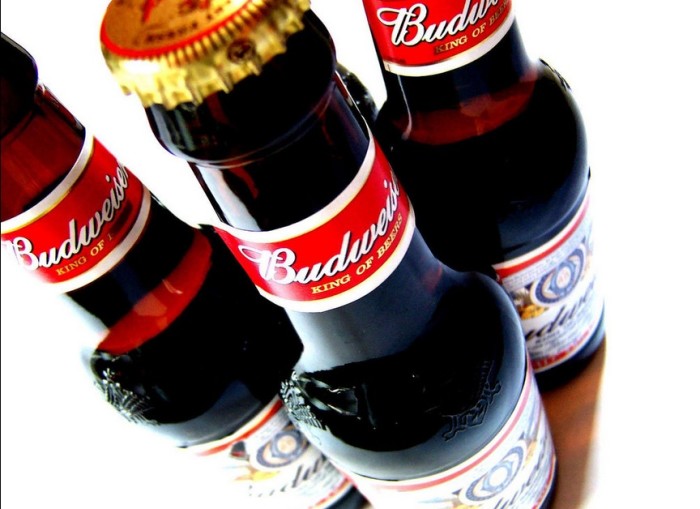 Brewhounds and bean counters alike are befuddled over this week's Wall Street Journal report that Americans are now drinking more craft beer than Budweiser. Barely, anyway: 16.1 million barrels of craft beer were shipped in the U.S. in 2013, compared to 16 million barrels of Budweiser, according to figures from Beer Marketer's Insights. Still, it's a significant shift in consumer tastes, as the Journal's clever graphics department helpfully illustrates in a properly sudsy chart. In short: over the past decade, shipments of Bud have dropped by about 50 percent, while craft beer has nearly tripled.
Slate, per usual, offers some good perspective on the numbers. We're talking about every craft beer in America combined, mind you, narrowly edging out the standard bearer of U.S. lagers: "Take Allagash, Lagunitas, Dogfish Head, and all your other favorite little breweries, toss them together, and they barely outsell the third most popular brand in America."
Nonetheless, Budweiser's own figures suggest that the esteemed "King of Beers" has lost touch with today's highly coveted younger drinker demo. Some 44 percent of 21- to 27-year-olds have never even tried the stuff, according to parent company Anheuser-Busch InBev.
So, the company is drastically changing its marketing strategy. That means no more Clydesdales clomping around in its TV commercials. Instead, you'll be seeing more zombie-themed promotions and ads directly featuring twentysomethings. Also, the brand that's usually so visible at Major League Baseball and Nascar events will be focusing more on other activities like food festivals because, as the Journal notes, "50% of 21- to 27-year-olds identify themselves as 'foodies.'" (Editor's note: scare quotes are the Journal's.)
If Budweiser truly wants to catch on with the younger set, then Yahoo Finance Editor-in-Chief Aaron Task suggests that the company should try an altogether different approach: think ironically! You know, like that other old-school brew that strangely found renewed popularity with the cool kids, PBR. "Pabst Blue Ribbon became very hip for a time with the kids because it was so out of fashion," he notes. "It was like the beer your grandfather drank. And maybe that's Bud's best hope, to see it as a retro thing."
In other words: maybe Bud's smartest strategy is to simply do nothing, embrace its uncoolness and steadily become even less cool. That way, it can become cool again in the future.
So, maybe don't count the Clydesdales out quite yet.
Read more about beer on Food Republic: