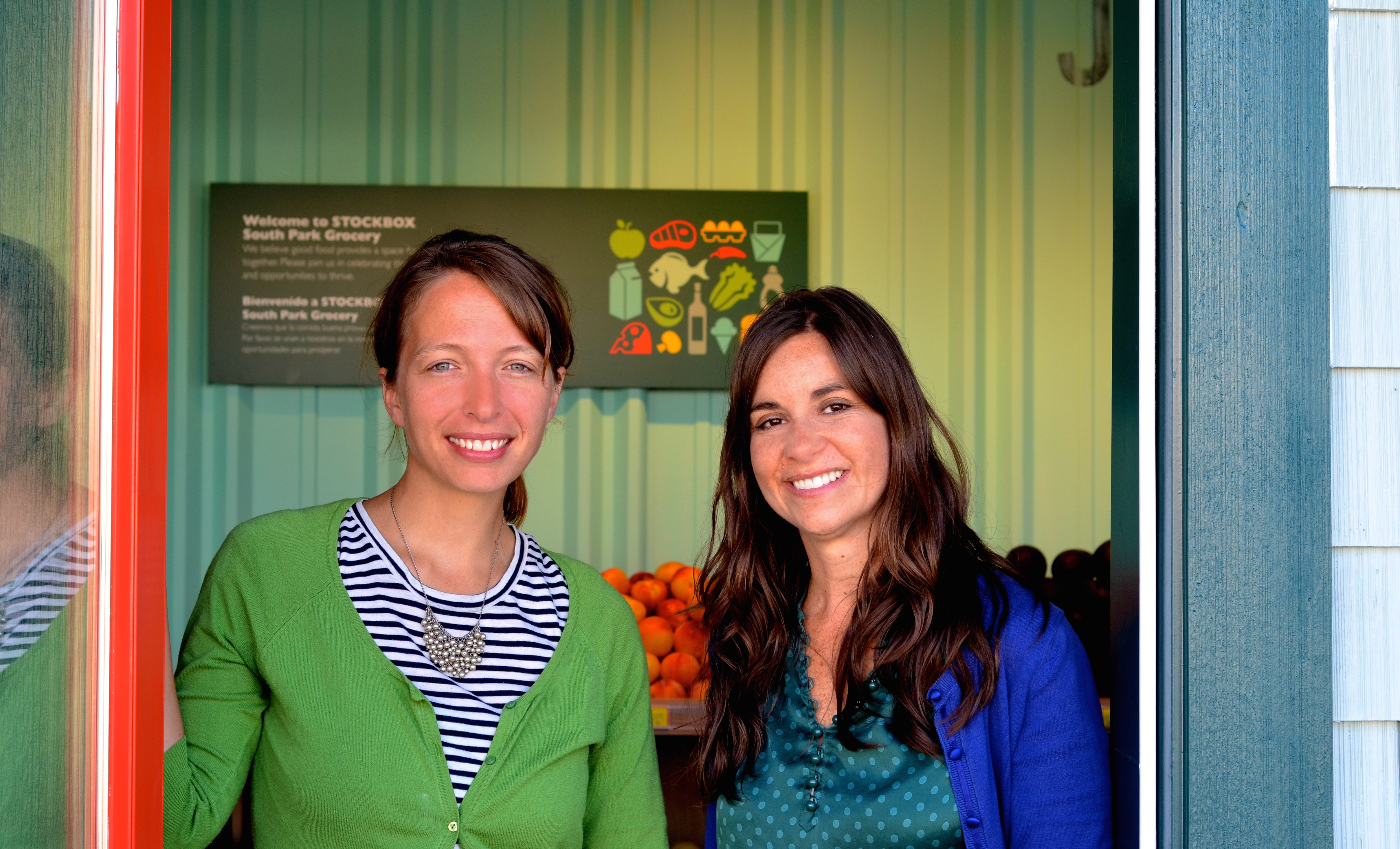 In Food Republic's new series Game Changers, we take a close look at a few of the individuals working to change the way we view the food industry. Next up is Carrie Ferrence, co-founder of urban community fresh food project Stockbox.
The phrase "food desert" has special meaning to Stockbox founders Carrie Ferrence and Jacqueline Gjurgevich. After all, the pair has been fighting to supply neighborhoods in Seattle that lack access to a good grocery store with healthy options. This is where Stockbox comes in, a task they started in 2010 as a school project at the Bainbridge Graduate Institute. They opened their first real store in 2012, and that same year they were selected as Echoing Green Fellows for social entrepreneurship and invited to the White House to showcase their model.
Now, the second shop has opened up, and, though the original South Park store closed this year, the team plans on moving forward with more venues and programs to help people in underserved areas get access to better food. They already work with over 30 suppliers to stock the shelves with around 3,000 items, from Stumptown Coffee to local produce to quick-and-easy meals to go. To find out more about how they created this intrinsic program, we chatted with Ferrence while she took a break from caring for her newborn baby boy.
What inspired you to create Stockbox?
Stockbox started as a graduate student project. We were tasked with developing a business response to a pressing social concern and our team was immediately drawn toward the issue of urban food access. We looked at what others were doing in this arena and decided to expand upon the concept of mobile food carts. We kept the stores small, but took the wheels off of them so that the community would have a permanent solution in their community.
When you opened up the prototype in Seattle in 2011, what were people's reactions?
I think a lot of people were kind of surprised, but mostly excited. Our prototype was in a shipping container, so it was pretty small and pretty interesting. The community was open to helping us understand what worked and what could be improved with that concept, which inspired us to move into larger storefronts with an increased focused on fresh and community.
What made you decide to push further on the project?
The prototype was temporary and we knew we had to innovate in order to succeed. We had a lot of support from the community and our own network to keep going and to keep pushing ourselves.
What's the most surprising thing you have learned about food and grocery stores since starting this project?
At the end of the day, our work is more about people than about food. We are constantly building our network of support out in the community and we continue to push in building a strong team to represent the food and the business.
What should we, as food consumers, take away from this?
We aren't trying to compete with the big grocery stores. We're trying to fill a need that the grocery stores and the convenience stores can't, in order to bring good food back into urban communities. As food consumers, I think it's important to understand how we need different models to provide food across the spectrum.
Do you want to take the program to cities outside of Seattle?
We continue to receive requests from other cities but, right now, we are focused on developing a network of stores in Seattle.
This post is brought to you by our friends at Whole Foods Market
Read more Game Changer columns on Food Republic: