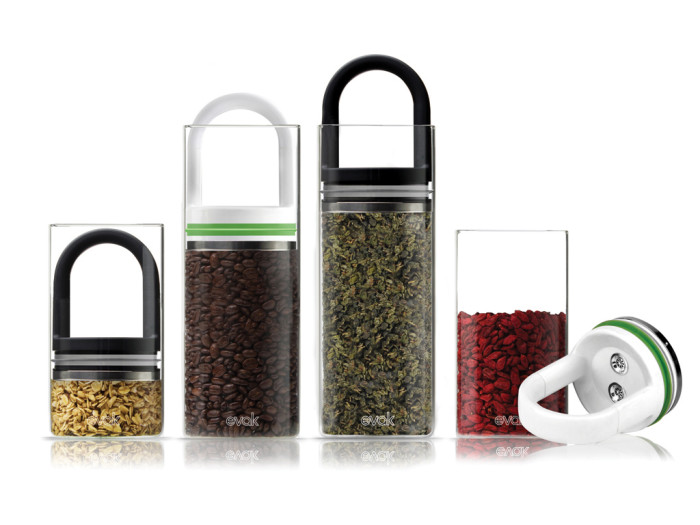 When it comes to food and pantry ingredient storage, you might consider basic airtight containers to be as good as it gets, but they tend to come with their own drawbacks. For starters, without an actual means of vacuuming out the air, the airtight function only does so much — air isn't coming in or out, but there's still some trapped inside, getting staler by the day as it comes into contact with your fresh coffee beans. And then there's the issue of plastics, which have come under fire lately for the potential hazards of long-term contact with food items.
After eight years of development, the recently-debuted EVAK glass storage system is giving your standard-issue food storage lineup a good run for its money. "I spent years trying to come up with the best food storage system," says Edward Kilduff, one half of the NYC-based design firm Prepara, which he co-founded with Dean Chapman. "The ideal solution would be to remove the air automatically, and have the best materials — glass and stainless steel — that would come in contact with your food." EVAK containers, short for "evacuate" are made from borosilicate glass, while the stainless steel/ABS handles, featuring silicone gaskets and a twin-valve system, ingeniously force air out as your posh the lid down. To open the containers, just pull the handle back up. Incredibly enough, it's all rather effortless.
Since its launch on Kickstarter last winter, the system has won four major product design awards, which is hardly surprising given that Kilduff and Chapman are accomplished veterans in the product design industry (before founding Prepara in 2007, the pair were responsible for the now-famous Rabbit corkscrew). The fact that this collection's so damn sleek-looking is even more reason to step up your food storage game.
The system is currently available online in 24-oz. and 46-oz. jars in matte black, and glossy black and white ($20-$30).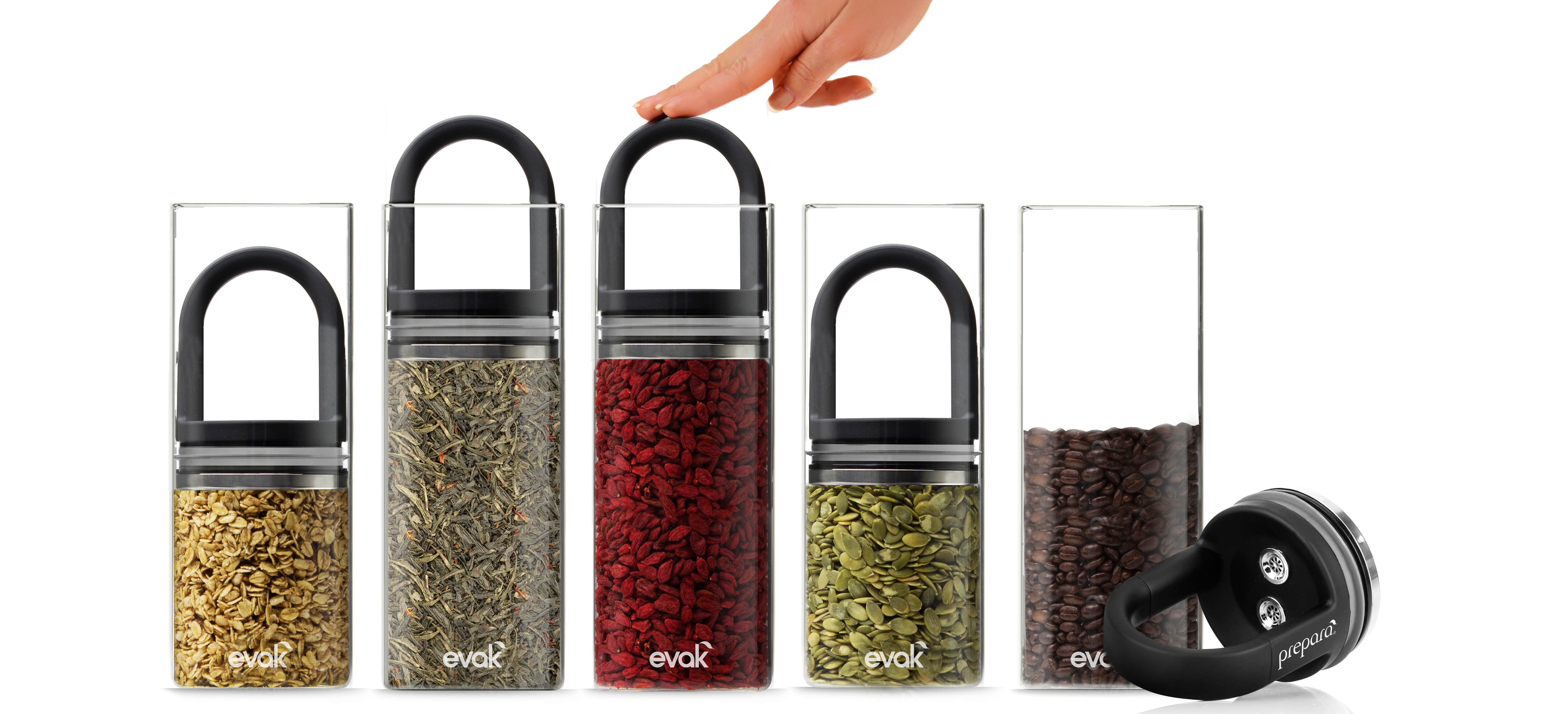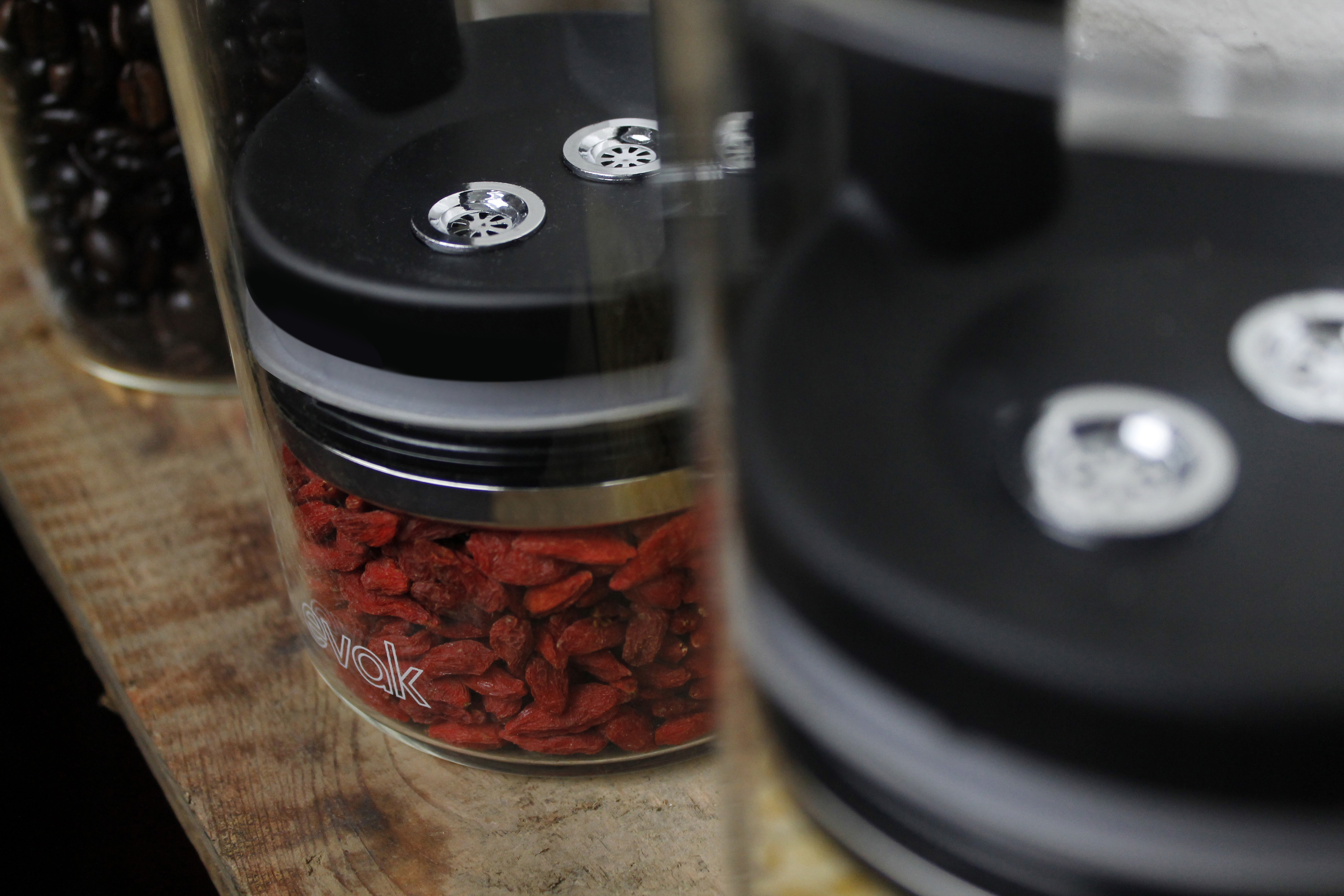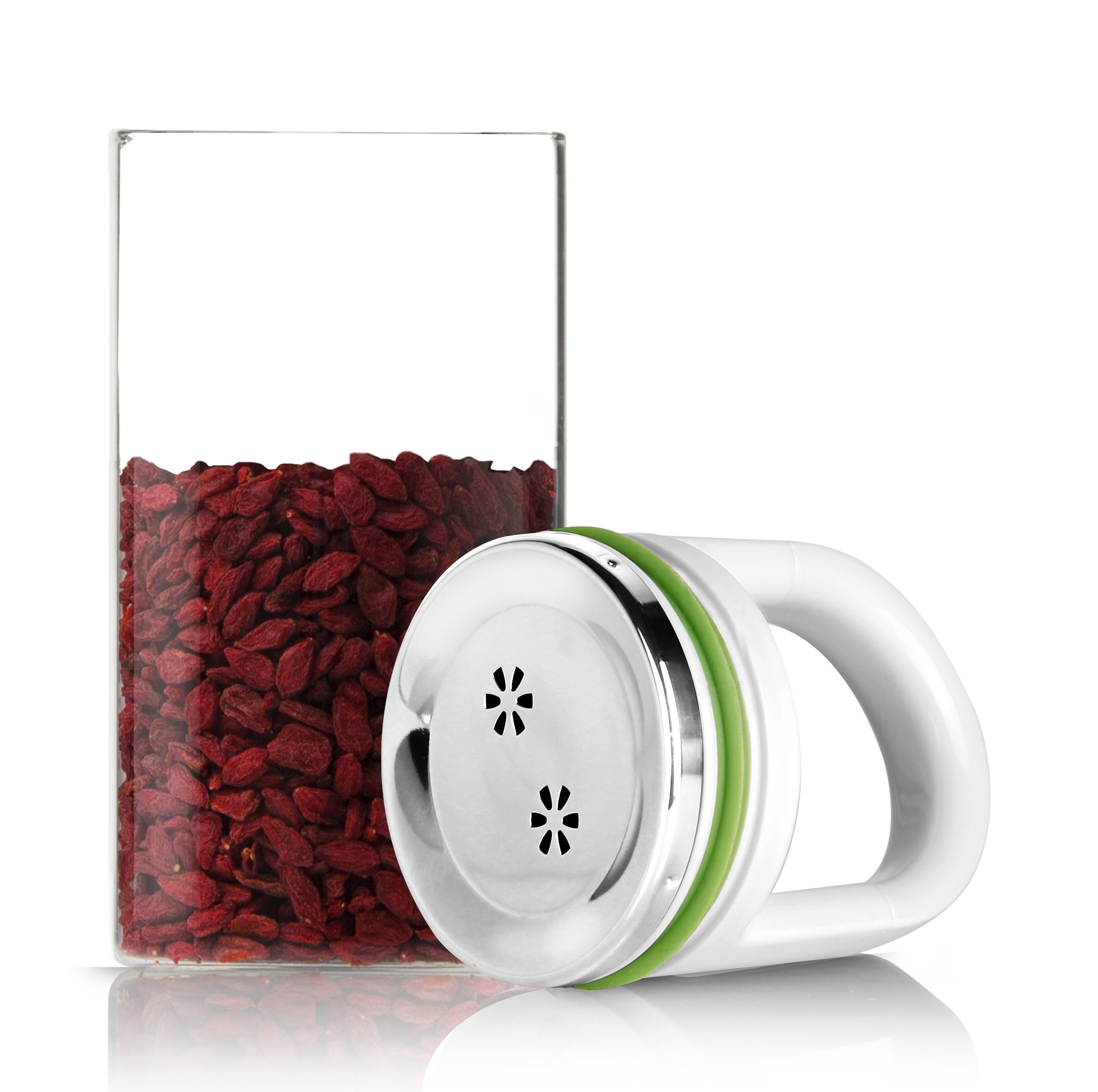 More Design Finds on Food Republic: