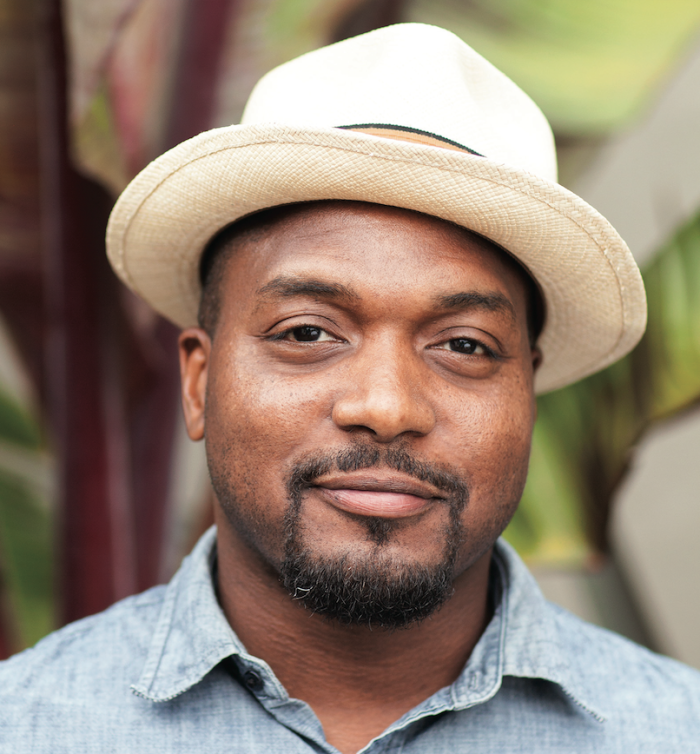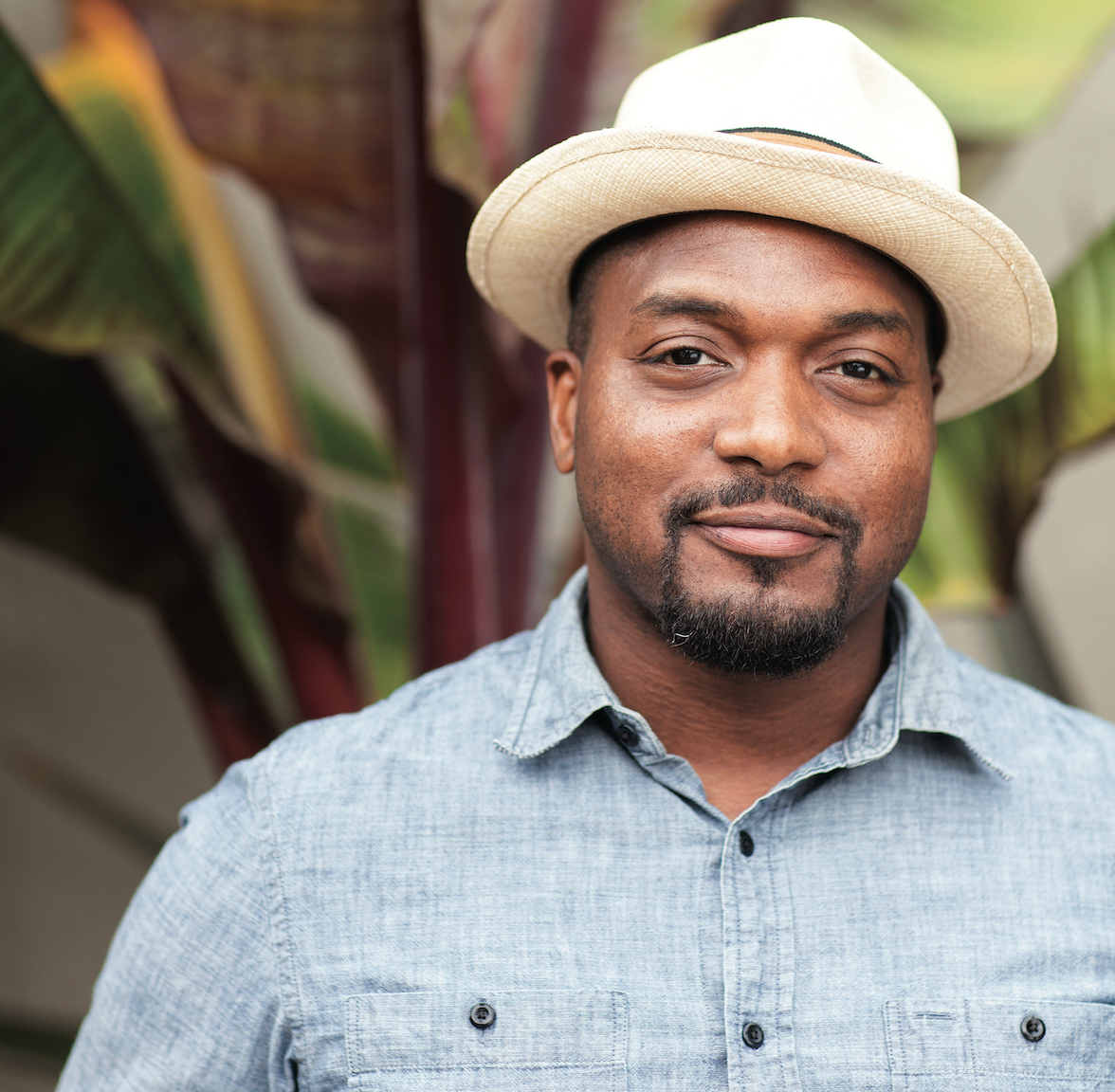 In Food Republic's new series Game Changers, we take a close look at a few of the individuals working to change the way we view the food industry. Next up is author and food activist Bryant Terry.
Author and food activist Bryant Terry had two ah-ha moments that brought him to the place he is today. The first happened when he was 15 and listening to the hip-hop group KRS-One's song "Beef," a verse about the horrors of factory farming. The second occurred while he was doing a Ph.D program at New York University and taking the subway to class every morning. Each ride he was shocked by how many kids consumed spicy Cheetos and grape soda for breakfast.
"They had few resources of healthy, fresh and affordable food," says Terry. "I realized we had to talk about the lack of healthy food having the effect on the mind, body and spirit, particularly in regards to people of color living throughout the United States."
The first of these instances caused the young Memphis native to start his lifelong course as a vegan, or, as he prefers to call it, maintaining a vegetable-forward diet. This choice led him to write Grub: Ideas for an Urban Organic Kitchen in 2006, this year's tome, Afro-Vegan: Farm-Fresh African, Caribbean, & Southern Flavors Remixed and two other books. The second ah-ha moment, fueled by Marion Nestle's Food Politics and his studies on the activism done by the Black Panthers in the 1960s, pushed him to make a change in poverty-stricken neighborhoods. He did this by creating community-driven food and health programs, the first being in New York where he was going to school, and now, in Oakland where he lives with his wife and collaborator Jidan Koon and their two young daughters.
"I felt it was important to focus on training and supporting a new generation of leaders around this food injustice by creating projects and organizations that are created and driven by the the people living in the community who are most impacted by these issues," says the 40-year-old.  "And I thought, what better way to do that than by using cooking?"
With that in mind, Terry entered the Chef's Training Program at the Natural Gourmet Institute for Health and Culinary Arts in New York City, where he graduated in 2003. "I was very clear that I wanted to get the skills from the culinary program to impact young people," he says, adding that for the application essay he wrote about how he wanted to use his schooling to educate and empower young people in food health, politics and practices.
One of his first programs was the New York-based B-Healthy (Build Healthy Eating and Lifestyles to Help Youth), a five-year project Terry started in 2001 and ran until he moved to Oakland. Since then, he has had a finger in a lot of pots, both in the Bay Area and across the country. One he is particularly proud of is the title of "humanities advisor," given to him after he consulted and wrote the forward of Between Meals, a cookbook that explores how newly-arrived refugee and immigrant women feed their families in the United States. He also co-created Urban Organic, a web series about urban farming and how people eat. So far there are only three episodes, but Terry plans to produce more.
Today, Terry is working for Grace Cathedral as their resident artist, though the work he does still focuses on food politics and community relations. There, he is curating programs, dinners and neighborhood events all centered around food, nutrition, farmers and health issues. Aside from his work at Grace Cathedral, Terry and his wife are also part of a project to produce a farm and central kitchen for the Oakland Unified School District. The plan is to have an educational center to teach children about healthy food and farming by growing produce for the school.
"It's exciting that this is happening," says Terry. "It could be that this model shows that public schools can have an impact on what our kids are eating."
Funny enough, though the song Beef might not play on Terry's walkman anymore, it still carries a lot of meaning for Terry as he has gone back to the root of his food politics through song. His books include a soundtrack to go with the nutrition-based words, and recipes, of wisdom. And now, with the programs Grace Cathedral, he not only deals with making real food, but has added song, poetry and art all surrounding this subject how we can think differently about it.
This post is brought to you by our friends at Whole Foods Market
Read another Game Changer column on Food Republic: