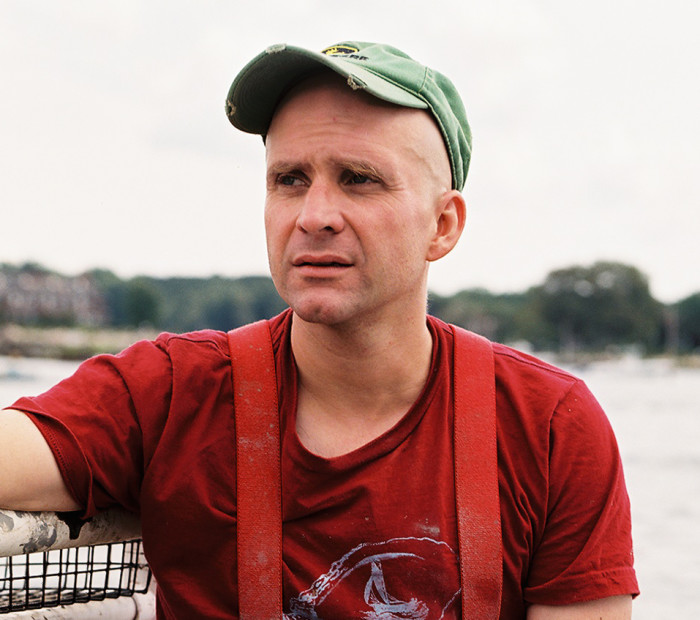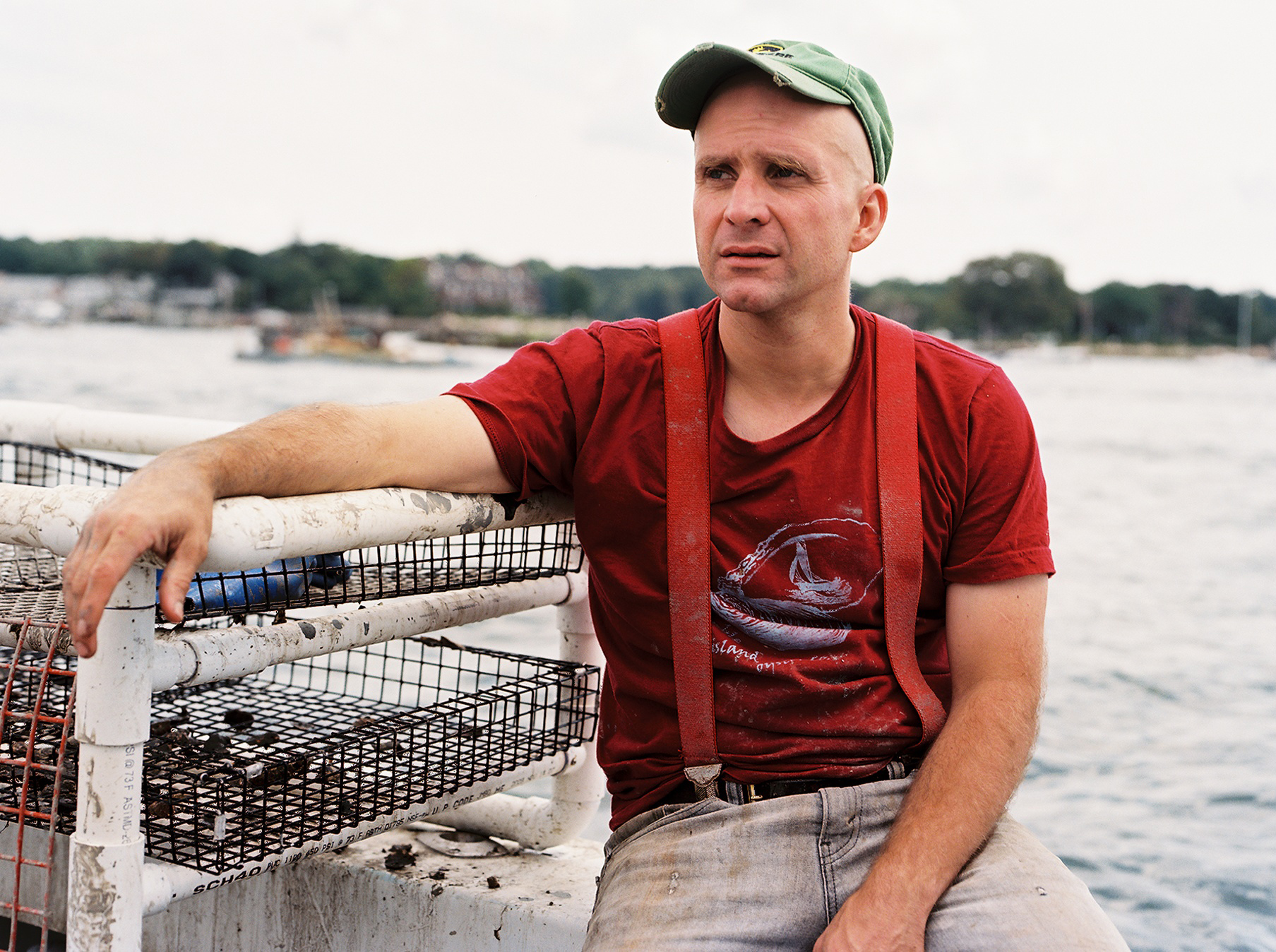 In Food Republic's new series Game Changers, we take a close look at a few of the individuals working to change the way we view the food industry. First up is fisherman and vertical farmer Bren Smith.
Why would you plant acres of land when you can build a farm of the same size vertically in the sea? At least, that's one of the questions that got fisherman Bren Smith of Thimble Island Oyster Co. thinking. After all, you don't need fresh water, land or fertilizer to make his oysters, mussels, scallops and various types of kelp grow. So, with these things in mind, he created the first vertical farm in the country.
"The idea was to just grow things that are restorative and grow naturally in the water, which means they have zero impact," says Smith, who runs his 40-acre farm off the Long Island Sound. "The beautiful thing about farming in the ocean is you can do multiple species, you aren't fighting gravity, you can use the whole column and it's very affordable."
Though Smith has been involved in green farming since he started his company 13 years ago, the vertical approach came into practice in the last few years after hurricanes Irene and Sandy wiped out his original farm. After that, Smith got together with seaweed expert Charles Yarish of the University of Connecticut and redid his operation. It turned out to be so successful that he plans on replicating it soon in five different areas.
But what is vertical farming exactly? Simple. A vertical farm — also called a 3D ocean farm — is an organized stretch of water that grows certain mollusks and seaweed in a column, from the top to the sea floor. To make this method even more desirable, the species that inhabit these "rows" help restore the ocean by keeping it clean, healthy and more habitable to other sea creatures.
"What was once a barren ocean is now a thriving ecosystem," says the 42-year-old, adding that now the areas near his farm have the best fishing because of that stable environment. "I love the ocean. Not as as a place of a pristine space to enjoy, but as a place in relation to Mother Nature and as a place where cultures and livelihoods come out of."
Despite Smith's current dedication to sustainable food and ocean preservation, when he started his career as a commercial fisherman, the environment and future of the sea wasn't at the top of his list. Then again, he was only 14 when he dropped out of high school and joined a lobstering crew out of Massachusetts.
Eventually, he left lobsters and ended up working for McDonald's, where he was tasked with catching the cod that filled their famous fish fillet sandwiches. It was during that job when the cod stocks crashed in Newfoundland and along the East Coast, and supplies of the large, flaky fish ran so low that the creatures were in peril of being wiped out. This event changed his whole life and outlook on his career, and in the end, was the turning point that got him thinking that if something didn't change, then he wouldn't have a job down the road. Suddenly, searching for a way to sustain the ocean's bounty became his priority.
"We were ripping up the ecosystems, and some people were even chasing tuna with helicopters," he says. "But, I was a kid and that's what it was to be a fisherman at that time. After the crash, we realized we needed to find another way to work the sea."
In his words, humans are the cause of climate change, and a great way to address that problem is with both shellfish and seaweeds. After all, one oyster can filter 30 to 50 gallons of water a day, cleaning it and creating an environment that assists other species to thrive. For example: kelp, which in turn soaks up carbon dioxide and is also a hearty food that we land dwellers can take advantage of. After all, there are over 50,000 types of the stuff, enough that Smith is writing a book about consuming the various edible sea vegetables. In Smith's perfect world, kelp will replace kale as the hip vegetable. Not only can you eat it, but it also can be turned into fertilizer, animal feed and biofuel.
"It makes all these foods the most sustainable on the planet, and I will even argue that it will also be the most affordable food as land and water get more expensive," he says. "Between environmental sustainability and economic viability, it's the sweet spot we should all be searching for as we think about agriculture of food and sustainability."
This post is brought to you by our friends at Whole Foods Market
Read these seafood stories on Food Republic: