Who says concrete should be relegated to flooring, pavement and all things heavy-duty? With the proper treatment and artistry, the rock-solid material can take on a decorative effect, making it a surprisingly cool addition to counters and tabletops.
Consider Alessia Giardino's 'Concrete Tableware' collection, which the Italian textile and surface designer recently presented at last month's Dutch Design Week. A colorful assembly of circular and polygonal shapes enhanced by various effects and textures, the pieces look almost anything but concrete.
And they're meant to be functional, too. While the marbling, speckles, brush marks and gradients of color all look like surface markings, they're actually set all the way into the material. Giardino, who took inspiration from concrete floor tiles, mixed various pigments into wet concrete before allowing it to dry. The pieces are then finished with a sealing agent, rendering them waterproof and stain resistant. They can be used as cutting boards, trivets, trays, not to mention decorative backdrops atop shelves.
Given the newness of the collection, Giardino, who's based in London, tells us that she's currently reaching out to retailers and vendors. In the meantime, pieces are available for purchase via email inquiry. Check out some of her designs below.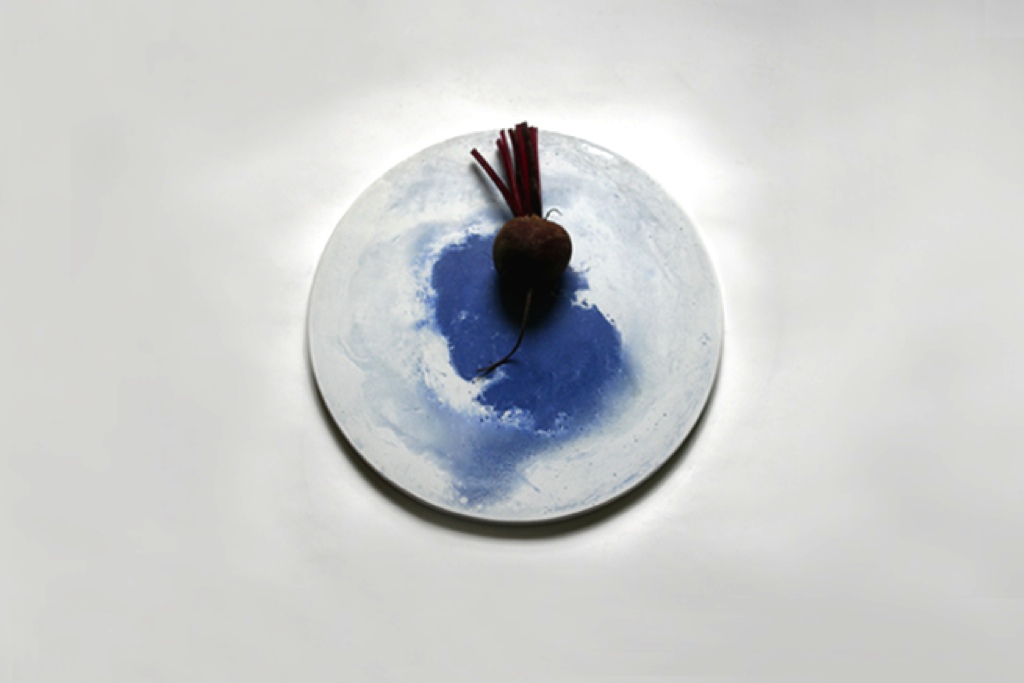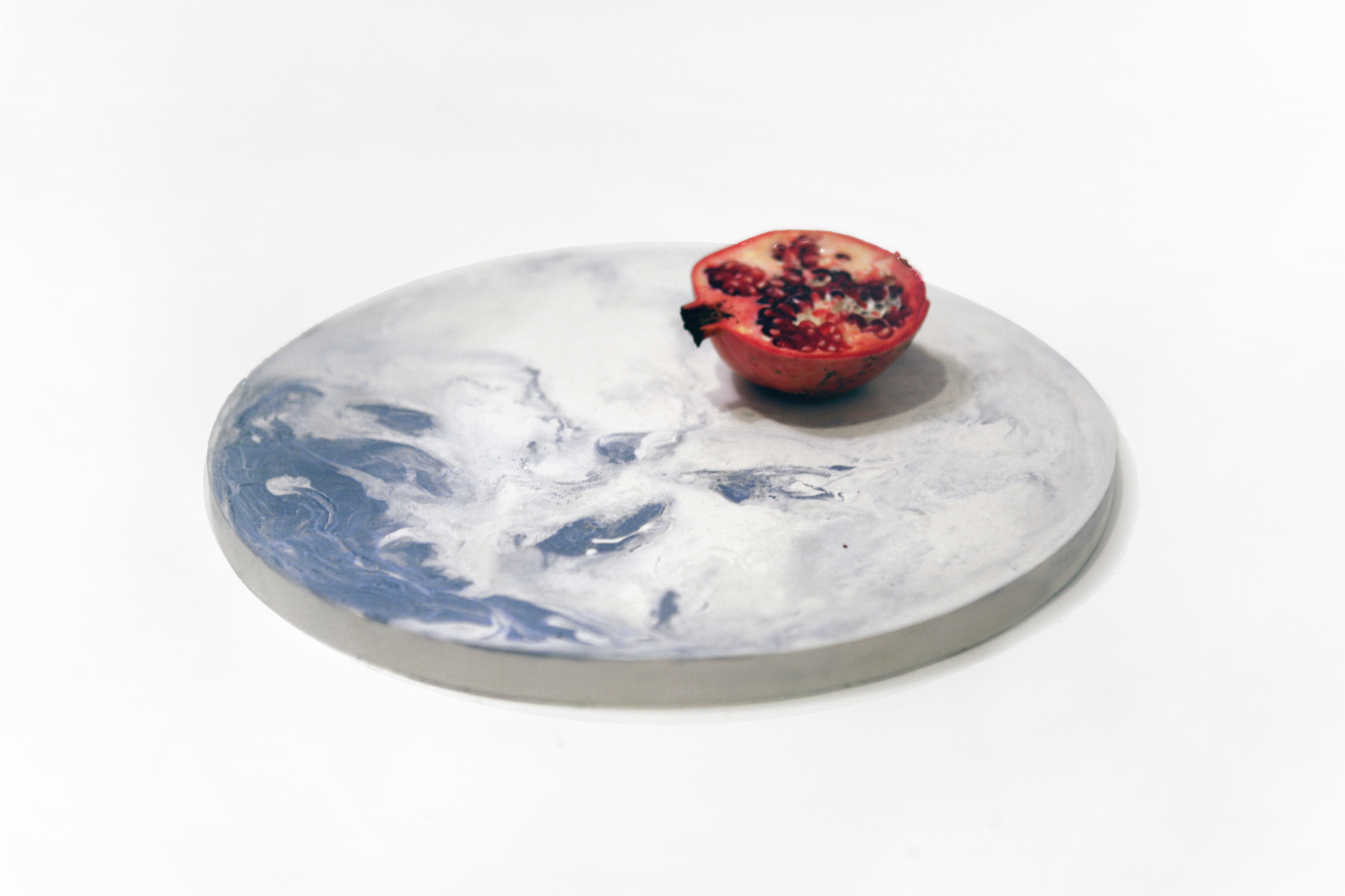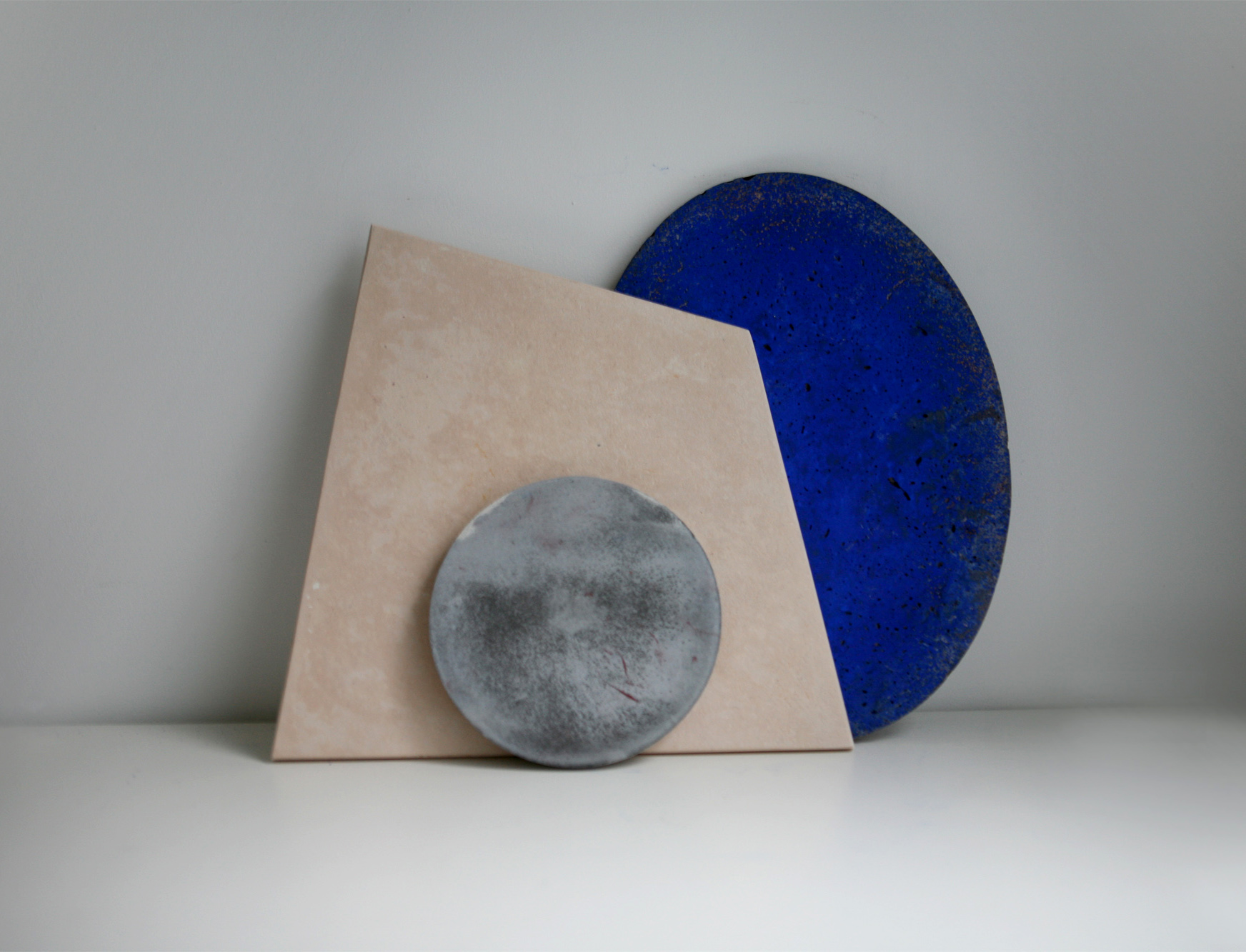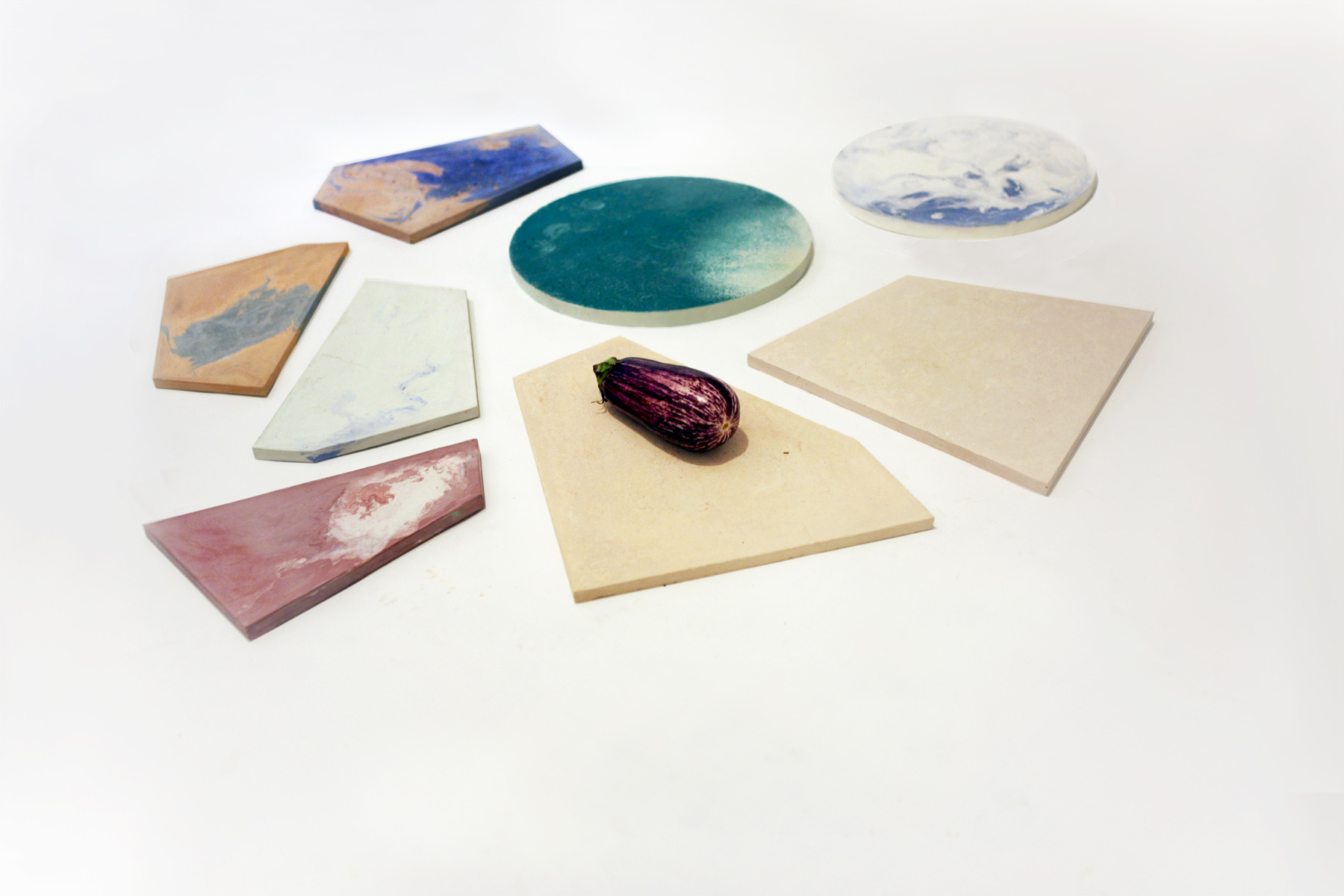 More design finds on Food Republic: