Just In Time For Holiday Cocktail Party Season: The Pinch Food Design Cookbook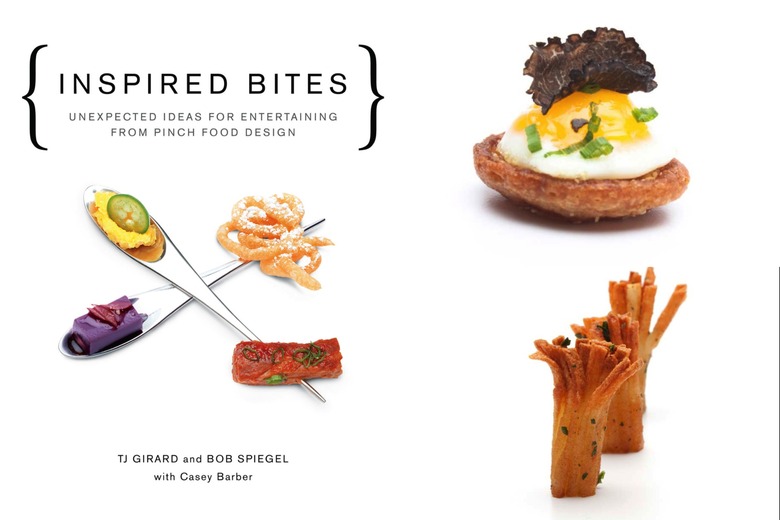 We may receive a commission on purchases made from links.
Anyone who's been lucky enough to attend a party catered by the New York City-based company Pinch Food Design would certainly remember the occasion. Touted as the city's only chef/designer-owned catering enterprise, partners TJ Girard (designer) and Bob Spiegel (chef) have been serving up unique presentations of small plates and hors d'oeuvres for three years. And just in time for the holiday season and the crush of year-end parties, they've put out their first cookbook.
Inspired Bites — which Girard and Spiegel have authored more as a guidebook that readers can follow as loosely as they choose, rather than a strict collection of rules for modern entertaining — features many of the duo's trademark bites: familiar tastes and ingredients, re-imagined and displayed in an entirely avant-garde fashion. Just as it does in other areas of design, function is as much a component of Girard's and Spiegel's thinking as the form. Take, for example, mini-bundles of French fries, pre-bound together by their potato starches (see below) and other inspirational dishes in which ingredients act as utensil and food, thus keeping toothpicks out of the equation.
Along with recipes, Inspired Bites also offers up clever ideas for presentation and serving. See what we mean below.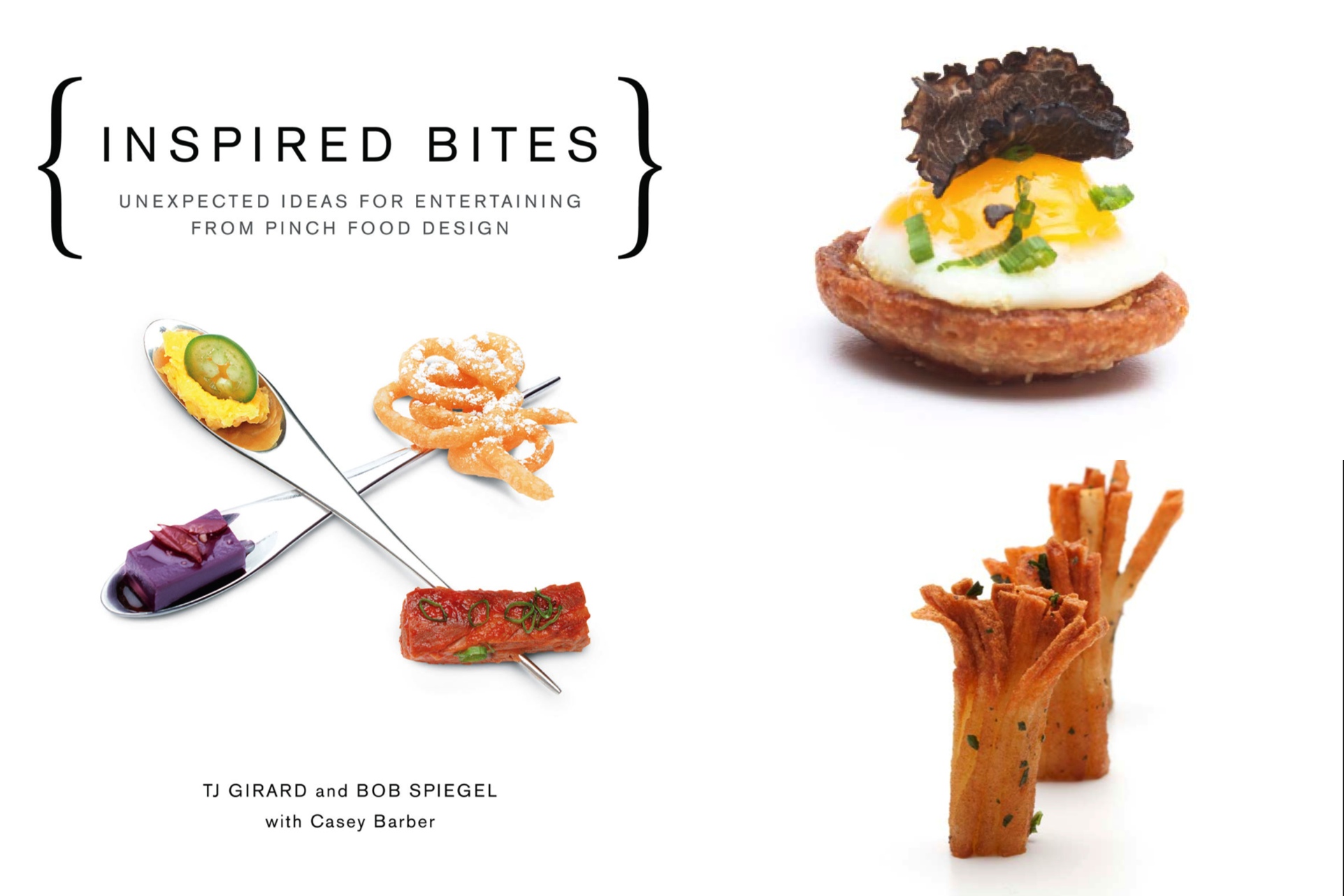 If there's one book you get — or give — this holiday season, make it Inspired Bites: Unexpected Ideas for Entertaining from Pinch Food Design makes a visually compelling case for eschewing frozen mini-quiches this year.[/caption]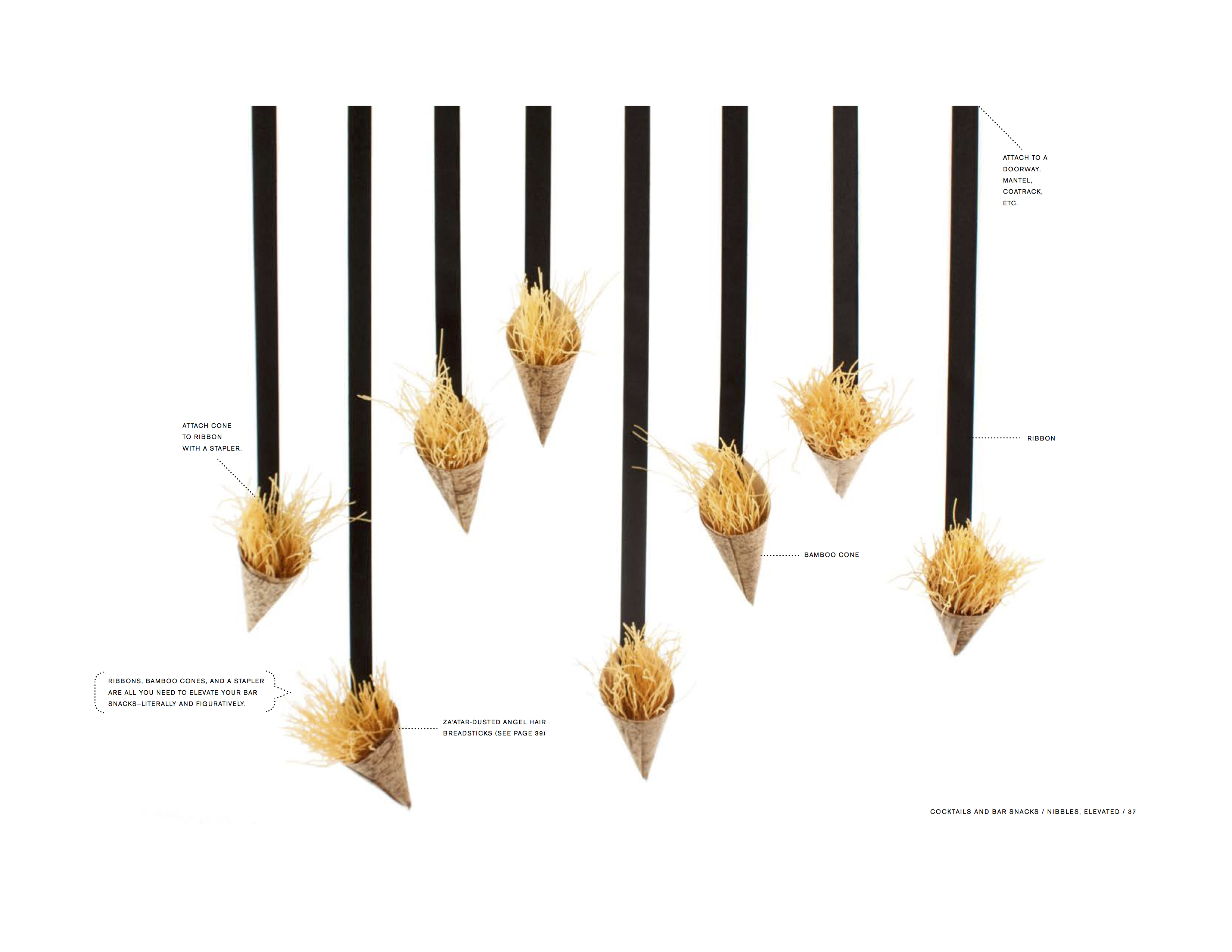 To pair with many of their recipes, Girard and Spiegel also share ideas for more unique and functional presentations. Here: dangling bamboo cones filled with shoestring fries. [/caption]

Thinking beyond the average cheese and meat platter: personal charcuterie clipboards.[/caption]
Inspired Bites: Unexpected Ideas for Entertaining from Pinch Food Design is available now.
More design finds on Food Republic: