10 Things You Didn't Know About Amaro, The Bitter Liqueur Of Your Dreams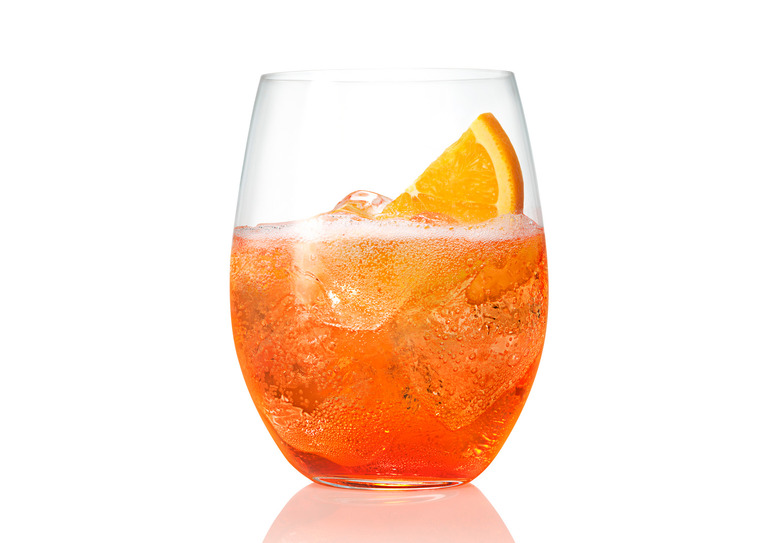 You've swilled Negronis and sipped Fernet with the best of them, but there is more to amari than meets the aperitif. The European herbal liqueurs that span centuries of (dubious) health claims are as varied as the continent itself. Here's some bitter truths:
1. What is the what: The term amari (amaro when singular) encompasses a number of bitter, herb-infused liqueurs. Traditionally, they're made by infusing grape brandy with a super secret blend of herbs and aromatics. The bitter brew is then sweetened and aged. The end result will have between 16 and 35 percent alcohol by volume.
2. A bitter by any other name: Campari is the best-known amaro stateside. But, because it is often served as an aperitif, some imbibers imbibers wonder if it belongs in the same category as after-dinner drinks like Fernet. We asked the experts. "Campari is a quintessential amaro," proclaims Campari's own Dave Karraker. "Amaro simply means 'bitter' in Italian," explains mixologist  Naren Young, who created the drinks lists at Saxon & Parole and Bacchanal in New York City. "So the likes of Campari and Aperol epitomize the entire category. Amari aren't always taken after a meal." Color us convinced.
3. Drink like a nobleman: Negroni, the Campari-rich cocktail so popular it has already inspired an inevitable backlash, was reputedly named for its inventor, a Florentine count. As the story goes, in 1919, Camillo Negroni asked that Fosco Sarselli, a bartender at Hotel Baglioni, swap out the soda in his Americano for gin. Thereafter, a scarlet legend was born.
4. Campari, Inc.: The red baron's parent company, Gruppo Campari, encompasses more than 50 brands, spanning Italian labels Cinzano and Aperol, as well as all-Americans like Wild Turkey and Skyy Vodka.
5. Ancient history: Negroni & Co. may be all the rage in cocktail bars right now, but wise, thirsty folks have been infusing liquor with herbs for millennia. Greeks and Romans considered botanicals medicinal. Carthusian Monks created Chartreuse in the 17th and 18th centuries, and Benedictine gets its name from a 16th century abbey in Normandy.
6. Beyond the boot: Italy has more than 50 brands of amari, but it hasn't cornered the market. French Picon, Danish Gammeldansk, Hungarian Zwack Unicum, and German Jägermeister (yes, that Jäger) keep things bitter across the continent.
7. Think outside the glass: Amari aren't just for drinking. Justin Severino, the James Beard-nominated chef of Cure in Pittsburgh, PA, uses Fernet Branca to cure his olive salami. He likens it to a riff on classical Italian wine-infused charcuterie. San Francisco's Perbacco restaurant serves Negroni-infused caramel popcorn, and GBD in Washington, DC, spins Dupont Circle right round with grapefruit-Campari cake doughnuts.
8. Liquid protest: Argentineans claim Fernet and Coke as their national cocktail. The bitter Italian Stallion first gained popularity on Argentinean college campuses in the 1980s, when students boycotted British whiskey in protest of the Falkland Islands War. Viva la revolución.
9. Soloist and team player: "[Amari] are a great ingredient in cocktails," says Experimental Cocktail Club's Damien Aries. "I like the complexity that all the herbs and botanicals add to drinks." He wishes, though, that more people knew to sip it neat. "That's when you'll notice the most subtleties and differences between quality amari."
10. The next Negroni: As Negroni fatigue sets in, imbibers seek the next big, bitter thing. The Americano, which combines Campari with sweet vermouth and club soda, is a contender, as is the bourbon-soaked Boulevardier. Aperol Spritz fans call the heady mix of Aperol, Prosecco and soda water "sex in a glass." Others are hip to Cynar, an artichoke-based amaro with expansive cocktail potential. The choice is yours.
Read more about spirits on Food Republic: