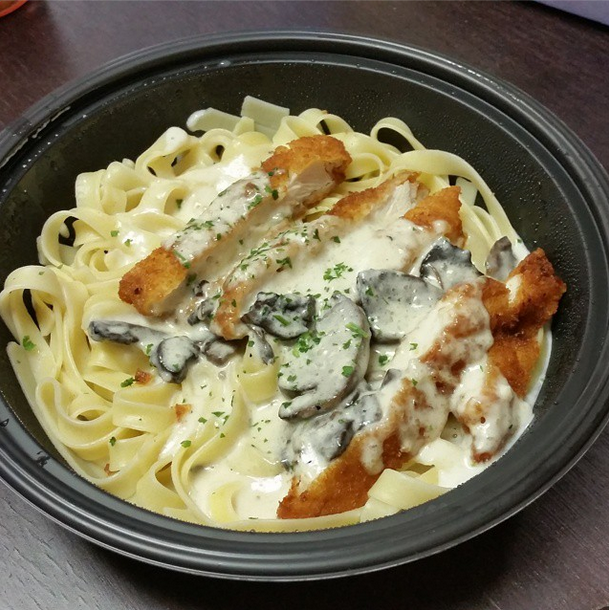 Well, at least one person is still eating at Olive Garden these days. CNBC recently interviewed 25-year-old self-described "glutton" Robbie Porter, one of the lucky holders of the chain's hugely publicized "Never Ending Pasta Pass," which entitles him to seven whole weeks of unlimited carb-loading for a measly $100.
Porter has vowed to eat at the beleaguered pseudo-Italiano restaurant some 60 times during that span to raise money for and awareness of Crohn's disease, an inflammatory condition that targets the digestive tract. The toll on his own digestive tract from eating all that mediocre pasta has yet to determined. But he's also raising awareness of another problem.
You'll recall the rather damning allegation that Olive Garden has been withholding salt from its pasta water — a crime against Italian gastronomy purportedly commited for the wholly corporate purpose of qualifying for an extended warranty on cookware.
Of course, that doesn't mean that Olive Garden is skimping on the salt entirely. Porter gives us a pretty good idea of where all that erstwhile sodium may be going instead. After consuming an estimated $800 worth of Olive Garden pasta (so far), the frequent feeder offers his uniquely informed assessment of the food, stating that the chain has been "pretty consistent with the quality," with one notable exception: "There have been some times when the sauces have been too salty."
Read more news on Food Republic: