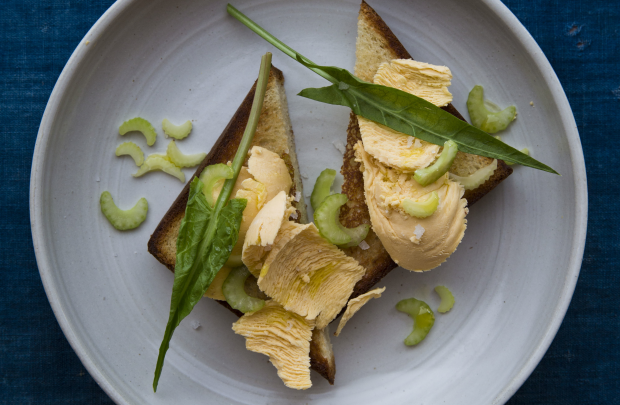 People are paying for the privilege of being able to sit at a restaurant. Yes, you read that right. Diners in New York are ponying up dough just to secure a table at some of the city's most exclusive restaurants through multiple third-party services. It's a trend we investigated in detail this summer. Reservations have become an asset, coveted by many and capable of being resold online for a significant upcharge. And both restaurants and websites are taking advantage.
We decided to check up on two of the main services covered in the article. First up was Zurvu, a service that helps customers snag otherwise improbable reservations at some of the city's tough-to-crack hotspots. Back in June, Zurvu was charging $5 per person per reservation. Namely, primetime tables for two were selling for $10, four tops were going for $20 and so on. Fast-forward a few months and the website and app has kept this same formula. In an interesting development, however, the site is now showing alternate dining times available for free via reservation giant OpenTable. Though at least one restaurant owner had speculated that both sides could benefit from an eventual partnership, Zurvu's homepage states that the service is not affiliated with OpenTable.
Did we just add @RotisserieG , Claudette and @SushiSeki to @resy ? Yes. Yes we did.

— Michael Montero (@MichaelMontero) October 23, 2014
A similar service called Resy launched shortly after our investigative report. Backed by Eater.com co-founder Ben Leventhal, WineLibrary.com founder Gary Vaynerchuk and serial entrepreneur Michael Montero, the app also attempts to legitimize an already active and largely unregulated online reservation scalping marketplace. In an interview over the summer Leventhal mentioned that access to difficult reservations would vary in cost, noting that a Saturday night table could sell for more than a Tuesday night table. He compared this cost differential to other forms of entertainment, and pointed to restaurants' rights to improve their business models (like Zurvu, Resy shares a cut of its service fees with partnering restaurants). A look at available tables for this Saturday night yielded results at several popular city establishments — the list of participating restaurants continues to grow — ranging in cost from $10 to $26 for two people, as well as some "gratis" options. See below for more details.
It would appear that the pay-to-play reservation game is alive and well in New York City. Both apps feature a number of available tables for rapidly escalating prices, and diners are flooding OpenTable with requests for premium tables at unprecedented rates (and without much success). It is worth noting, however, that many of the city's "hottest" restaurants fail to show up on either of the services, only raising the value of obtaining such an elusive reservation. Looks like we'll have to start our search elsewhere for an 8 p.m. seat at Dirty French.
Here's a list of some available researvations (with fee) for this Saturday (7:30/8 p.m. for 2 people):
Zurvu
Huertas $10
The Musket Room $10
Toro $10
Pearl & Ash $10
Resy
Claudette $26
Bar Bolonat $22
Navy $22
Sushi Seki Chelsea $20
Miss Lily's $10
American Cut (Gratis)
Read about restaurant openings on Food Republic: