Eat Sandwiches, Salads From NYC's Best Chefs, Support A Good Cause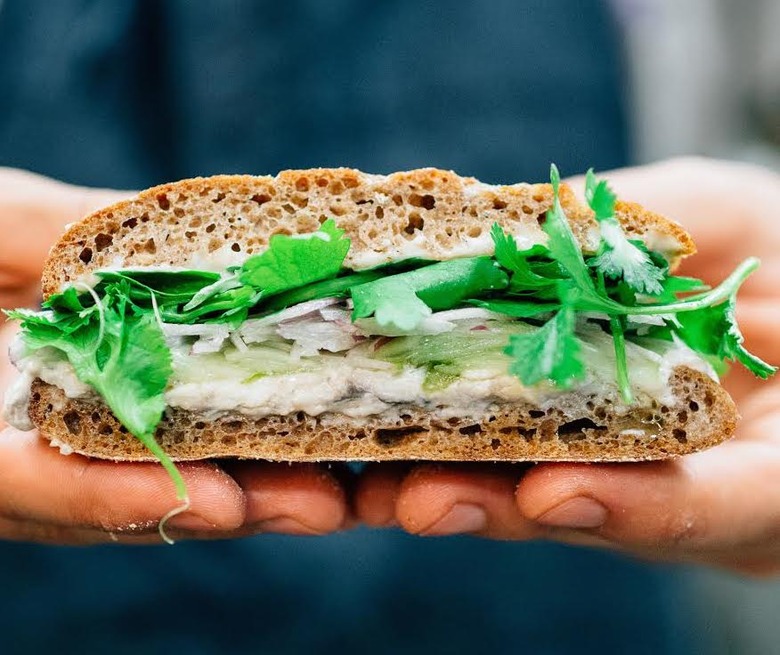 It's a no-brainer. Who wouldn't want to eat a light lunch cooked by one of the city's most promising young chefs for a good cause? Feel Food, a health food café in New York City's West Village, is launching a program in collaboration with Alice Waters' Edible Schoolyard NYC initiative. The charity helps children engage in hands-on learning by providing students with the knowledge, skills and environment required to make healthier choices and change the way they eat.
Each month, the café will feature an exclusive dish — a salad or sandwich — created by a different chef from one of the city's top restaurants. This month's invention from Estela's Ignacio Mattos is marinated sardines on Nordic rye bread, served with herbs, pickled jalapeño, red onion, cucumber, fresh cilantro and cashew mayonnaise. Upcoming chefs participating in the program include Carlo Mirarchi (Roberta's), Alex Raij (La Vara) and Ryan Hardy (Charlie Bird). 15% of proceeds from the dish's sales will go to Edible Schoolyard NYC. Sounds like a winning proposition.
Feel Food
496 Avenue of the Americas
212-229-2221
Read up on more worthy causes on Food Republic: