Watch Oysters Go From Table To Sea In Mario Batali's Reverse Video Series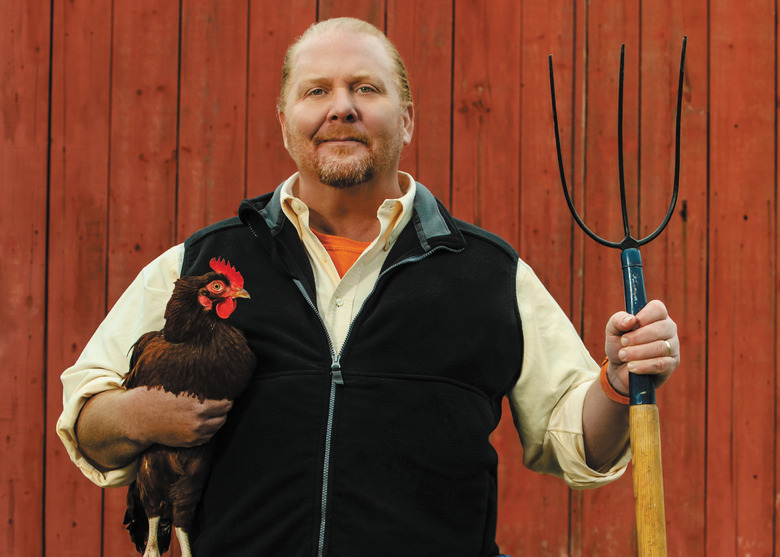 We may receive a commission on purchases made from links.
It's pretty hard to find someone who doesn't love Mario Batali's Italian cooking, so it's a bit of a mystery as to why his new cookbook doesn't have the word Italian in the title — or a steaming bowl of pasta and meatballs on the cover. Turns out that the chef and entrepreneur is using his soapbox to shout out the farmers and purveyors in his latest effort, America Farm To Table, which he co-authored with Jim Webster.
To promote the book, Batali has made a series of videos showcasing how food gets to our tables from the farms across America. Or, in the case of the video we're featuring here, how it comes out of the sea. Watch below as a delicious-looking plate of grilled oysters makes its way from the table back into the oyster beds. Oh yeah, the video shows the process in reverse, a mesmerizing lesson from a knowledgeable teacher.