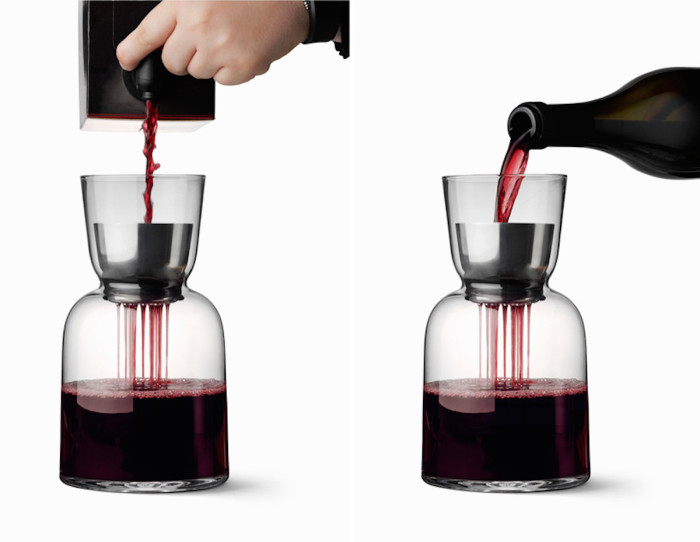 When it comes to making the most of your wine's flavor notes and nuances, a decanter or aerator is the obvious accessory of choice. In a well-crafted marriage of function and form, Benjamin Hubert's W/W aerating carafe is definitely an object worth, well, objectifying. Trust us when we say you might find yourself using this on a regular basis. It's a much cooler vessel to keep pouring from than your average bottle of wine, no matter how average.
The carafe, which the London-based industrial design firm recently debuted at Paris' Maison et Objet design fair, is an elegant multi-functioning container that you can fill with any beverage, alcoholic or otherwise — its name, "W/W" stands for Water/Wine. But the true beauty lies in its aeration process. As you pour it in, liquid flows though a perforated stainless steel and silicone-sealed aerator that distributes it into the glass vessel much like a shower head. This "raining" effect increases the wine's surface area by eight times more than a typical pour. It's effective and it's awesome to watch.
What you pour from should reflect your tastes and style as much as what you pour. Just don't blame us if you find yourself draining your wine supply into this stylish new bar accessory.
The W/W Carafe ($50) is currently available for pre-order at Menu.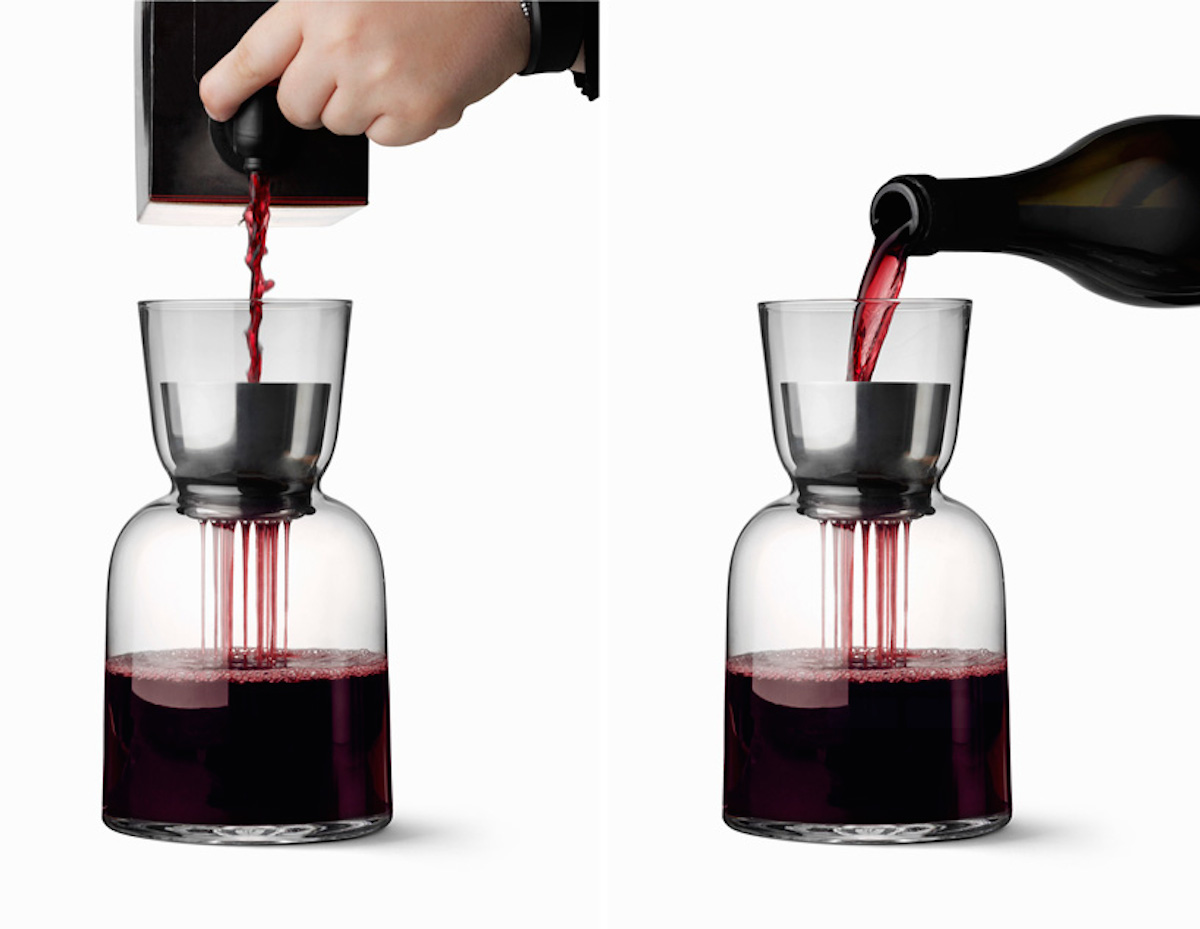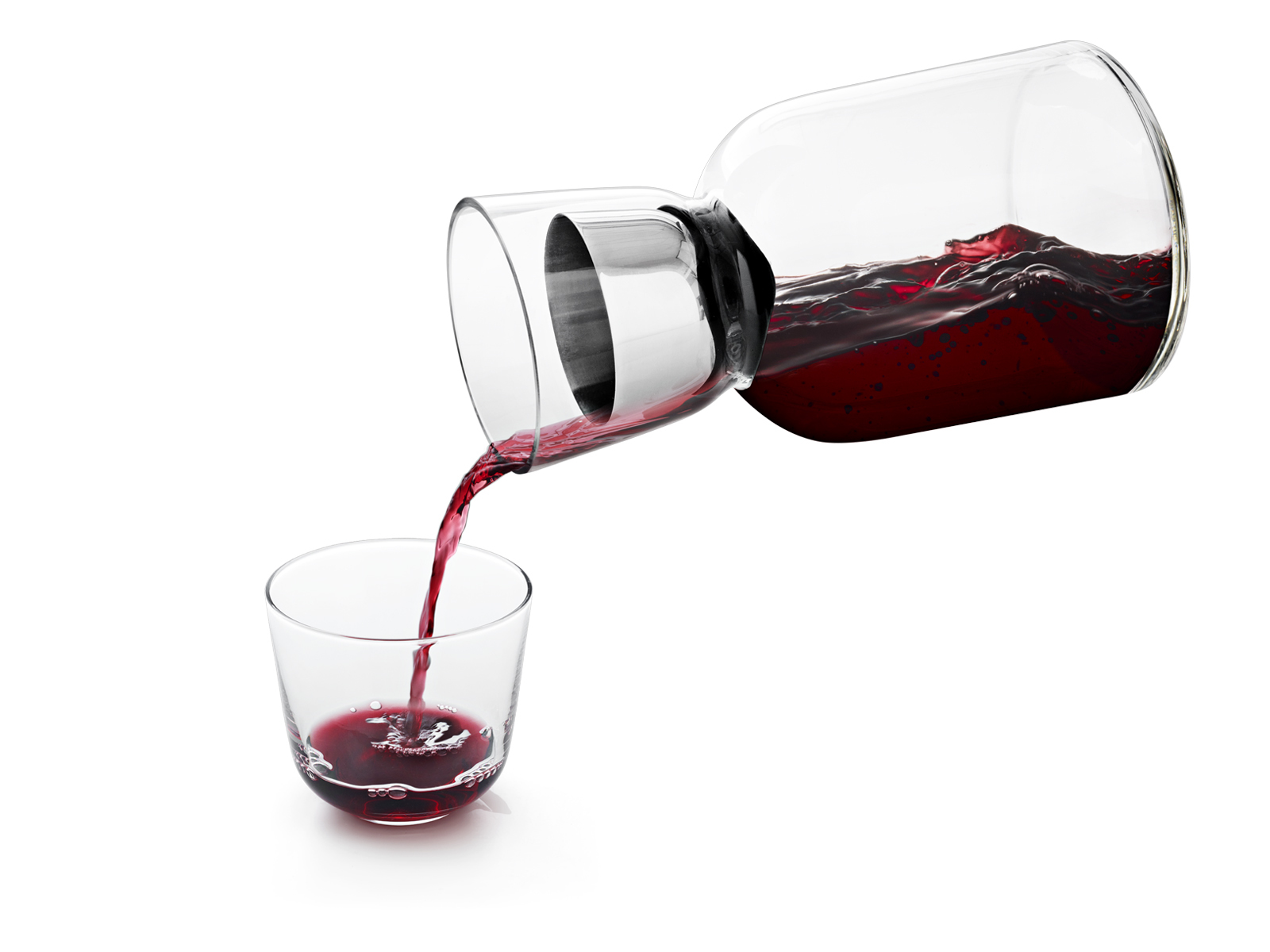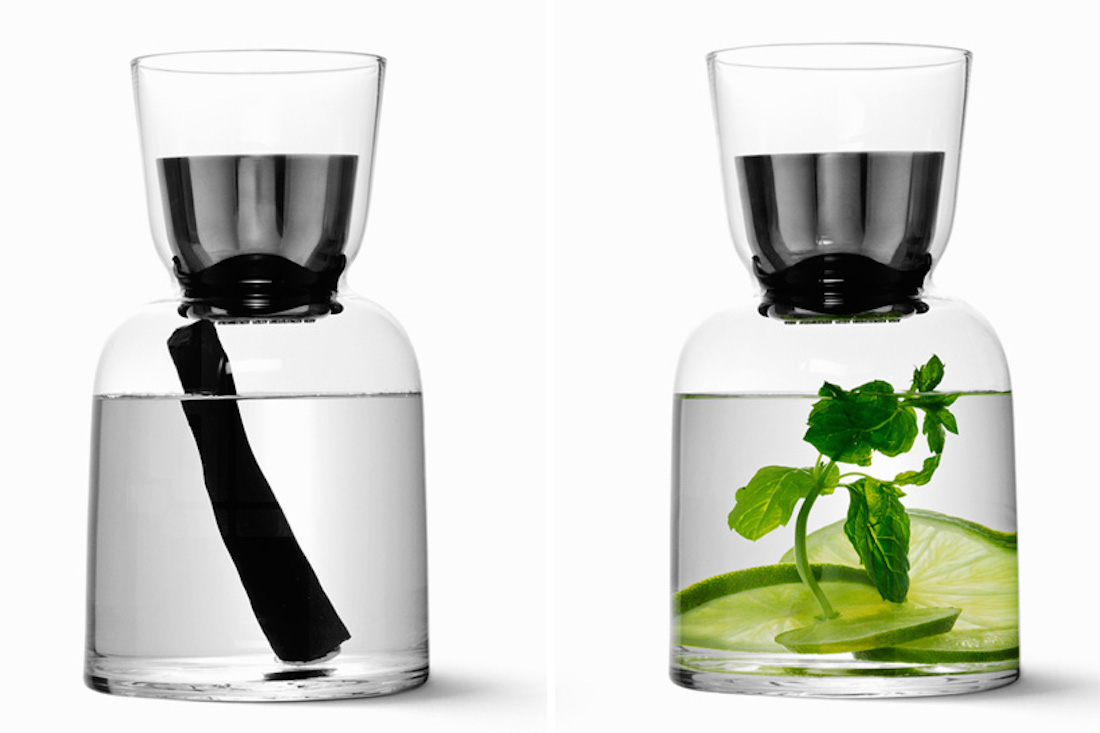 More design finds on Food Republic: