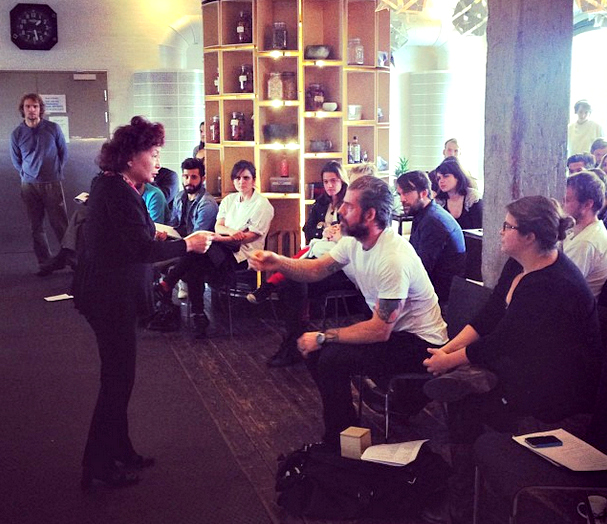 When Copenhagen's Noma was awarded the heady title of world's best restaurant during a ceremony in April — the fourth time it earned the honor in five years — it once again anointed chef-owner René Redzepi as keeper of the most-exclusive reservation book on the planet. Reserving a table at Noma can be like scoring a bottle of highly prized Pappy Van Winkle 23. Money alone won't necessarily get the job done — there's luck and connections involved.
So when it was announced that Noma was literally taking its show in the road for a month-long residency in Japan, there was great excitement to figure out what, where…and how much. The exclusive pop-up will be taking place at the Mandarin Oriental in Tokyo's Nihonbashi neighborhood January 9-31. Reservations via the restaurant's website were snatched up in hours over the summer. But according to the Mandarin Oriental's own website, there are still some limited seats available for guests booking an overnight stay at the hotel. For JPY 149,500-210,500 ($1,368-$1,925), guests are given suite-level accommodations, as well as dinner for two a Noma. Who's got an anniversary coming up?
While the staff of Noma are in the middle of their busy fall season — the Redzepistagram has been totally on fire — they are already thinking about January, as we see with a snapshot of group Japanese lessons. Looks like Lars Williams is a front-seat-of-class kind of guy. Those Danes and their details.