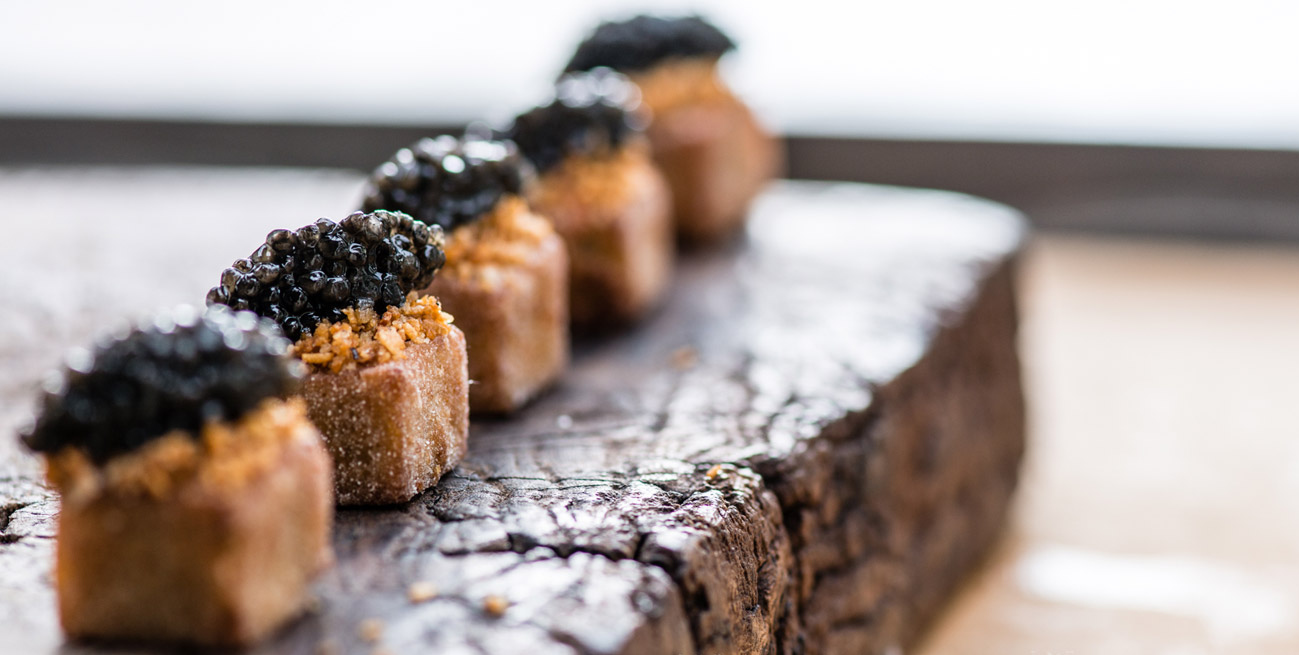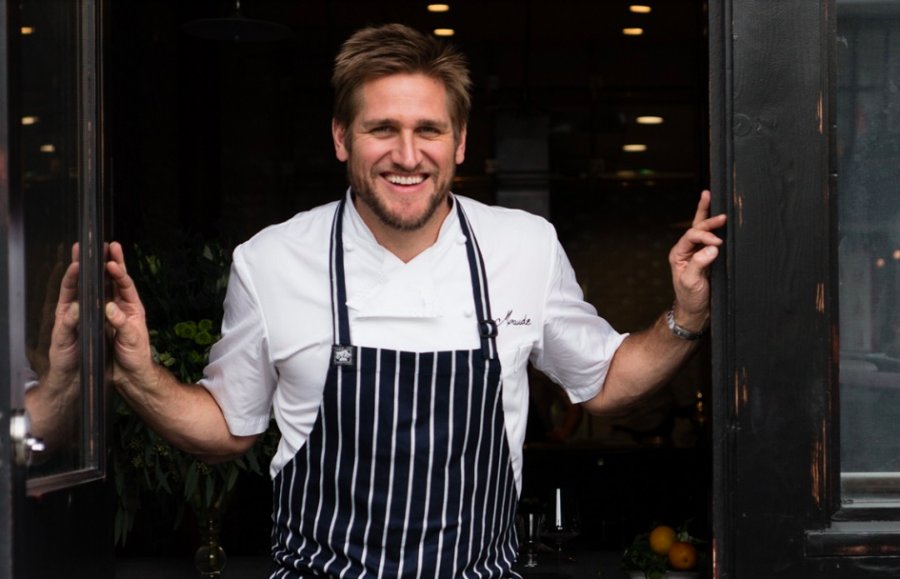 Celebrity chefs often pay tribute to their nanas and papas, the soil to their culinary roots. But none go as far as opening a tiny restaurant that has them working 16-hour days to do so. Yet Top Chef Masters host Curtis Stone has done precisely this with Maude, a restaurant that the handsome Australian chef and product pitchman has been planning for nearly a decade — since earning acclaim under Marco Pierre White at Quo Vadis in London and soon after entering the prosperous land of milk and Quickfires.
"There's a cake fork from my granny somewhere around here," Stone told me during a meal in January of the restaurant's namesake matriarch — after delivering a gorgeous chicken terrine with honey mustard ice cream, served on a Paragon China plate possibly nicked from a coronation party for Queen Elizabeth II.
We'd been talking about the vintage dishes and flatware at his 25-seat, tasting menu restaurant in Beverly Hills, which opened February 1. The nine-course (give or take), ~$85 menu changes monthly and is built around a singular, seasonal ingredient. February was all about citrus, and as promised the cooking incorporated Cara Cara oranges, yuzu and finger limes grown at the Hollywood Hills home Stone shares with the actress Lindsay Price. As the days grew longer, the menu switched from artichokes (March) to morels (June) to tomatoes (September). November is in tribute to the truffle, with the price swelling to $225 a head. You can see the full year worth of menus here.
I've not been shy about my love for the Los Angeles dining scene, which I am constantly reminded is one of the most underrated in the world (I visit three times this year and clicked a few real estate links in the process). There were memorable meals at Son of a Gun, Pot, Spago and Bar Ama, as well as several hungover mornings at Grand Central Market (Micah Wexler, your smoked fish plate saved my ass more than once). And of course the countless Mexican adventures (My Taco in Highland Park every trip) and a deep dive into the city's vast Koreatown while researching a cookbook I am writing.
But every fond L.A. food reflection ultimately led back to Maude, which was hands down the best restaurant experience I have had in years. Precise, though relaxed. Creative, though approachable. Celebrity, though exceedingly warm. Curtis Stone is a gentleman cook and it is encouraging to read that the L.A. Weekly has named Maude the city's best new restaurant in their annual Best Of issue.
In writing about Maude, lead critic Besha Rodell shares my opinion that a celebrity chef of Stone's earning potential and Q Score simply shouldn't be running should an intimate and inspired restaurant. But this is just what the chef is doing, and he should be applauded. Here's Rodell's take:
Who'd have thought that the best new restaurant of the year would come from a TV personality who makes most of his money as the face of a supermarket chain in his home country of Australia? Yet that's what Curtis Stone has delivered in Maude, his tiny Beverly Hills restaurant, which feels intensely personal — the very opposite of what we've come to expect from our celebrity chefs….A monthly ingredient of honor might become burdensome and repetitive in a lesser chef's hands, but Stone understands balance. Throughout the meal, the flavor is amplified and then subdued, in places used as the main attraction and in others as a subtle garnish. The result is always a lovely meditation on the season, a subtly thrilling meal that feels special in all the right ways.
Read more about Los Angeles food and drink on Food Republic: