Note: It looks as thought the company that shared this infographic has removed it. In the meantime, may we suggest our own beer and food pairing chart?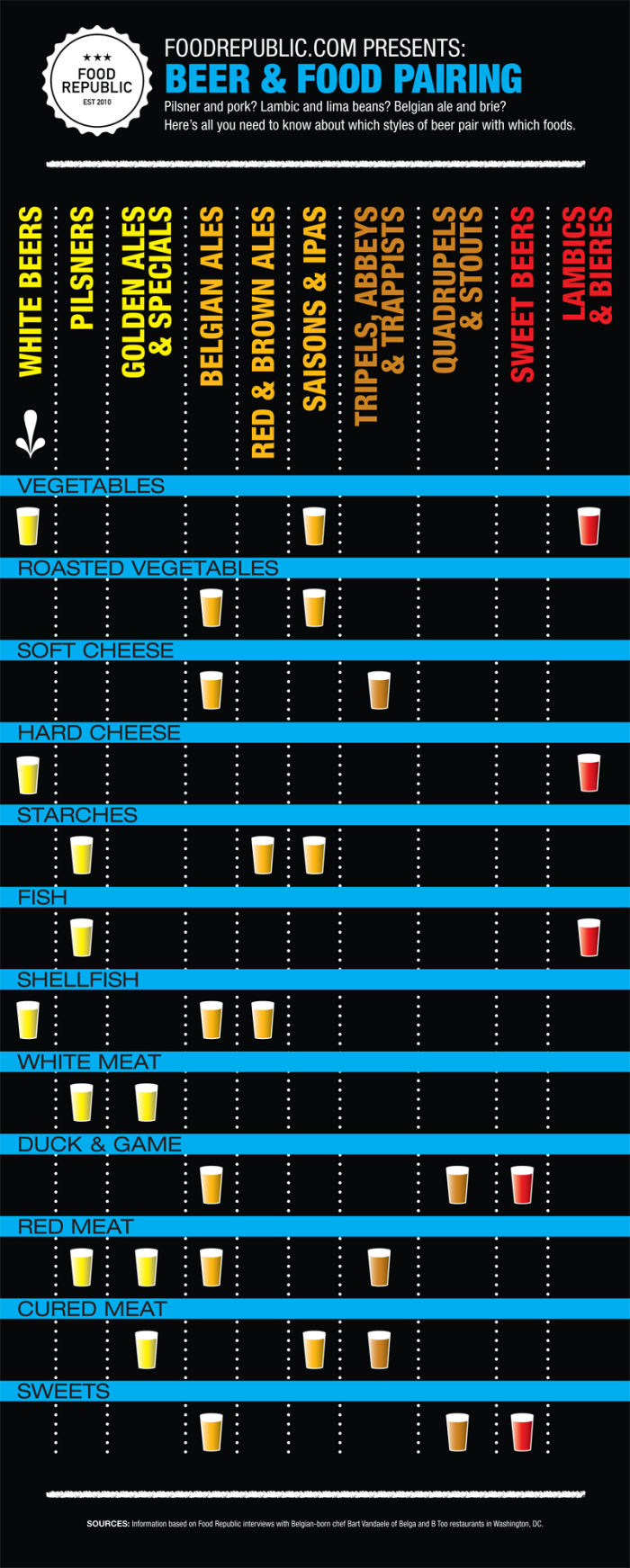 ---
Below is the text from the original post:
OK, obviously Germany and Ireland and Finland are near the top of this list of the 50 most beer-crazed countries in the world. The rankings, complied by Retale, list the countries by "liters consumed per capita" — and also notes the most-consumed beer in that country. The results are kind of surprising. The United States is wedged between Slovenia and Bulgaria. As for number 1? Your one click and zdraví away from finding out.