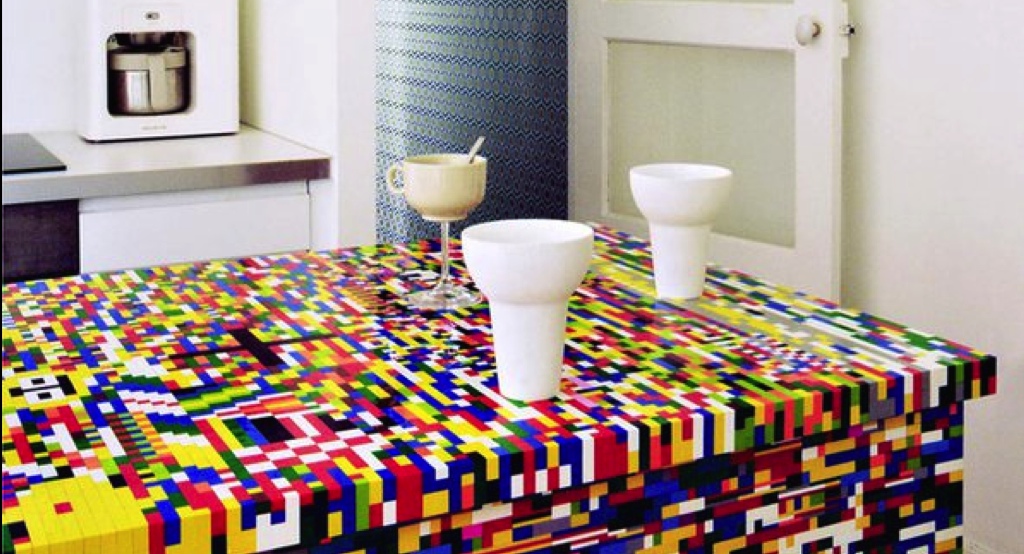 From the LEGO movie to the popular "Art of The Brick" exhibition that wrapped up earlier this month in NYC's Times Square, LEGOs seem to be everywhere — including this Parisian kitchen.
To create an attention-grabbing centerpiece that would speak to anyone's inner child, designers Simon Pillard and Philippe Rosetti opted to cover a basic IKEA countertop with the colorful plastic building blocks. Seven days, 168 hours, and 20,000 pieces later…et voilà! Named "The Munchausen Kitchen," no doubt for its fun and fantastical nature, the final product is as much a nod to the future, given its pixelized-like aesthetic, as it is a heavy-handed serving of nostalgia.
Though it would be quite a test of one's patience and time to replicate Pillard and Rosetti's kitchen island, let this be an inspiring example of why you shouldn't be reluctant to bring a little more color into your kitchen.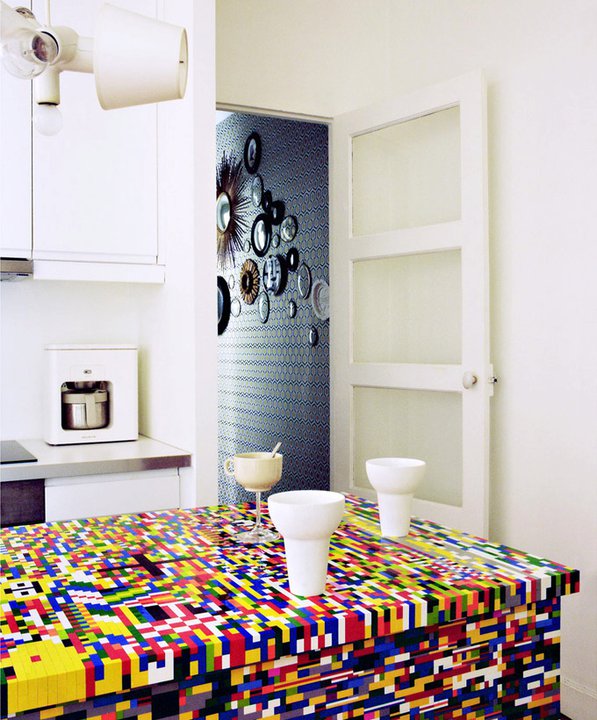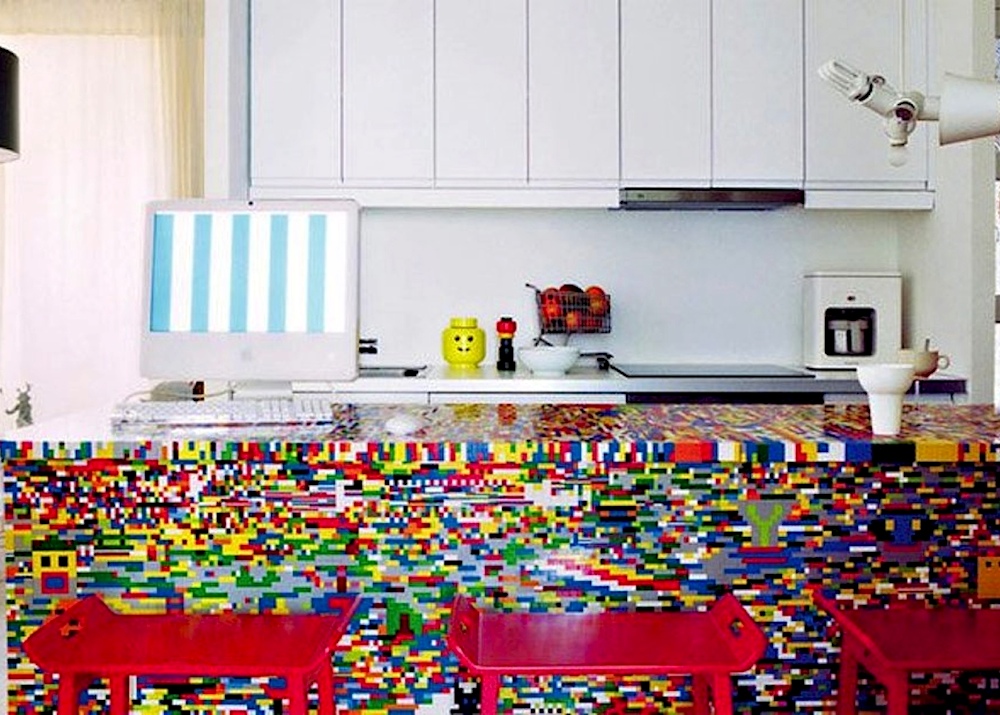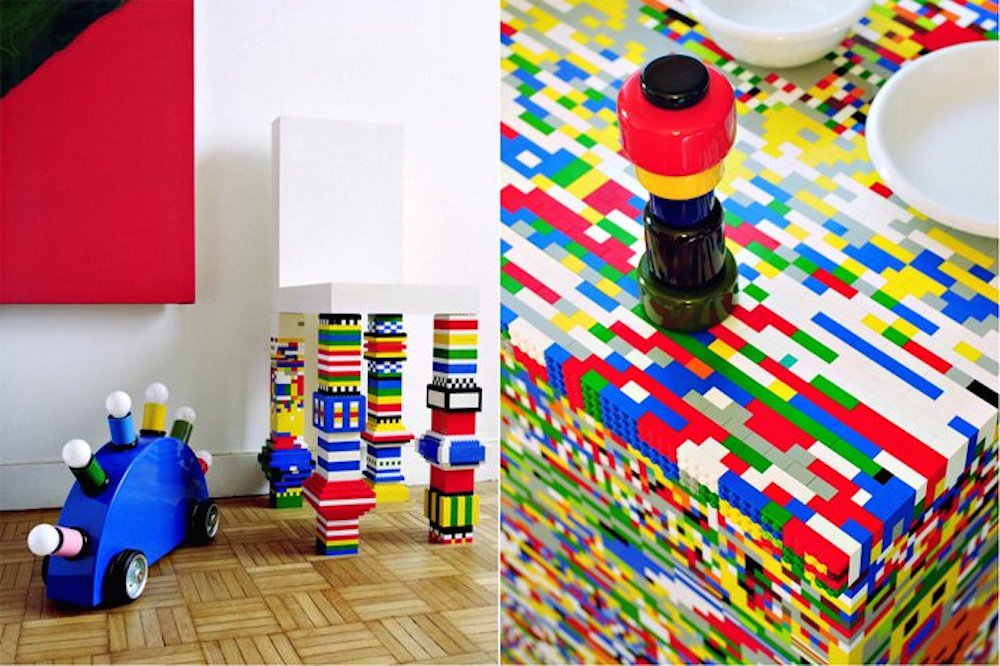 More design finds on Food Republic: