When Food Gets Funny: 4 Recent Online Humor Standouts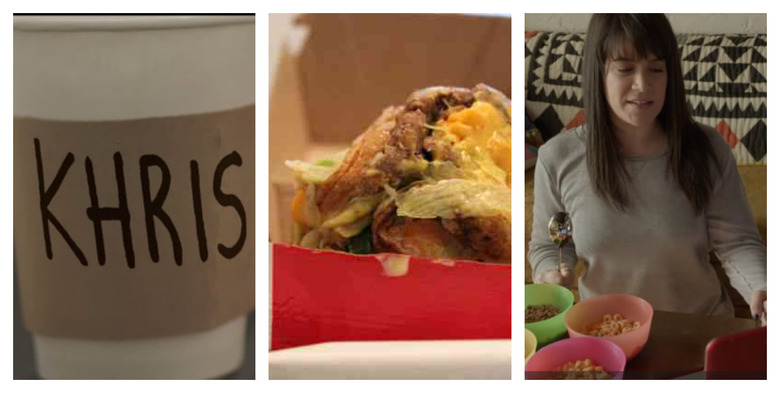 You may have noticed a few food/drink–related recommendations popping up in your Facebook feeds recently, and for once, they were worth a click and a few minutes of your time. Clickhole, for one, dug down pretty deep into the food blog to-go bag for its simple yet hilarious 5 Secret McDonald's Menu Items You Have To Order. A riff on the barrage of secret menu fast food stories on places like Huffington Post that have run over the past year or so, this one merely showed how you can order McDonald's signature items "balled up," or basically "pressed by the sandwich maker into a compact ball." Is the Happy Meal involved? You'll have to click through to find out.
Probably the most viral video from the food/drink world in the past few months was comedian Paul Gale's explanation for why Starbucks always spells your name wrong. "Why Starbucks Spells Your Name Wrong" has pulled down more than 7.5 million views on YouTube, smartly spoofing the chain's baristas' tendency to misspell customers names. Why do they do it?
Comedy Central is teasing out the next season of Broad City with a new clip on its website, featuring Abbi and Ilana video chatting about the "Epcot of Cereal" in a gloriously obtuse skit:
While those in-your-face adventurous eating shows are an easy spoofing target, Boat Comedy's "Man Vs. Poison" on Funny Or Die is actually pretty witty, with the host eating a berry in the North Carolina woods that causes almost instant death — despite a park ranger imploring him not to.
Man vs. Poison – watch more funny videos
---
More humor on Food Republic: