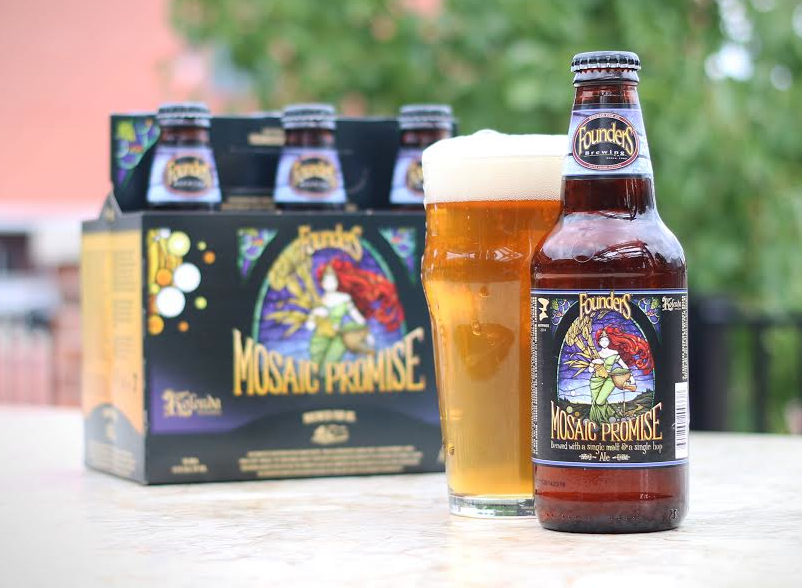 Founders Brewing Company has been a pioneer of craft beer in Grand Rapids, helping the city win the annual title of Beer City, USA in 2013. It's city is already a prime destination for beer-stravaganza Founders Fest, which we attended back in June. What you might not know is that Grand Rapids is also home to the most prestigious and lucrative prize in the art world: ArtPrize. Each year more than 400,000 visitors descend on the city for two and a half weeks to see the city transformed into a living art museum.
It's not your typical arts competition — spectators get as much voting power as judges. Each voting group will ultimately decide on two grand prizes of $200,000 each. In total, there will be more than $560,000 awarded. With that much at stake, the art is truly remarkable and worth the trip. Past projects have displayed folkloric charm, like when artist Rob Bliss launched 100,000 multi-colored paper airplanes into the sky above a crowd of 20,000. So many people flooded the city for the event that the restaurants actually ran out of food and had to turn hungry art fiends away. But one thing you can be sure of is that ArtPrize won't ever run out of beer.
This is the second year of a five-year partnership between Founders and ArtPrize, with proceeds supporting the non-profit organization. Last year's initial collaboration was excellent — Artist Inspired Black IPA — but unfortunately it didn't make it out of Michigan. This year's brew, Mosaic Promise, will be the official beer of the competition, and this year it's also available in Wisconsin, Chicago and New York.
Founders is actually one of nearly 200 venues hosting ArtPrize exhibitions. Clearly, many of those venues are not necessarily galleries but Mosaic Promise's label holds a very special place in the brewery's heart nonetheless. The piece is a stained glass-inspired depiction of Ninkasi, the Sumerian goddess of beer (true story), which hung in the brewery taproom during last year's event. It looked so good, they couldn't let it go, bought the piece later in the year and reproduced it for this year's label art.
Founders doesn't mess around when it comes to all things hoppy and it doesn't break promises: this brew is delicious. Mosaic Promise is a single malt and single hop beer, using only Golden Promise malt and Mosaic hops. This can be a tricky formula to work with — plenty of single hop beers end up being lackluster. Not this one – it drinks clean with a ton of grapefruit, bright citrus and lemony pine. Though the competition won't start until Wednesday, September 24th, it's already pretty clear we have a winner. And the art will probably be good, too.
More Weekend Drinking Assignment on Food Republic: